The President of the French Tennis Federation, Bernard Giudicelli and the FFT transform the trial by allowing clubs to padel which offer lots of padel outdoor or semi-indoor to resume on November 28.
The protocol is online. I thank the Ministry of Sports for listening.

I wish a good resumption of tennis to all our clubs. Our teachers will be able to resume and supervise the practice of young people and adults.

But let's not forget that the virus is still circulating and adherence to protocol is essential. More than ever, let us be vigilant to defeat the virus.
We ourselves had been troubled by the contradictory comments that there could be between the Ministry of Sports and the FFT. We had doubts when yet everything was said by the FFT and Bernard Giudicelli.
Today, they offer the world of snowshoeing a second wind despite it is true, the headwinds.
Youth and adults: OK
Yes for minors and adults.
Play 4: OK
Authorized subject to a minimum distance of 2 meters between players during the game.
Group lessons: OK
Awaiting clarification. But yes under certain conditions.
The Ministry of Sports approves
No more doubts, the Ministry of Sports approves the protocol for resuming the practice of padel set up by the FFT.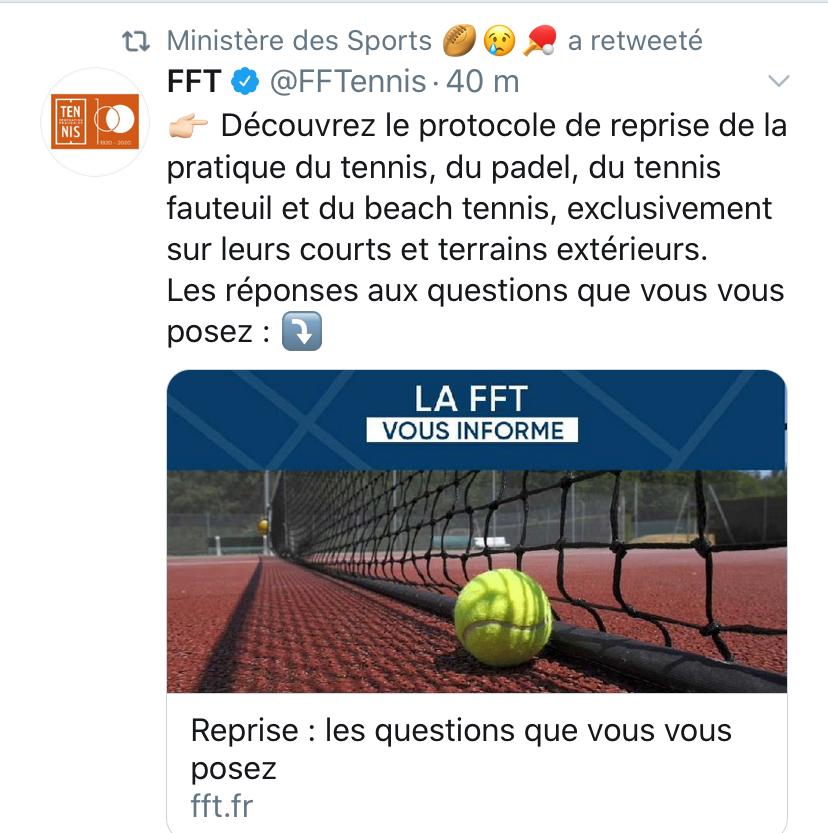 Tournaments: We will have to wait
You guessed it. The resumption of tournaments padel is not yet planned. For this it would first be necessary for all outdoor and indoor structures to be open, and obviously for the health crisis to be behind us.
Bernard Giudicelli: "Rediscovering the path of tennis, padel and the beach from Saturday "
To learn more about the health protocol?
Key points of the health protocol of the FFT for the resumption of tennis, padel and beach tennis

Franck Binisti discovers the padel at the Club des Pyramides in 2009 in the Paris region. Since padel is part of his life. You often see him touring France going to cover the major events of padel French.