Skara Padel, club of padel in south-eastern Sweden, near Norway, was burglary victim. The thief was caught by surveillance videos.
He seemed particularly interested in brands that our classmates of Wilson Black Crown and Adidas.
Remember that in Sweden, the padel has become so popular that almost one in 10 has played the sport, which represents over a million people.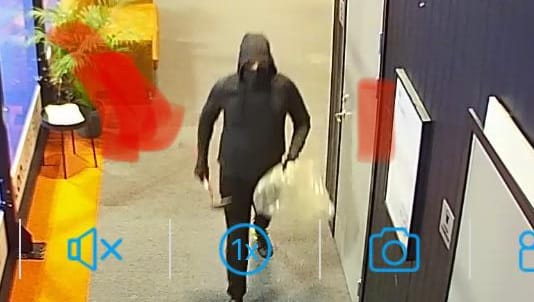 Therese Odhe, player of padel posted the message following :
Tonight at 00.30 a.m. (July 31), the Skara store Padel has been broken into. All the Black Crown and some Wilson's were stolen by this man. As well as a pair of Adidas shoes.

If anyone recognizes the individual, we would be eternally grateful if you could put them in touch. If you see multiple ads from Black Crown for sale, so be careful.
Difficult to identify the burglar with his black outfit and his balaclava, we will keep you informed in case of news. Good luck to the club in its investigation.

Franck Binisti discovers the padel at the Club des Pyramides in 2009 in the Paris region. Since padel is part of his life. You often see him touring France going to cover the major events of padel French.