Hello Padel Academy is no exception to the rule. On this friday "black", this online academy gives you the opportunity to subscribe to a incredible price.
The online academy of Mauri Andrini which constantly invites professional players from padel to send you their technique, tactics and a number of little practical tips, hit hard by offering all new subscribers a preferential rate at 9 € per month for unlimited access to player and coach content.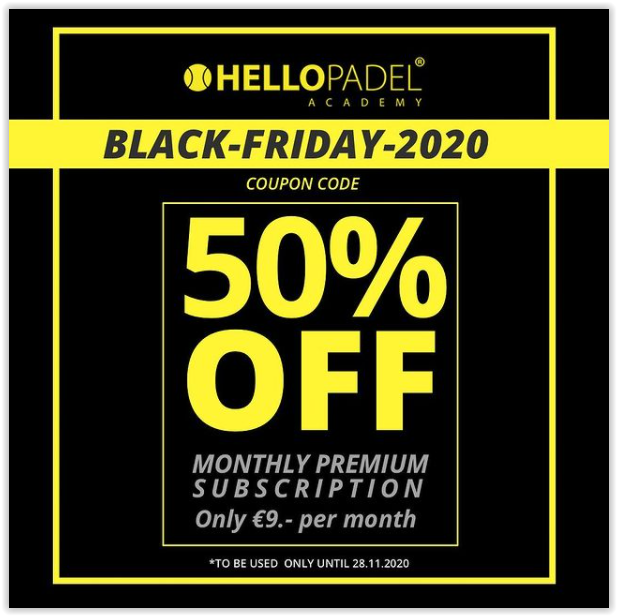 How to do ? Head to the site HPA, create your account by inserting the promo code "Black-friday-2020". Please note this offer is only valid until November 28 2020.
Remember that HPA was nominated by Padel Spain for Padel Spain World Padel Awards as the best innovation 2020.

Julien Bondia is a teacher of padel in Tenerife. He is the founder of AvantagePadel.net, a software very popular with clubs and players of padel. Columnist and advisor, he helps you to play better through his many tutorials padel.