Le Blockchain.com Miami Open continues to provide us with historic moments. At men's, Javi Garrido and Lucas Campagnolo make a splash, while Bela and Coello are very solid. Among the ladies, two superb oppositions in the halves.
Salazar/Triay vs Alayeto/Alayeto
A powerful shock. The indisputable world No. 1 faces the Atomic Twins, who are continuing their momentum from the Master Final last December.
After going close to the correctional yesterday against Amatriain / Navarro, Gemma Triay and Alejandra Salazar will have to raise their level of play if they want to overcome Mapi and Majo.
See you at 13 p.m. in Florida and 19 p.m. in France.
Chingotto/Tello vs Bela/Coello
It's a pure pleasure to be able to attend the Belasteguin show for one more season. With Arturo Coello stronger than ever, this pair passed the No. 2 seed Paquito/Di Nenno, and arrived in the last four with maximum confidence.
Chingotto and Tello also come out of a great performance with the elimination of Stupa / Ruiz. In any case, the pair that will come out of this half will have made a remarkable journey to the final.
See you in the second rotation of the match at 13 p.m. in Miami, 19 p.m. in France.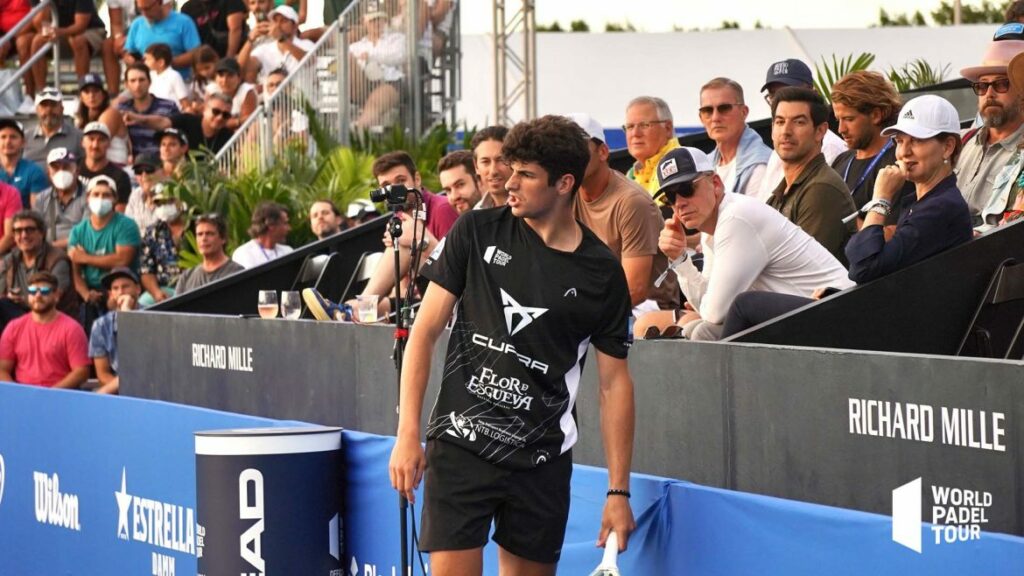 Ortega/Gonzalez vs Sanchez/Josemaria
Paula Josemaria and Ari Sanchez tore the hearts of the French yesterday by eliminating our national Alix Collombon. The performance of the Spaniards was very solid to eliminate one of the pairs of the moment and put themselves once again in the last four.
Bea Gonzalez and Marta Ortega show, for their part, that the winter preparation was excellent. Physically sharp, Marta and Bea dominated Osoro/Iglesias in a benchmark performance. This may be the year of consecration for Bea Gonzalez, and of the return to the throne of Marta Ortega.
See you at 17 p.m. in Florida and 23 p.m. in France.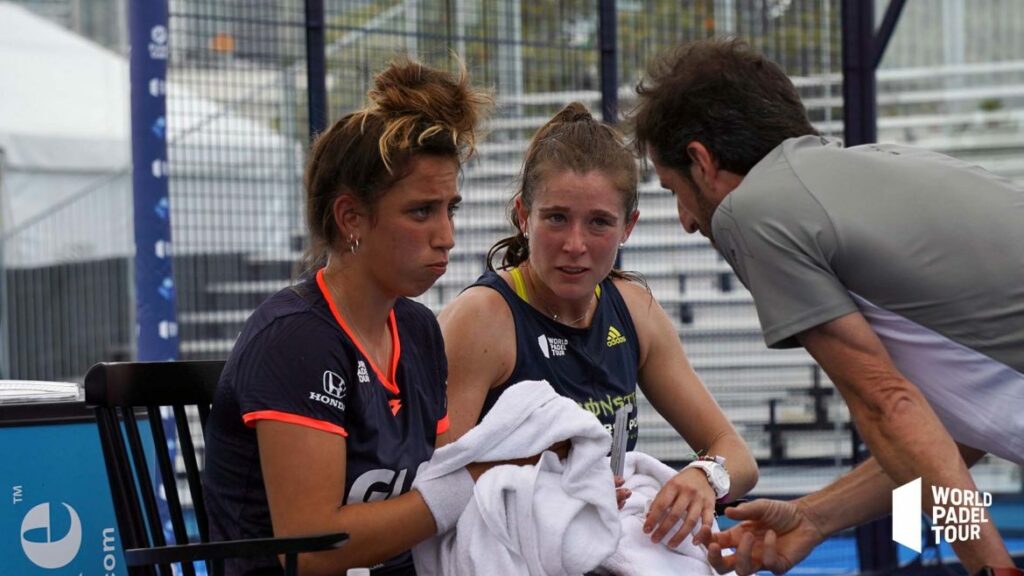 Campagnolo/Garrido vs Tapia/Sanyo
Campagnolo and Garrido are the revelation of this Blockchain.com Miami Open. After taking out No. 1s Lebron/Galan in a memorable match, the Brazilian and the Andalusian took out Pablo Lima and Maxi Sanchez without forcing.
Agustin Tapia and Sanyo Gutiérrez show that you always have to count on them. They continue their rise, and seem to be serious candidates for the title.
See you in the second rotation of the match at 17 p.m. in Florida, 23 p.m. in France.
The meetings can be followed on World Padel Tour TV.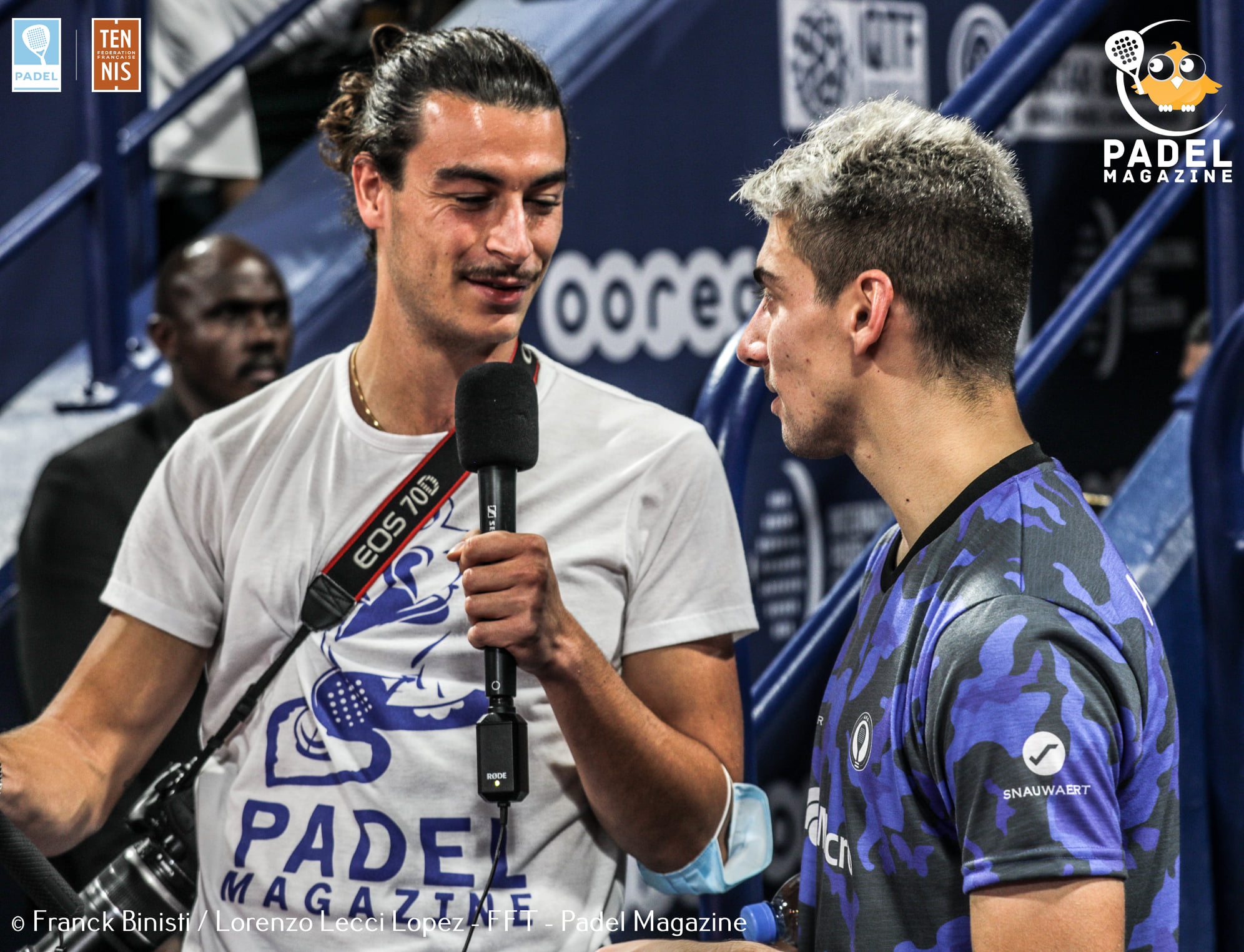 From his names, we can guess his Spanish and Italian origins. Lorenzo is a multilingual passionate about sports: journalism by vocation and events by worship are his two legs. He is the international gentleman of Padel Magazine. You will often see it on the various international competitions, but also on the major French events. @eyeofpadel on Instagram to see his best photos of padel !