[src googlemap = ""Width =" 150 ″ height = "150 ″ lign =" aligncenter "]
This pair does not stop winning. This weekend at Sport In Park (Laval), padel club composed of 3 field, the Laval have shown that it was necessary to continue to rely on them in the race for the championships of France padel 2016.
Arrived 4e at the 2015 padel championships in France, Simon Boissé and Samuel Devrand have hurt again this weekend, leaving no chance for opponents to hope to win. O lost set.
Simon Boissé, European padel champion and 3 racket sports manager at the Sport In Park center is associated with Samuel Devrand, a very strong player. Do not expect him to make a mistake, because it almost never happens.
In this tight array of 6 pairs, the other pair that stands out, is the Lille pair Thomas Dulion / Johan Romanowski who continues to progress and who won all his matches, except against the winners of the tournament.
All these pairs will meet in part at the Champigny Soccer Park sanctioned tournament the weekend before the huge Padel International Trophy tournament where Nordic, Southerners and foreign pairs will compete at Padel Horizon.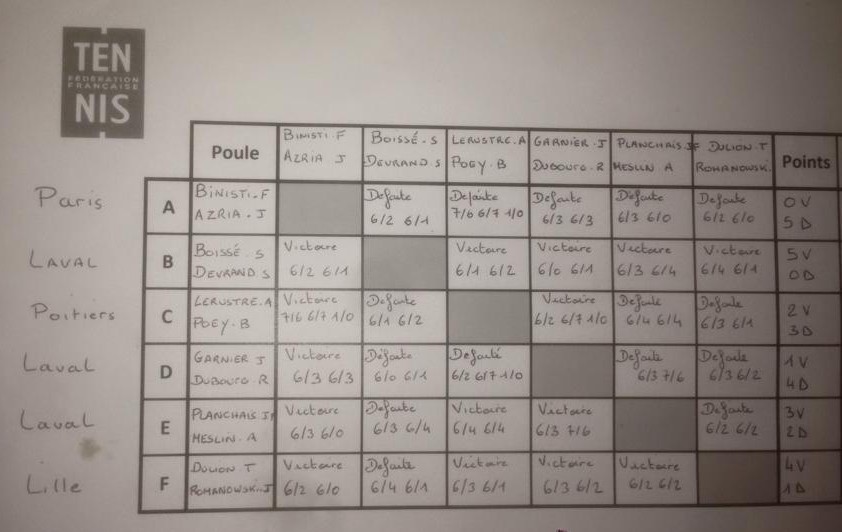 Franck Binisti discovers the padel at the Pyramid Club in 2009 in the Paris region. Since then padel is part of his life. You often see him touring France by going to cover the big French paddle events.