Padel Marseille offered last weekend its first big P250 padel tournament under the FFT era.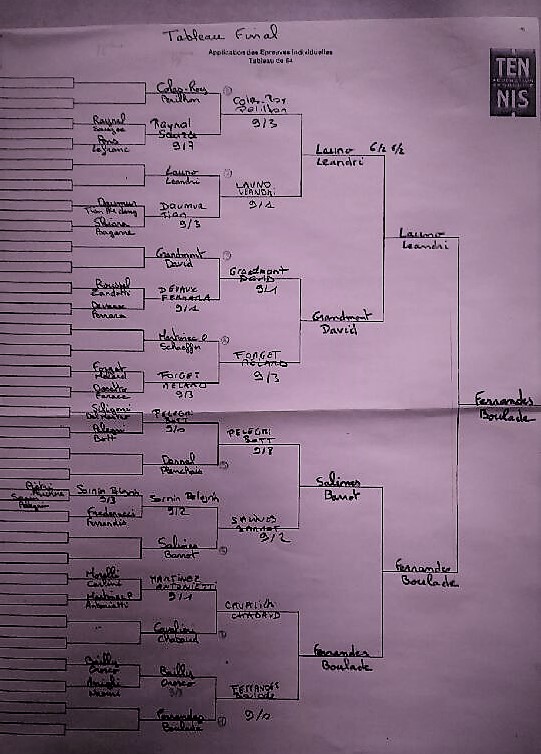 The pair FERRANDEZ / BOULADE wins after passing a few balls of the defeat in half. Back on this beautiful tournament
Padel Marseille is first and foremost an exceptional setting where padel is developing at high speed. So much so that Padel Marseille could offer 2 additional sites by the summer holidays. Case to be continued.
To return to the tournament, the Open de Padel Marseille thus welcomed 8 teams in the French top 100 including the 3rd at the 2015 Boulade / Ferrandez French padel championships, the Grenoble pair ColasRoy / Perilhon and the pair from Palavas (Montpellier) Darnal / Planchais.
In the semifinal, it was rather the final before the hour because we had the right to an explosive Boulade / Ferrandez against Barrot / Lara Salines. A beautiful part. Obviously the strategy was clear for the pair 100% French, to do everything to avoid Spanish. Poor Mathieu Barrot was thus playing for almost 2 hours against 2 French tops. It was a little too much to handle, although the pair Barrot / Lara Salines did not go far since the game ended with a great tie-break. Final victory of the French pair on the score of 6 / 4 4 / 6 10 / 8.
In the final, despite the fatigue of this big half, Boulade / Ferrandez managed to beat in 2 sets (6 / 1 6 / 4) veterans Launo / Leandri.
Boulade / Ferrandez confirms their new association and it is already very bad ...

Franck Binisti discovers the padel at the Pyramid Club in 2009 in the Paris region. Since then padel is part of his life. You often see him touring France by going to cover the big French paddle events.