Meeting with Gabriel Aguirre Borrel, owner of Aguirre y CIA, and Alfredo Peñalver, President of one of the most prestigious brands on the padel market: Bullpadel.
How it all began ? They answer our questions.
Padel Magazine : Can you tell us the story of Bullpadel? How did the brand come about?
Gabriel Aguirre Borrel Alfredo Peñalver (AP): Bullpadel was born in 1995 from the union of several Argentinian and Spanish professionals, although everything was set up in Spain. 10 years after the creation, in 2005, of a large company, Aguirre y Cía bought the brand. We thought padel could become an international sport, because in Spain it was already popular. So here we go in this business.
We had the possibility of creating a new brand, from 0, or buying a brand already existing on the market of the time. After analyzing all the possible options, we opted to purchase Bullpadel.
PM: Why Bullpadel and not another brand?
AP: Because Bullpadel was a 100% padel brand, one of the oldest in this young market, and above all Spanish, which went perfectly with what we intended to achieve and what we have achieved today: a specialized padel brand, which can create and develop the best products for the practice of this sport in all possible categories.
Another aspect that we had from day one: advancing with the best players. So we quickly signed player tops. The very first was Cristian Gutiérrez (2005). In 2008 we bet on the women's padel with Necky Berwig, then Iciar Montes in 2010, and Cata Tenorio in 2011.
In 2015, Maxi Sánchez joined Team Bullpadel with the brand's star award: the Vertex.
A year later, we took a big step forward by becoming the official textile sponsor of the most important circuit in the world: the World Padel Tour. We have equipped the referees, volunteers, hostesses and all the staff of the organization. When this "big" year ended, we signed the return of Paquito Navarro and gave birth to the Hack.
In 2019, we are strengthening the Women's Team with Alejandra Salazar. From this union is born a line of luggage signed AS and the pala Flow.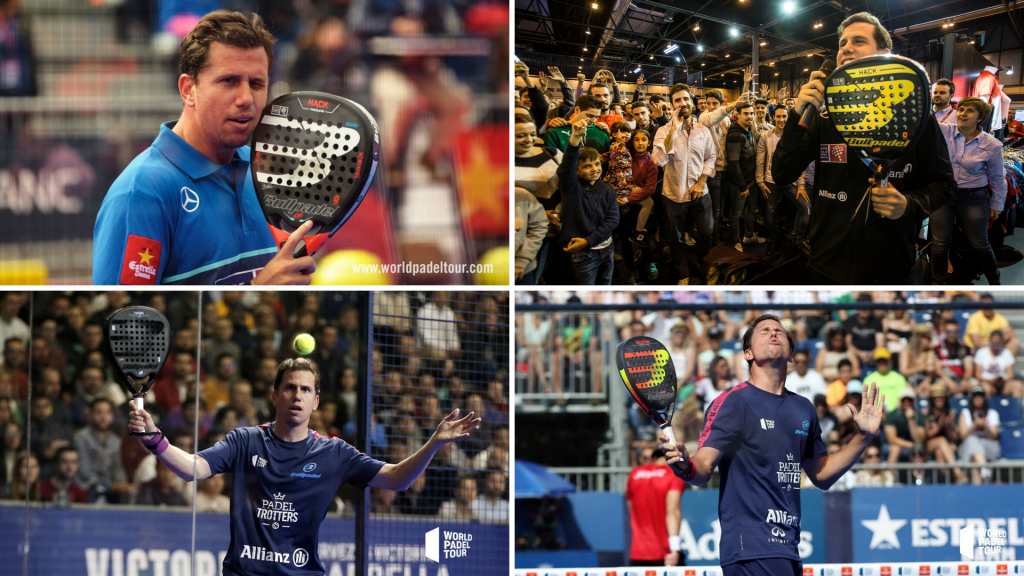 PM: It's a beautiful story that was created between Bullpadel and Paquito Navarro, right?
AP: Yes exactly. It's like a love story (laughs). Paquito started playing padel in 1995 with a Bullpadel pala (the famous pala with the Bull terrier as its logo). Later he changed brands, and in December 2016, our paths crossed again. It was a copy and paste of our trajectory; beginning of the padel the same year and we meet several years later, with great maturity.
We have been betting on him as world number 4 for 1 years now, and it became a reality at the end of the last season. We are very happy with its success, to which Bullpadel has largely contributed. We must recognize that our objective is common; with a lot of work and desire, we help the development of this sport at the international level.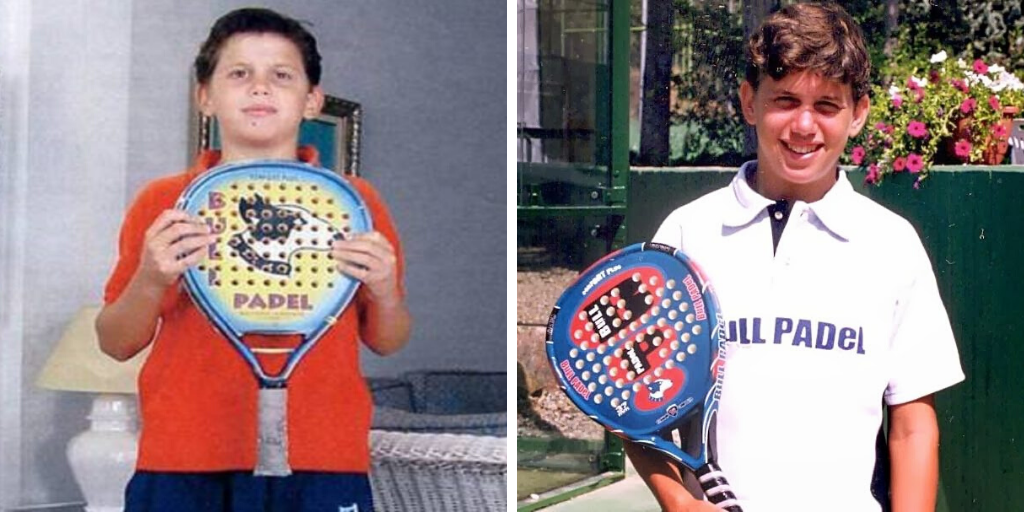 PM: We can say that there has been a change in strategy at Bullpadel in recent years? We can see it in particular with the logo. How did this development of society go?
AP: Yes, it all really started when Bullpadel was bought by Aguirre y Cía. The thing was simple: if we wanted to become number 1 padel specialist, we couldn't have a dog logo. We are always trying to bring consumers the best technology to our products for the best possible practice, and we thought that the face of a dog did not show this idea of ​​the technology we wanted to convey.
And I think we have succeeded. Our products do not need to have a full name to recognize the brand. Only the B transmits all the work we do upstream: innovation, technology and quality.
PM: What can we say about the evolution of padel in Spain? Does the future lie in the internationalization of padel?
AP: Padel today is a very developed market, constantly evolving in relation to distribution channels, existing brands, clubs etc ... but which continues to evolve. Logically, the percentage of evolution is much higher in countries where padel has just been born and needs to be known, than in countries like Spain where padel is already ripe.
PM: Do you have an anecdote to tell us?
AP: I have one indeed. To have Paquito Navarro signed I had to let one of our managers win. But it must remain between us ...

Julien Bondia is a padel teacher in Tenerife. He is the founder of AvantagePadel.net, a software very appreciated by clubs and padel players. Columnist and advisor, he helps you play better through his many padel tutorials.