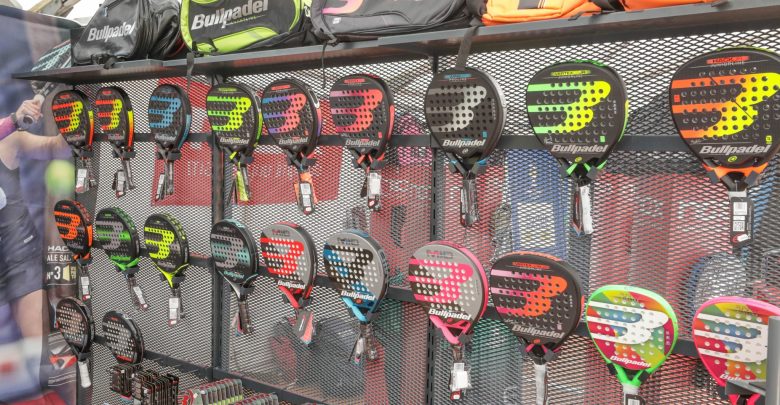 BULLPADEL is looking for salespeople
Bullpadel and EME are masters of the group Aguirre y cia. Leader in the sporting goods market since 50 years in Spain, we design, produce and distribute padel equipment since 25 years.
To face our expansion, we create for the French market two positions of commercial manager on the sectors:
South East to develop the regions:
- Auvergne Rhône-Alpes
- PACA
- Occitanie
- Bourgogne Franche-Comté
North East to develop the regions
- Ile-de-France
- Hauts de France
- Belgium
DESCRIPTION OF THE MISSION
With a wide range of more than 500 products (rackets, accessories, clothing, footwear) around our two brands (Bullpadel and EME) We seek to develop our presence with a clientele of
sporting goods stores (chains and independent)
multisport clubs
tennis club
You must be attentive to the needs of the market in order to respond to requests.
Following a training on our products at our headquarters in Madrid you will take care of:
manage and develop a portfolio of existing clients
prospect new customers to increase your sales
Ensure negotiations and order taking in complete autonomy.
Animate your retail network around our brands
Actively participate in the France sales strategy.
Actively ensure the presence of the brand on the animations of your sector
You will be paid with a fixed and a commission.
Salaried status - permanent contract (CDI)
During your business trips, you will enjoy all the benefits associated with the job (IK + Living expenses + computer, phone)
REQUIRED PROFILES OF THE PROFILE
You have a good level of Spanish
You are player of Padel and have a good knowledge of this market
You ideally already have a b to b trade experience and you have good contacts with the sports world in general.
You are comfortable with creating your business within a small team in a young, dynamic and hyper growth niche within the framework of an international company.
Frequently moving around your exclusive business area motivates you. You are organized, autonomous, rigorous.
You master the computer tool (Excel, Word, Powerpoint, outlook etc)
You live in one of the regions of the post
Come join our sales team as soon as possible - Position to be filled immediately. Please send a cover letter and CV to:
Yves Moriceau
E-mail: aguirreycia.recrutement@gmail.com
On the same subject: