The Vertex Bullpadel has been tested by several padel players and it has unanimously made a strong impression and it is rare enough to report it.
A high-end racket
Obviously, this racket is not part of the first prices and it is on sale in the vicinity of 235 euros. It is a racket mainly turned towards the attack. Diamond-shaped, this racquet is powerful with a concentrated balance towards the front of the sieve.
What sets it apart from other racquets like some Head or Varlion models is its stiffness, which is not that important for a racket of this caliber. Moreover, it is rather tolerant, even when it decenter a little. That's why with power, we can also say that it is relatively accurate.
A rough racket
Like our previous tests on Enebe snowshoes in particular, it offers rough faces accentuating the effects. Is it a revolution? No, but it improves grip and effects.

An effective Eva eraser
There again no revolution, but noble and interesting materials on the Bullpadel Vertex: The black eva gum.
It allows a certain flexibility in the touch. Moreover, this embedded technology allows him undoubtedly to offer a racket not too rigid and perform all types of shots.
A "diamond" shape
As said before, this racket is strong in the lead offering power and stroke attacks effecices. This racket perfectly complements the other rackets of the bullpadel range after the disappearance of the Skelton Pro which had however given so many good results.
In short, Maxi Sanchez uses this racket and he is happy. We understand it. U.S. too.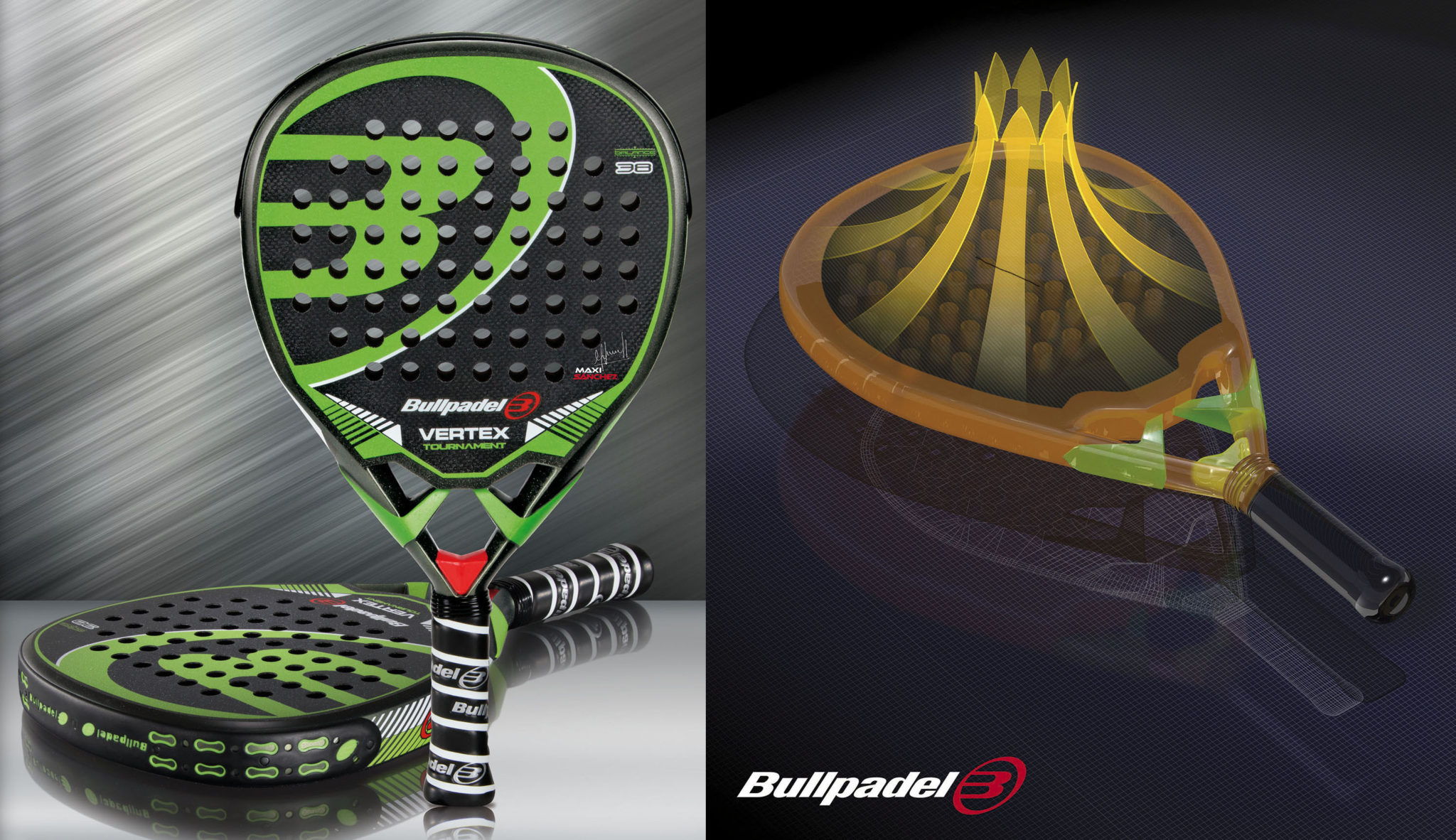 Franck Binisti discovers the padel at the Pyramid Club in 2009 in the Paris region. Since then padel is part of his life. You often see him touring France by going to cover the big French paddle events.