The campsite could well become the El Dorado of padel. padel could give it back a hundredfold. The Sunêlia Mas Des Lavandes campsite in Sérignan near Valras, now offers padel. We will have on July 12 an exhibition of padel with Jérémy Scatena, player of the French team of padel that we no longer present.
[src googlemap = ""]
Beyond this new site of padel, this 4-star campsite which currently offers 1 padel illuminated exterior, believes that "le padel fits perfectly with the spirit of the campsite".
Jérémy Scatena, Techno representativepadel explain that " le padel is very popular with our Spanish neighbors. Hotels and campsites offer padel because it is a very family sport that brings together".
He pursues : "We are a country where camping is very popular. Many families swear by camping. The festive and convivial spirit embodied by the inhabitants of these campsites is necessarily a huge positive point for the padel."
A desire for camping and padel ? Head to Camping Sunêlia Mas Des Lavandes which offers you a reduction code with the promo code PADEL19 if you want to have a good time there.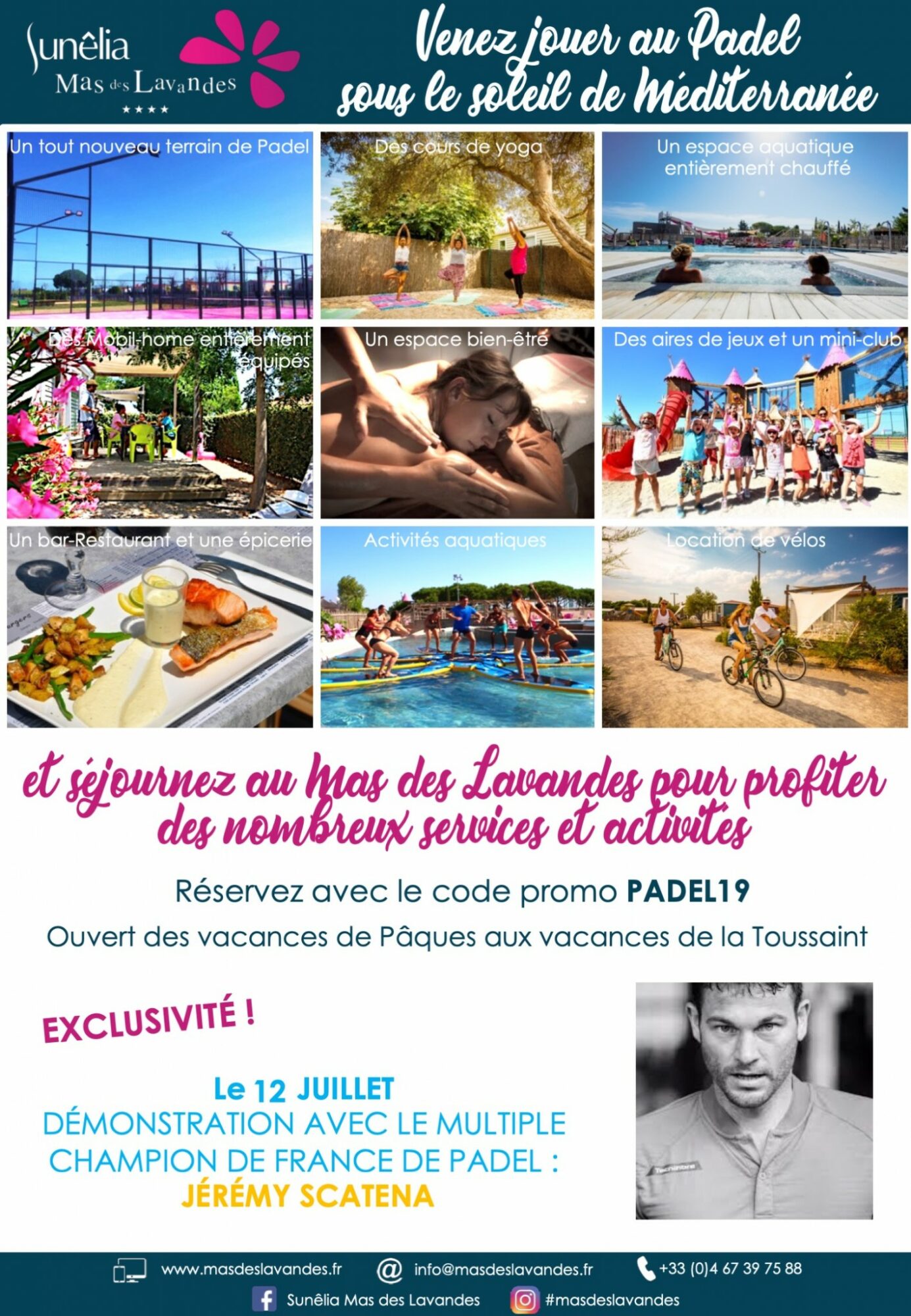 Direction also the other campsite of the group: Camping Club l'Air Marin. A campsite that has embarked on padel with 2 courts of padel illuminated outdoor in the south of France.
[src googlemap = ""]

Franck Binisti discovers the padel at the Club des Pyramides in 2009 in the Paris region. Since padel is part of his life. You often see him touring France going to cover the major events of padel French.