Padel Magazine interview exclusively president of the International Federation of Padel, a few hours after the announcement of theorganization of Roland-Garros Padel by Premier Padel and the FFT.
Premier Padel thanks to Roland-Garros
Padel Magazine : A year ago, you were on the court of padel installed during the Roland-Garros tournament, and you told us that it was historic. A year later, the padel will have its Roland-Garros.
Luigi Carraro :"It was exactly on that day that we started talking about this project with Gilles Moretton and Arnaud Di Pasquale. Gilles Moretton has extraordinary sporting experience and vision. We worked a lot."
"If we were able to launch this global project of Premier Padel, it's a bit thanks to this meeting in May 2021. Roland-Garros is a site that represents the best event in the world. It is a great honor for Premier Padel to organize a Major in Paris from the first year. It was said that this circuit would last a lifetime, after this announcement this statement becomes certain.
"It was our dream"
Padel Magazine : Is Roland-Garros the next tournament of Premier Padel ?
Luigi Carraro :"No, it's not the next tournament, but it's an important announcement. The FFT assembly was taking place today and out of respect we waited to communicate. I think the day of the final (from Qatar Major), this announcement represents something big for the padel French and the padel World."
Padel Magazine : What does this announcement mean for the padel ? Where does she place the padel compared to other sports?
Luigi Carraro:"That makes it one of the major sports. It was our dream to be at Roland-Garros. It's a dream for the public, so imagine for the players of padel. It gives us even more responsibilities because we will have to put on an event worthy of what Roland-Garros does every year. Together, I'm sure the product will be extraordinary."
"Women were invited, just like men"
Padel Magazine : For the first edition of Roland-Garros could there be the players too? If not, wouldn't it be a problem for the first edition of a tournament of such magnitude not to be mixed?
Luigi Carraro :"For us women are very important. At the start of the project we spoke to the players' associations on the same day. The men were faster. We will never stop working so that women are there."
Padel Magazine : Women are therefore invited to Roland-Garros Padel ?
Luigi Carraro "Women were also invited here, and they would have had extraordinary conditions. You have to respect the ways of working. The lawyer for the women's association wanted to negotiate a little differently. We're talking about sports and I think these things should be done without a lawyer. Women were invited just like men. I'm sure that by talking to them, they will want to come. We will be ready to organize for women and for men the most beautiful tournament of padel Of the history."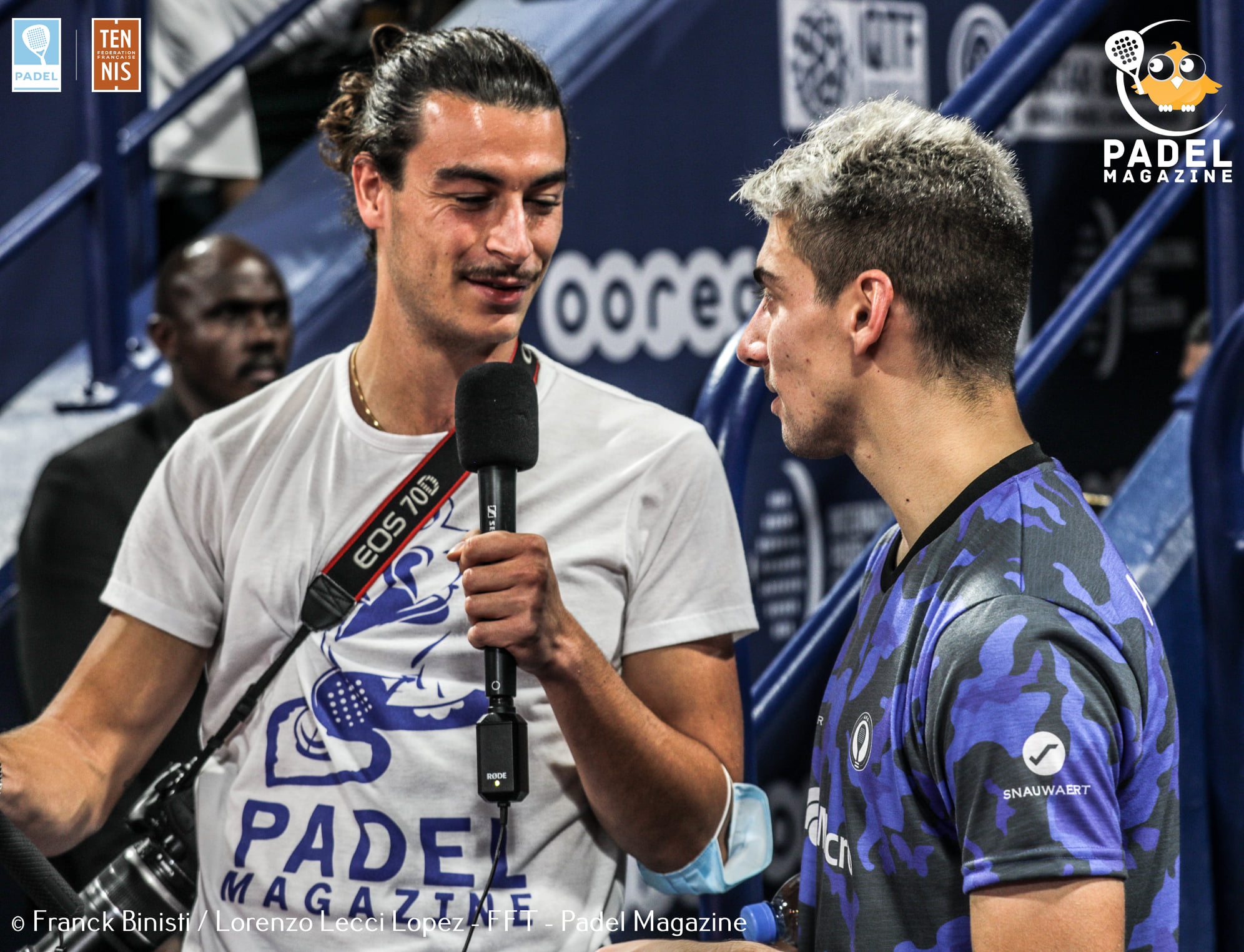 From his names, we can guess his Spanish and Italian origins. Lorenzo is a multilingual passionate about sports: journalism by vocation and events by worship are his two legs. He is the international gentleman of Padel Magazine. You will often see it on the various international competitions, but also on the major French events. @eyeofpadel on Instagram to see his best photos of padel !