Cartri modernizes its range of rackets with several new high-end models: Snake, Tamarit, Black Thunder, Ultimate Titan, Cannon 2.0…
Cartri takes advantage of mid-season to incorporate 6 new palas in its range. Discover these models which have just been released, with a key word: versatility!
Premium Series
This is the series intended for expert players and all those looking for palas with the best technologies on the market, handcrafted in Spain for maximum quality and strength!
Tamarit
A pala built on the characteristics that made the success of the famous Triumph. Do not be fooled by its round shape: this racket which takes the name of the Spanish motorcycle brand Tamarit is not lacking in aggressiveness!
Very responsive, the 24k carbon that covers the sides will offer you impressive power when it comes to finishing. The 6k carbon-Kevlar blend frame on the frame will give you unprecedented strength. Inside, the EVASOFT White 4 foam, which increases the ball output, will give you comfort when hitting and help you on difficult balls. A handy and versatile pala for players who are looking for dynamism first!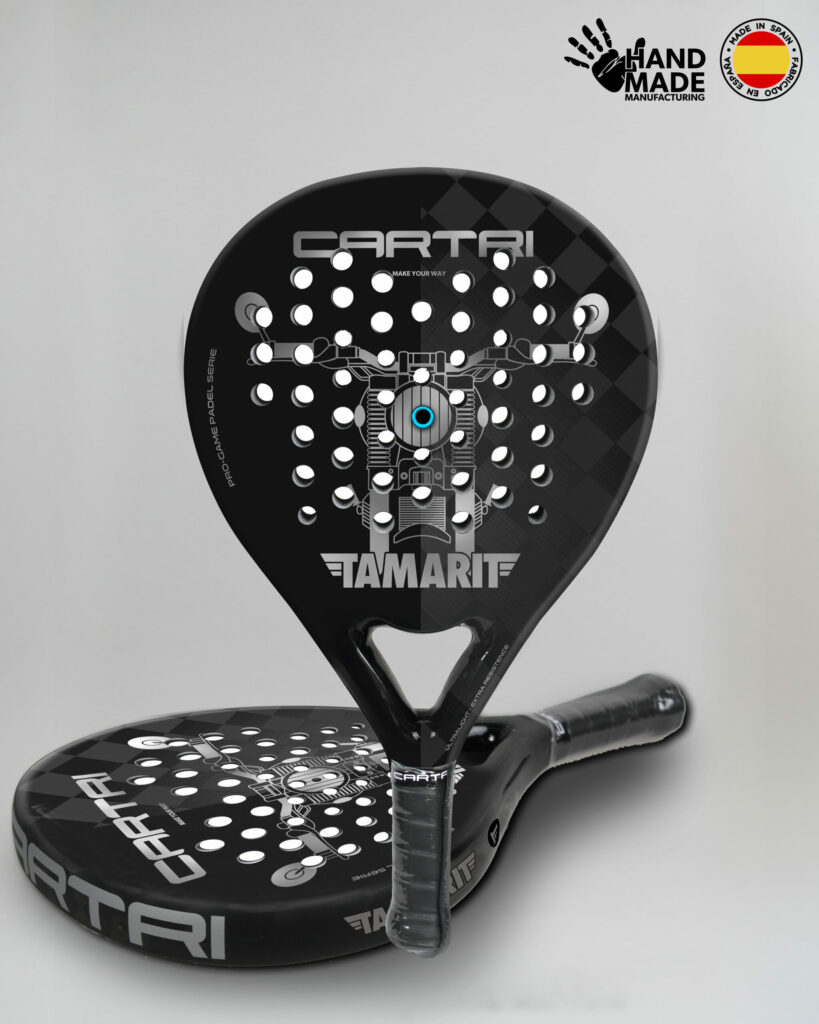 Weight: 365g + -10
Snake
Here is a brand new model that the brand has just launched: the Snake! As the name suggests, this racquet has plenty of bite. With its brand new mold, this hybrid round / teardrop racquet is both comfortable and efficient. The combination of EVASOFT White 4 foam / smooth 12k carbon on the sides will ensure exceptional ball output. Both powerful and comfortable, this brand new model will appeal to players looking for a pala that allows them to do everything (well)!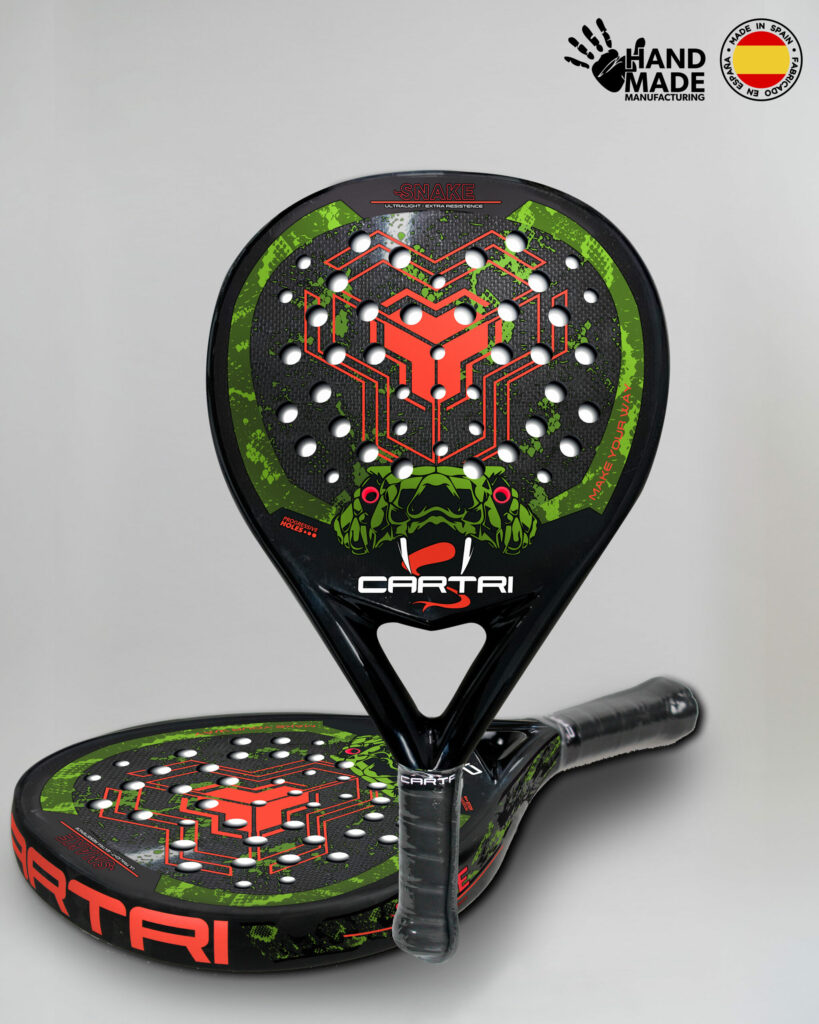 Weight: 365g + -10
Maximum Shield Blue
The Maximum Shield gets a makeover! Used in particular by Alicia Blanco on the World Padel Tour, we knew it with its predominantly orange color. Today it is back with blue, but rest assured the characteristics that have seduced all Maximum Shield Orange aficionados are still there! We find the Black EVASOFT 5 laminate rubber, for a great ball output. The 3k carbon coated with silica on the sides will give you maximum versatility and effects.
The Air Flow System bridge promises you ball speed, stability and precision for a pala that is already unanimous among players!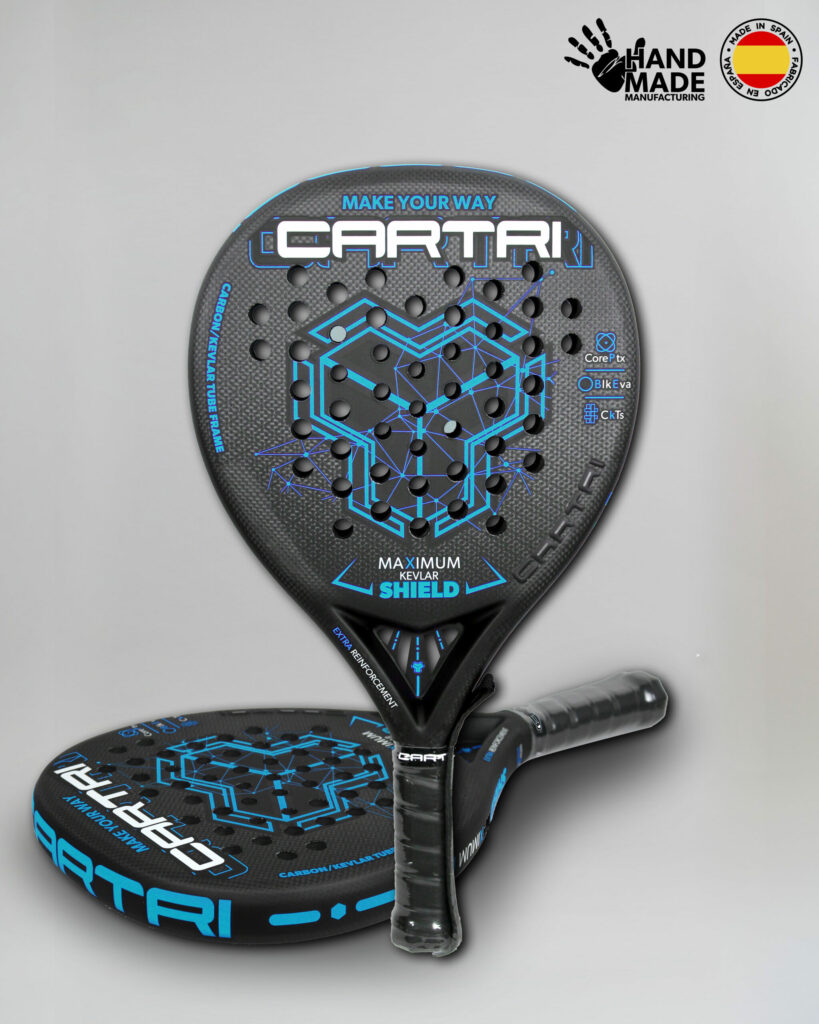 Weight: 365g + -10
Pro Series
Palas a little less upscale, easier to play thanks in particular to the incorporation of fiberglass on the faces, for more flexibility and tolerance to the strike.
Thunder black
This is a brand new racquet from the brand, and it should surprise more than one! With its EVA Hard 30 foam, topped with an 18k carbon / fiberglass mixture, it is clearly a pala for the most aggressive players. On the program a maximum of precision and power on the strikes in force. The round shape will ensure maximum maneuverability for those players who want to be able to impose a very high pace on the track.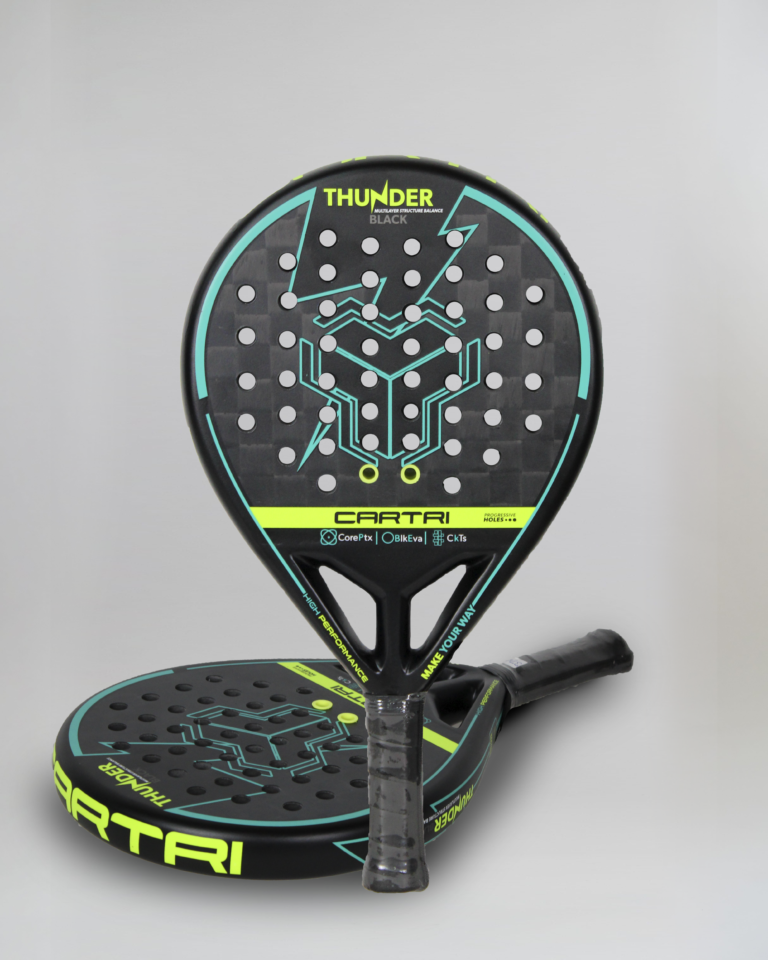 Weight: 365g + -10
Cannon 2.0
We change our style with the Cannon 2.0, a pala with a more offensive shape, but a more flexible heart. With its EVASOFT 22 foam and 3k carbon / fiberglass mix, this ultra comfortable racquet with a spectacular ball release will help you in whatever you do. Responsive in defense, it will bring you great speed when you seek to accelerate the ball. The new version of the Cannon should not disappoint anyone!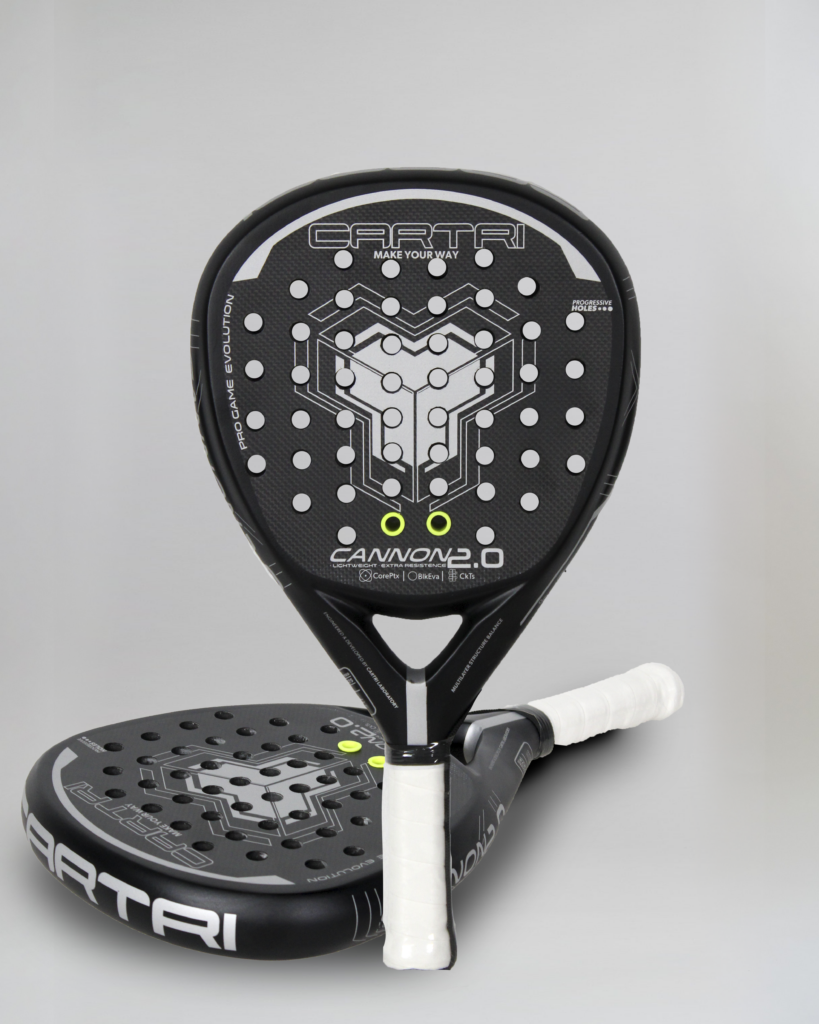 Weight: 365g + -10
Titan Ultimate
We end with the Titan Ultimate. A pala that uses the materials of the Cannon 2.0, but in a round shape. We therefore find the EVASOFT 22 rubber and the 3k fiberglass / carbon mixture on the faces, for a racquet that will therefore be more manageable but a little less powerful. The ideal pala for the right-hand player who likes to control the tempo while enjoying a good dose of comfort!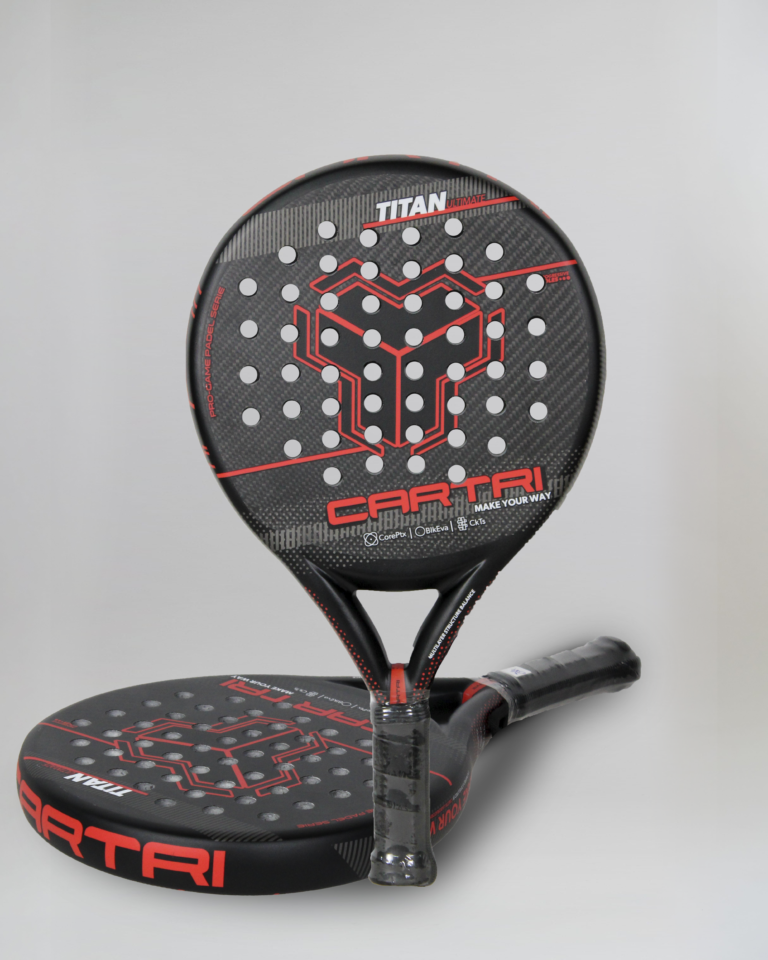 Weight: 365g + -10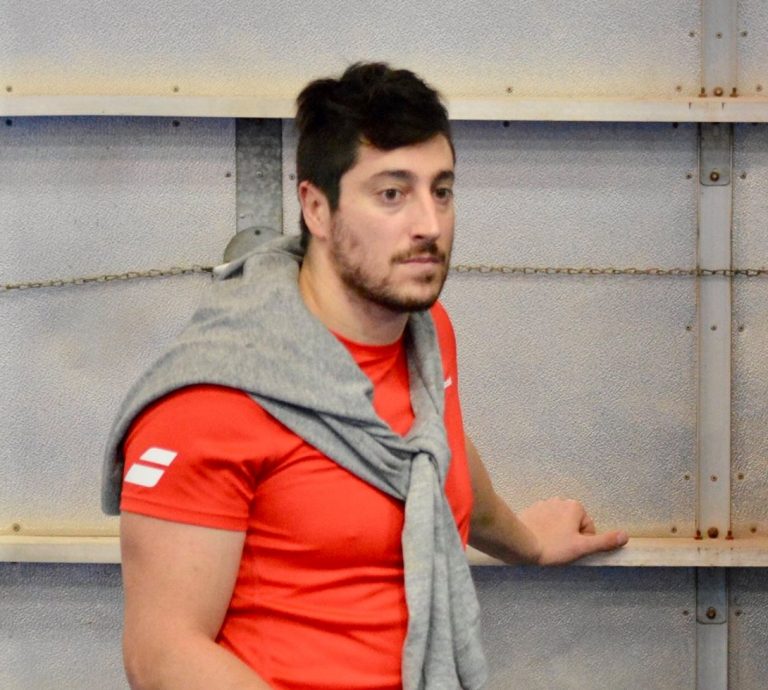 Xan is a fan of padel. But also rugby! And his posts are just as punchy. Physical trainer of several padel, he unearths atypical posts or deals with topical subjects. It also gives you some tips to develop your physique for the padel. Clearly, he imposes his offensive style as on the field of padel !