Cartri is a brand of Portuguese origin that offers high quality rackets, handcrafted in Spain and which incorporate innovative technologies.
Cartri currently offers 10 models padel rackets, capable of satisfying the most demanding players. Even though all snowshoes are handcrafted in Spain, there are three different price ranges.
The Pro range
It is the one which integrates the most advanced technologies: it is composed of 3 models, which integrate carbon and / or kevlar on the faces and the frame, for maximum power, and several rubber laminations, for a unmatched touch.
Cartri Volcano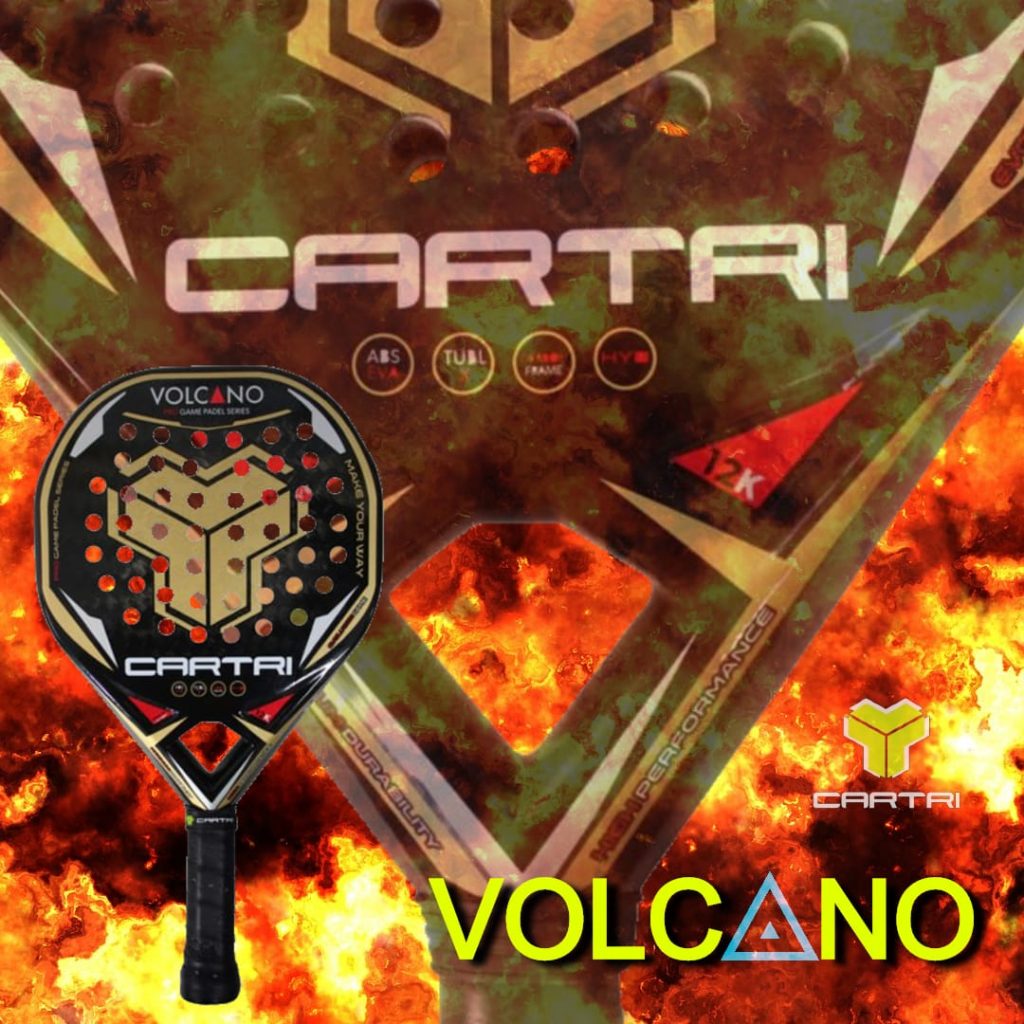 With its very particular shape, the Volcano is one of the brand's jewels. Thanks to its Foam medium White / Black Eva Soft hybrid foam, its 6k carbon kevlar frame, and its 12k carbon faces, it will appeal to all those who want maximum comfort, without sacrificing power. The vibration absorption is clearly there, and the rough finish will allow you to maximize the effects.
Cartri Triumph Pro Evolution (limited edition)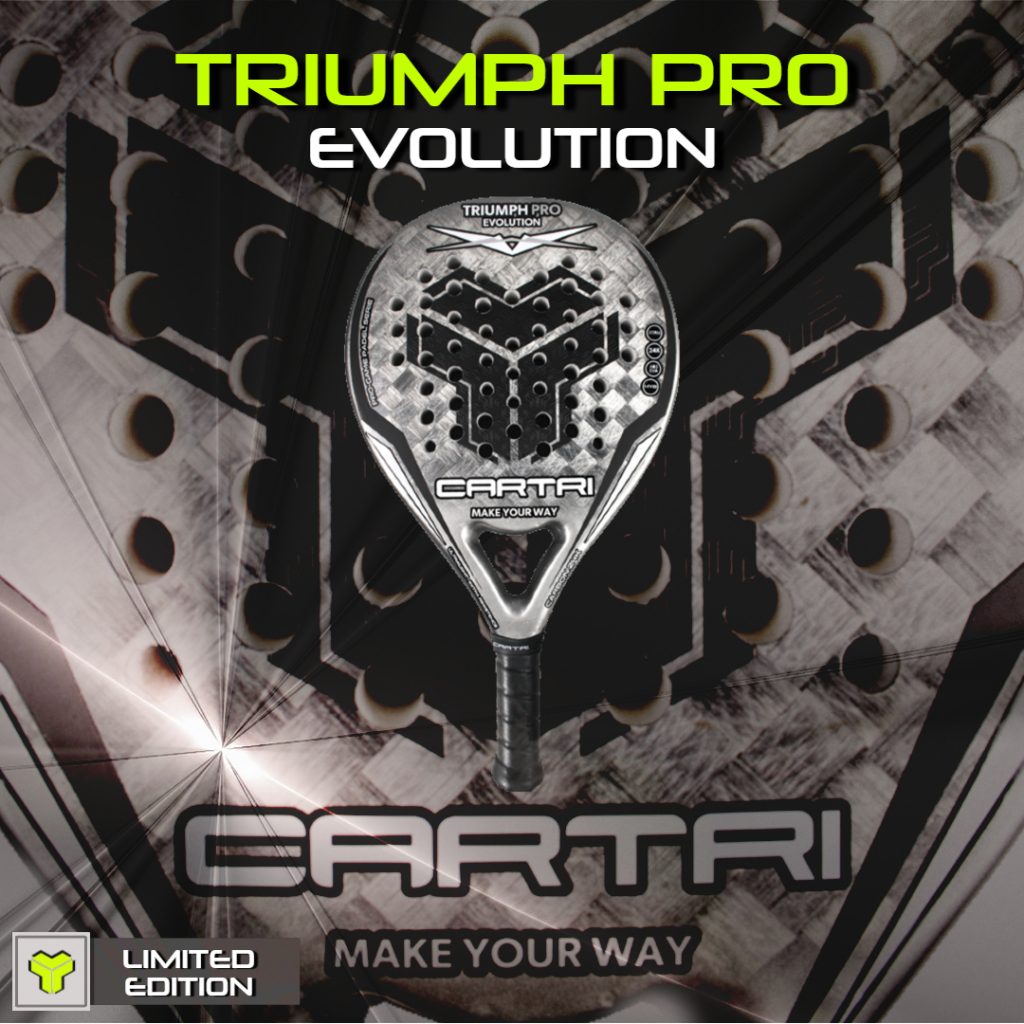 It is a racket sold in limited edition in a special box. It's here the most rigid pala of the brand. If you want absolute precision or have a good arm, this racquet will do it right for you. 24k carbon aluminized on the faces, EVA foam 4 laminations of medium density, tubular carbon / kevlar. This is the model of José Solano on the World Padel Tour. A real gem.
Cartri Triumph Pro Cup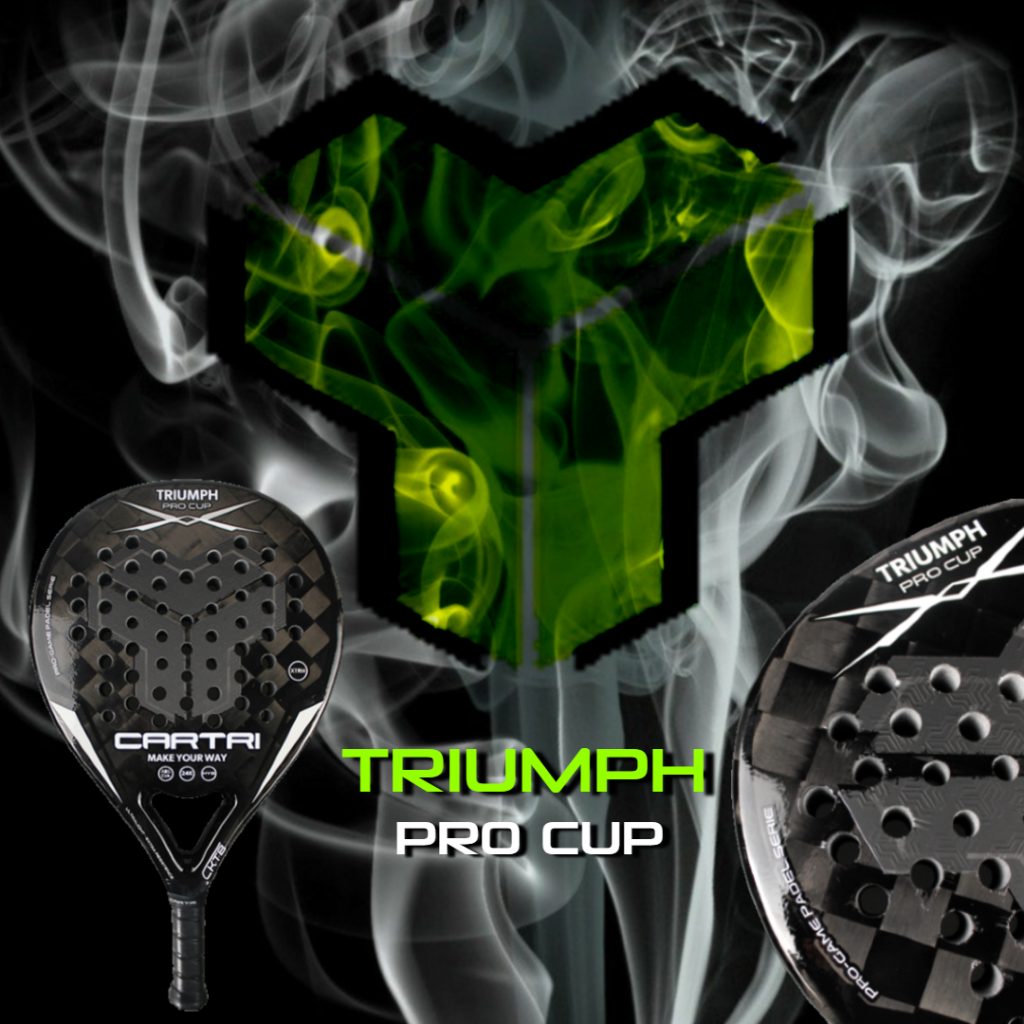 It is in a way the little sister of the Cartri Triumph Pro Evolution, but with a glossy paint, and an different resin, more elastic.
The Advanced range
These are four high quality rackets, which integrate fiberglass on the faces, for more elasticity and ball output.
Cartri Total Shield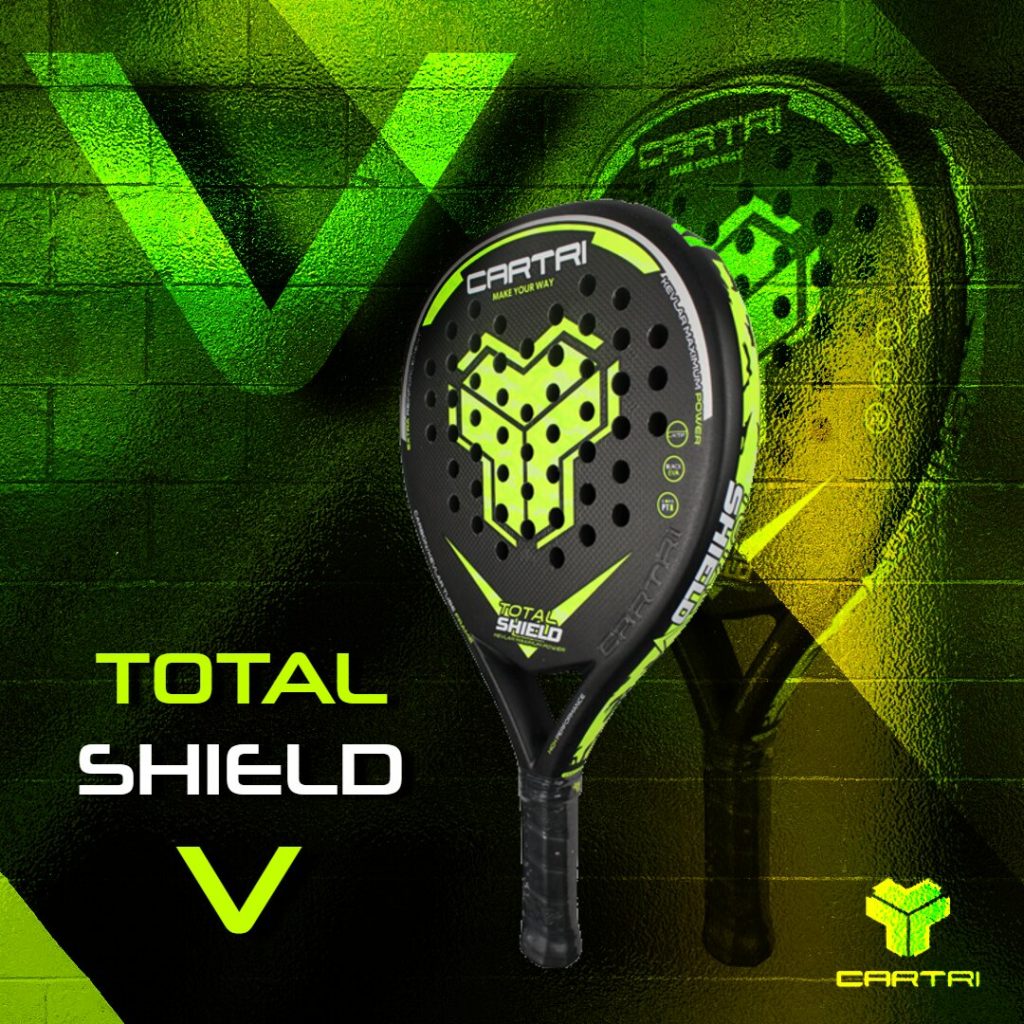 A light racket and versatile, a little bit of power oriented, which will suit the greatest number. Precise, it incorporates a Black Eva 5 laminate medium density foam that provides precision and comfort, and sides in a mixture of elastic carbon fiber and fiberglass. At the level of the frame, we find the famous kevlar / carbon mixture which provides maximum resistance. Matte paint and rough finish, for maximum effects.
Cartri Thunder II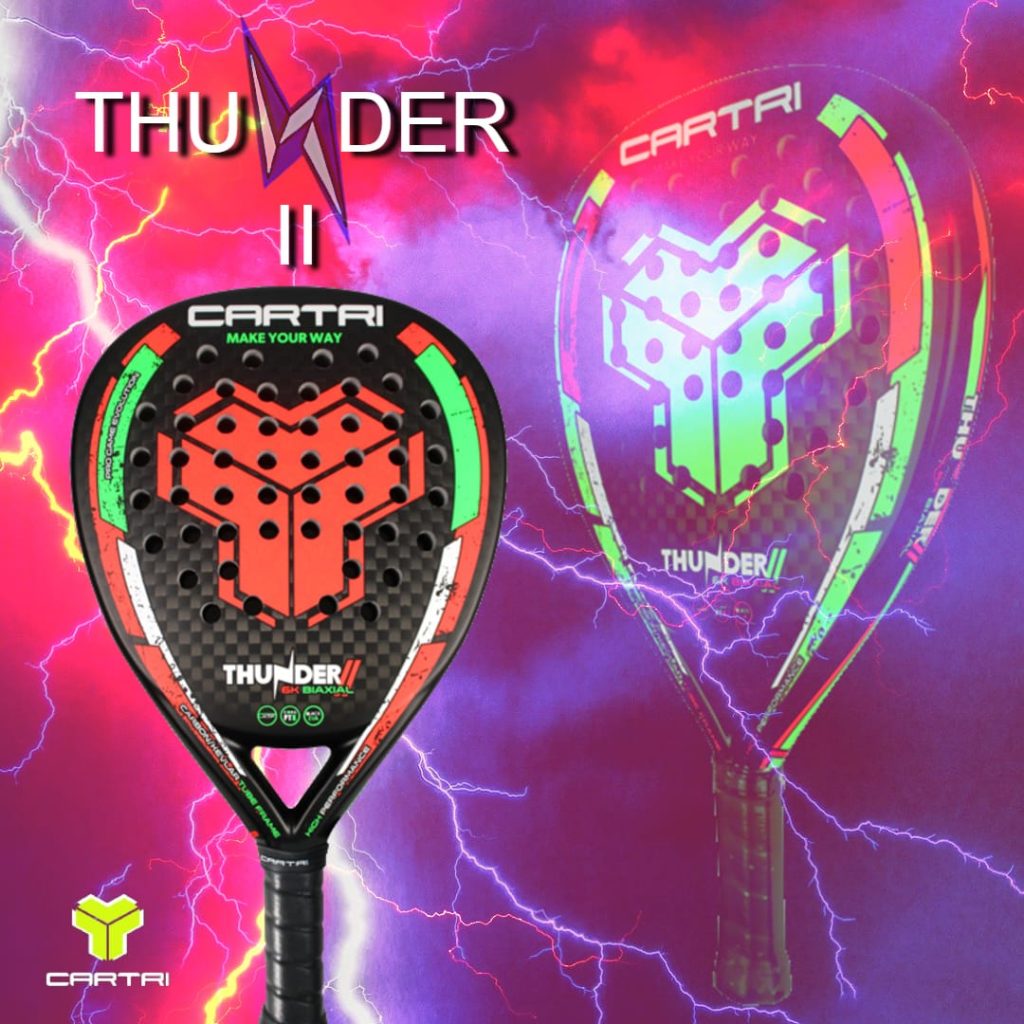 It's the racket focused power from the range. Diamond shaped, it incorporates dual density EVA foam, for a combination of power, comfort and ball output. The 4 layers of 6k carbon on the sides will allow you to be comfortable on all strong shots.
Cartri Cannon 720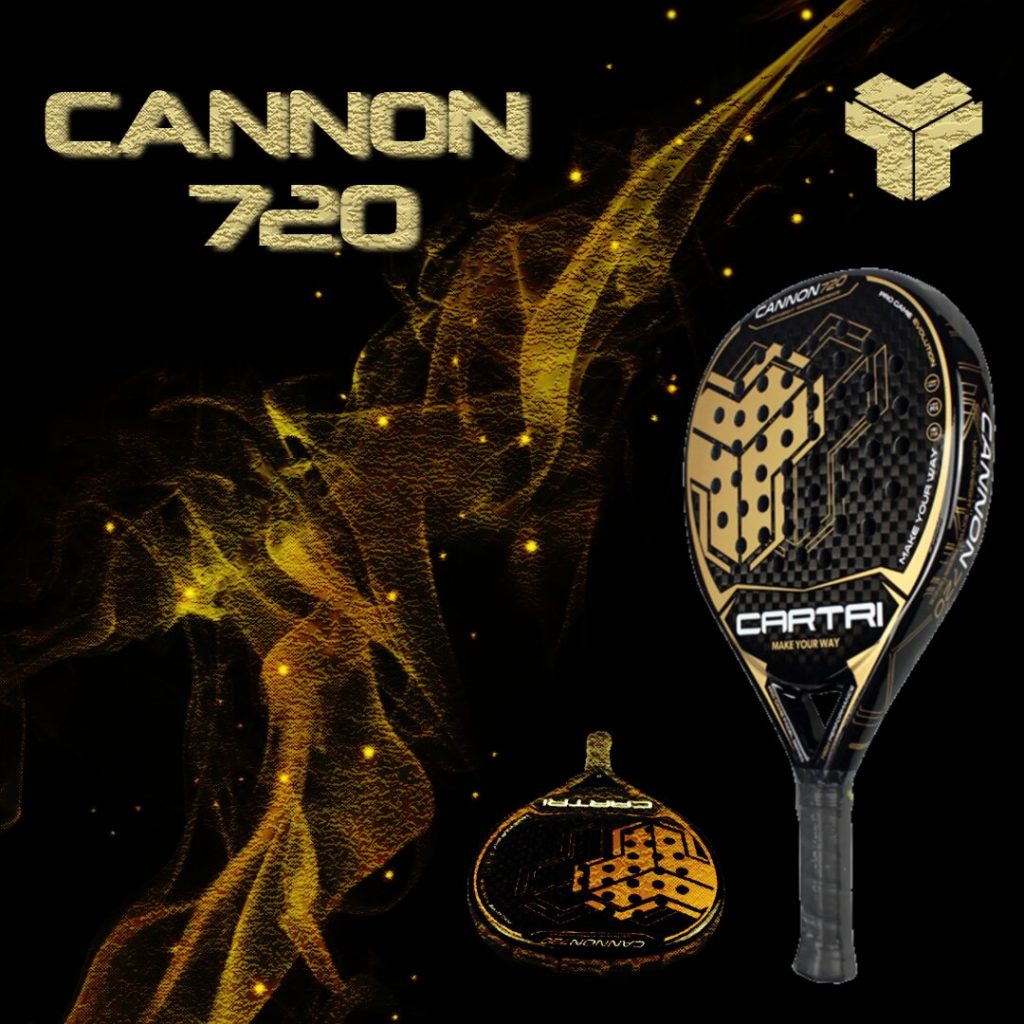 With its 3-laminated EVA foam of medium density, this Cannon 720 is a racket extremely versatile. With its carbon / fiberglass mixture on the sides, and its glossy paint, it is the perfect compromise between comfort and precision and between ball output and power. A racket that will suit players of all levels.
Cartri Trigger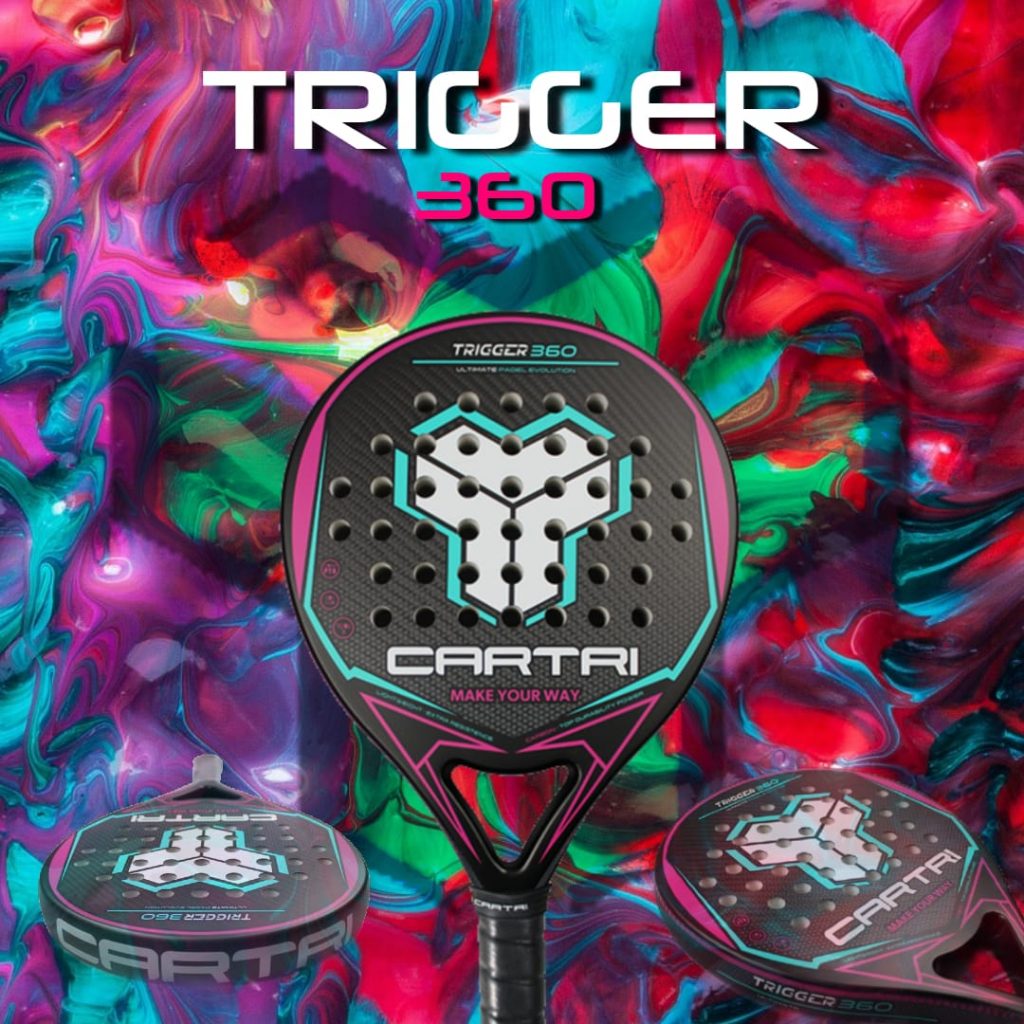 A round and light racket, which particularly appealing to defensive players. With its white Eva foam 4 laminations, it will bring you a lot of precision. The frame and sides in a mixture of carbon and fiberglass will give you a lot of comfort, but also power when you finish. It is used by Lucia Martinez on the WPT.
The Galaxy range
These are the most affordable rackets from Cartri. Always handcrafted in Spain, they offer good value for money and are intended for an intermediate level audience, with a very flexible Foam.
Cartri Galaxy Blue 2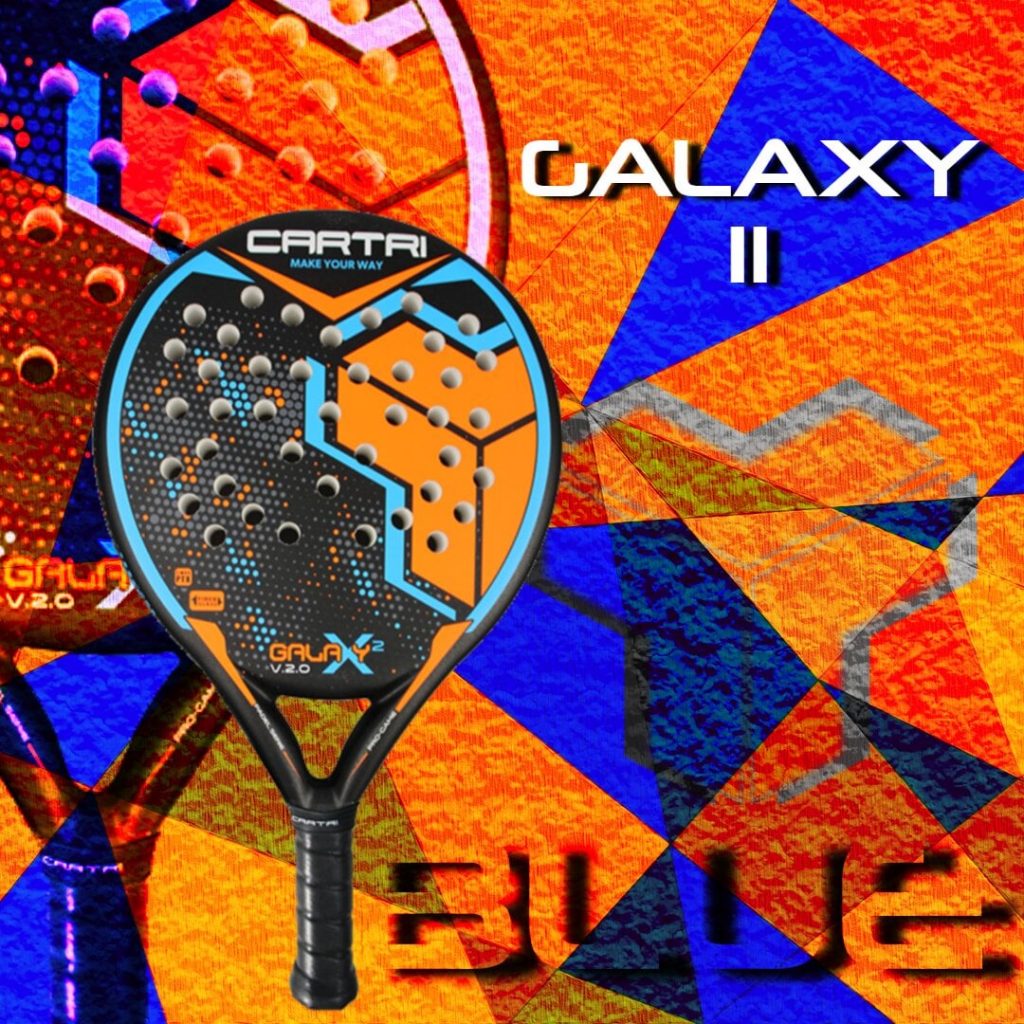 The Galaxy Blue 2 is a racket with a large sweet-spot, perfect for intermediate level players. Round in shape, it is extremely manoeuvrable, and the combination of low density Foam foam and fiberglass / carbon mixture on the sides provides a mix between ball release and comfort.
Cartri Galaxy Pink 2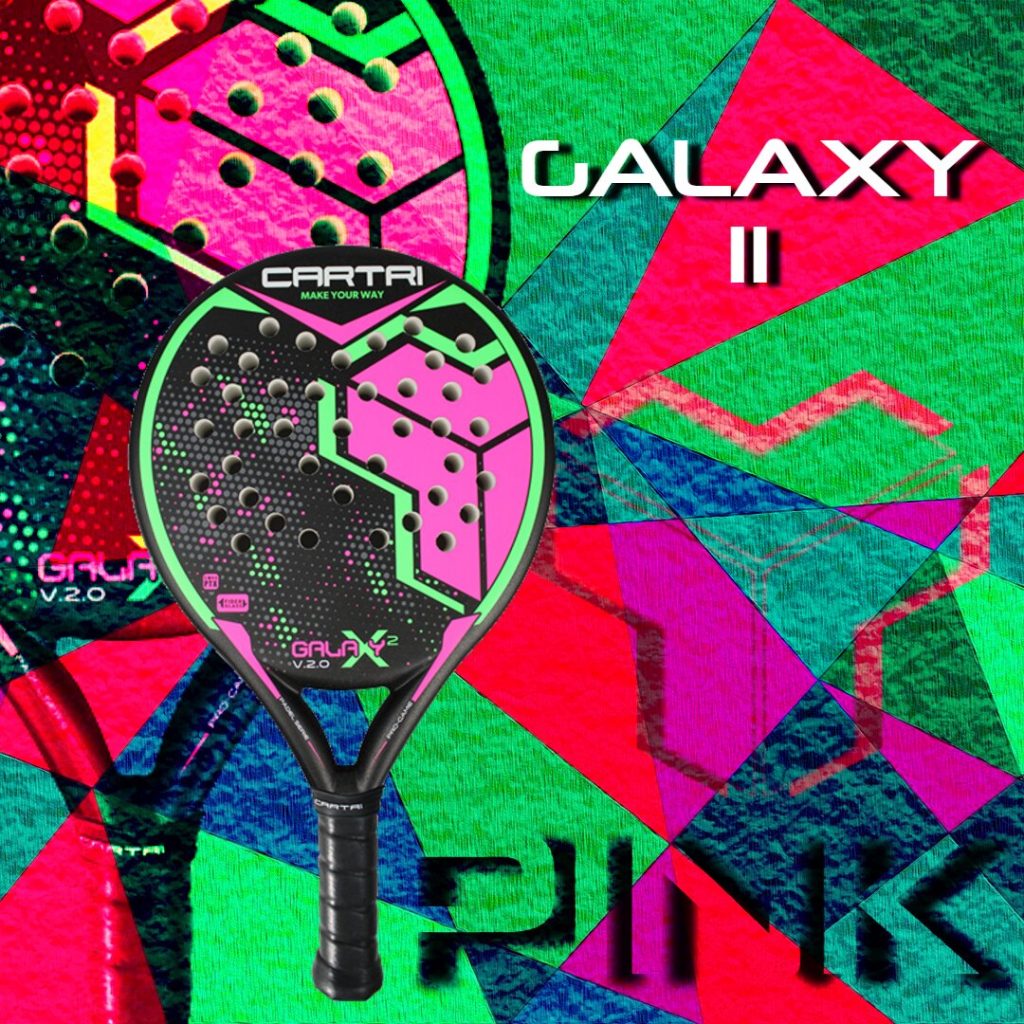 It is the little sister of the Galaxy Blue. With his less weight, It is particularly suitable for female audiences.
The Junior range
A range composed of a racket: the Andromeda !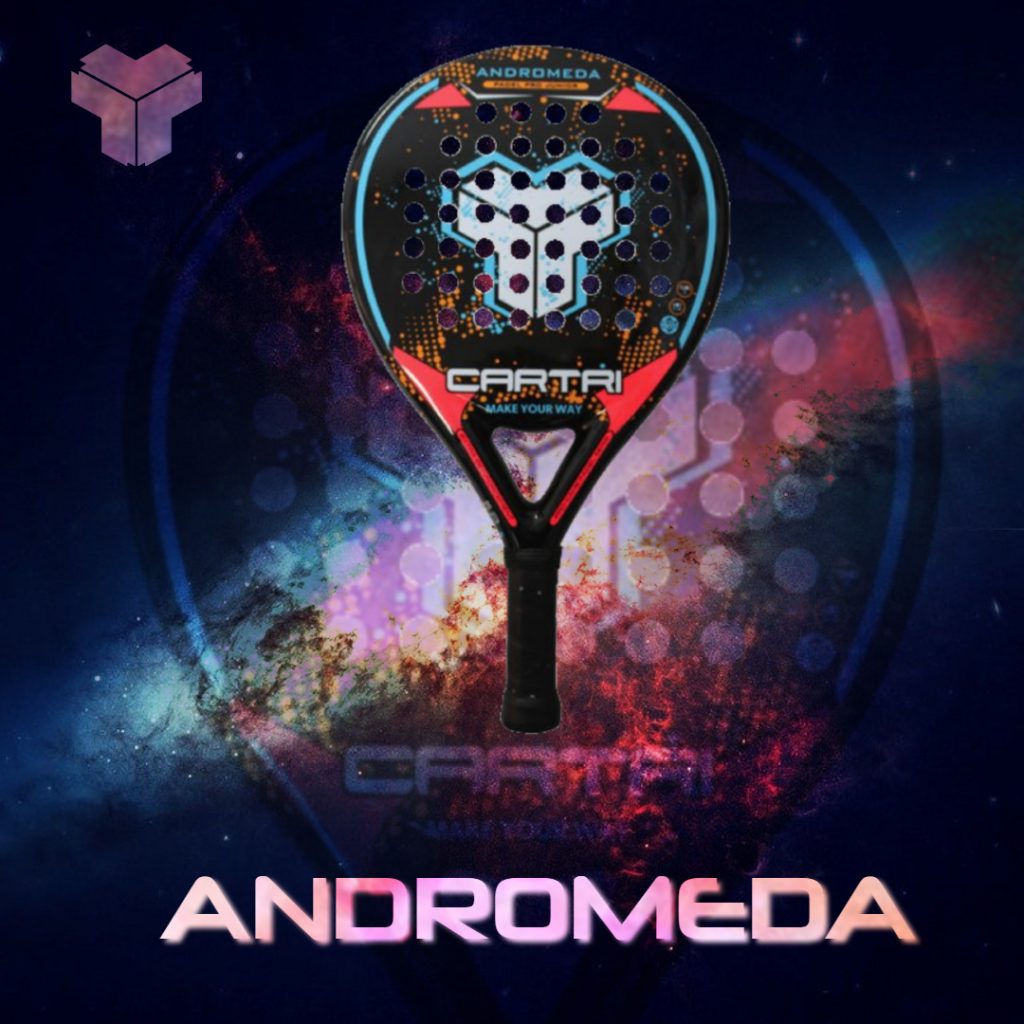 La Andromeda
Andromeda shaped and with a great sweet sport, this racket is very light, perfect for the youngest.