Home Padel One reopens Wednesday June 9! A date that means a lot to one of the references of the padel French.
This opening rhymes with the date of reopening of sports halls in France.
Home Padel start a new adventure
The indoor club with 12 pitches padel thinks big and wants to invest fully in leisure, as the center managers recently explained to us.
You can re-taste the joys of the club with the reopening of the terrace and the restaurant since June 7.
The 9th of June is the starting signal for Casa Padel Uno with its new infrastructures including these famous new grounds with orange carpets. Guaranteed effect!
Why Casa Padel Uno? Because soon a second Casa Padel will see the day, we will tell you about it shortly.
Surprises
Home Padel Uno therefore, and his team, will welcome you tomorrow in a warm, dynamic and innovative setting. Your center will have great surprises and prospects in store for you for this year 2021.
Indeed, you will see life in red since the club formalizes its partnership with one of the benchmark brands in the padel : Wilson.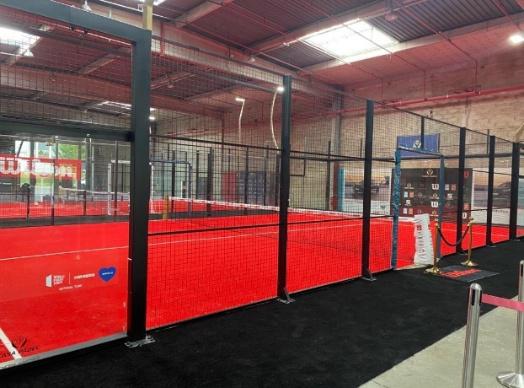 You will have the opportunity to discover the new Proshop and all the Wilson equipment in perfect harmony with the future development ambitions of the club.
Below, preview photos of the exterior inside but. As the team reminds us, the watchword remains everyone's safety, above all, and compliance with current health standards.
To do this, Casa terminals Padel hydroalcoholic gels were installed. The other novelty is the large terrace and lounge area conducive to meetings and good food outdoors.
You will also have the opportunity to discover the new menu and team of your restaurant Casa Padel which will revive your taste buds only with fresh and seasonal products.
The calendar
A very caliente month of June is planned in the center of Paris:
P100 Tournament Day Friday June 18, 2021
P250 Wilson Master Tour Tournament June 19, 2021
Ola Party on June 25: internal tournament with friends
P100 on June 26
Team Padel Magazine tries to offer you since 2013 the best of padel, but also surveys, analyzes to try to understand the world of padel. From the game to the politics of our sport, Padel Magazine is at your service.