It's official: StarVie announced via a press release the contract extension between the Spanish brand and Cecilia Reiter.
Indeed, on March 31, the Argentine player, former world number 1, wanted to demonstrate her confidence in Starvie by continuing the adventure with her.
A relationship of trust between the player and the brand
"I arrived at StarVie in 2011 and being linked with the brand for another year makes me very happy.
For me they are like my family and I hope to be able to continue the adventure with them until the day I decide to retire.
And even if I stop competing I will still be connected with StarVie in any way. so that I can continue to bring them all my experience and thus allow them to improve day by day day as they have already done for several years"He comments Cecilia.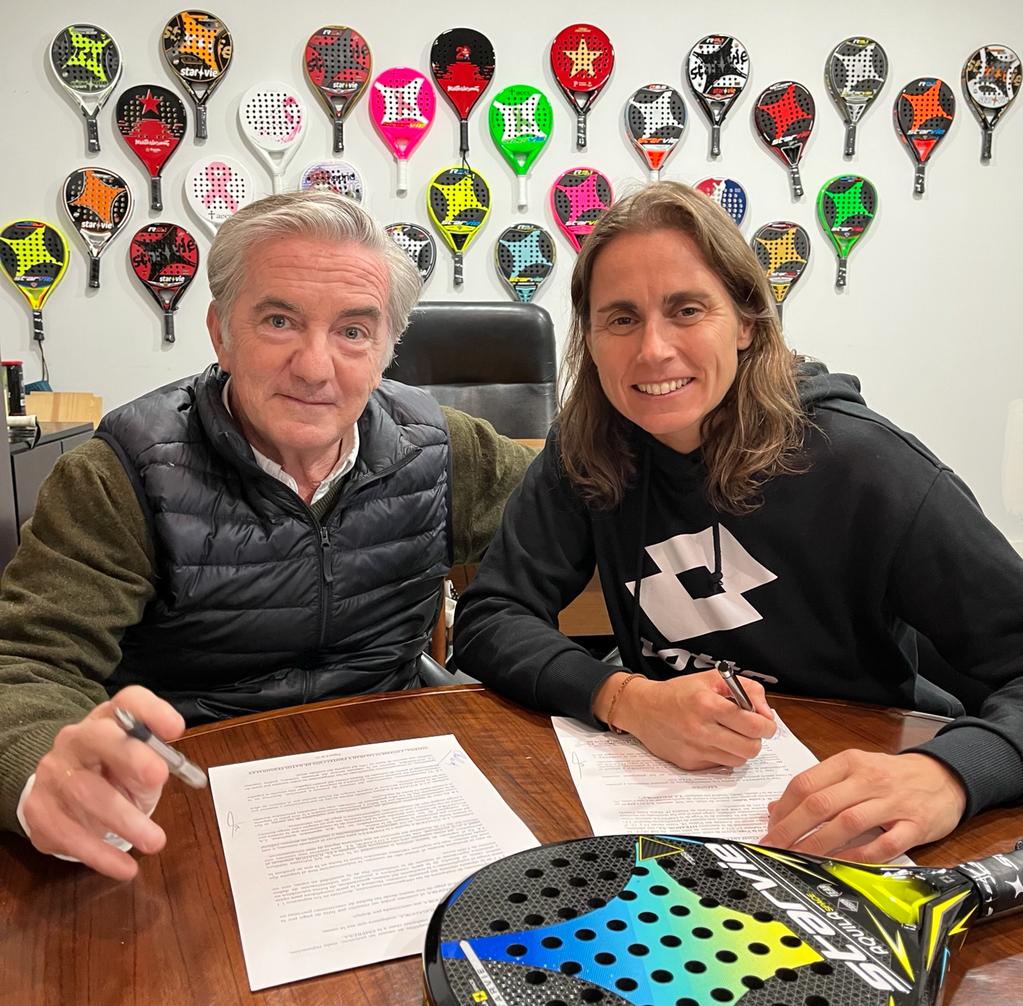 Jorge Gomez de la Vega, Managing Director of StarVie confided in this extension: "It is an honor for us that Cecilia collaborates one more year with the brand. She is an example of professionalism and self-transcendence. She has become over time an indisputable member of the team and we hope that this relationship will continue for a few more years.".
A successful career
If currently the Argentine player occupies the 34th place in the WPT ranking, it should be remembered that she was 4 years in the first place in the world.
Argentina has won 24 international tournaments and in 2004 and 2006 was crowned world champion with Argentina.
If the 20×10 is her favorite place, it seems that the player also excels at the microphone of the WPT since she officiates as a consultant during matches in English for the Movistar channel. She brings all her expertise and analysis to the game.
Associated with the Julia Polo, she will face this Wednesday morning Alix Collombon and Jessica Castello in the 1/16th round of the WPT Alicante Open.

Fan of padel and of Spanish origin, the padel runs through my veins. Very happy to share with you my passion through the world reference of padel : Padel Magazine.