We know it padel is a sport that attracts celebrities and sportsmen and especially footballers. It's Miroslav Klose's turn to get started!
After David Beckham, Didier Deschamps, Francesco Totti, Patrick Kluivert etc., it is the turn of another former star of the round ball to take to the padel.
As we could see on an Instagram story of Dario Marcolin, the coach of Catania and the former goalscorer of the Mannschaft made a small padel together. It must be said that the Italian is a real enthusiast, who in particular has already had the privilege of sharing the track with Bela.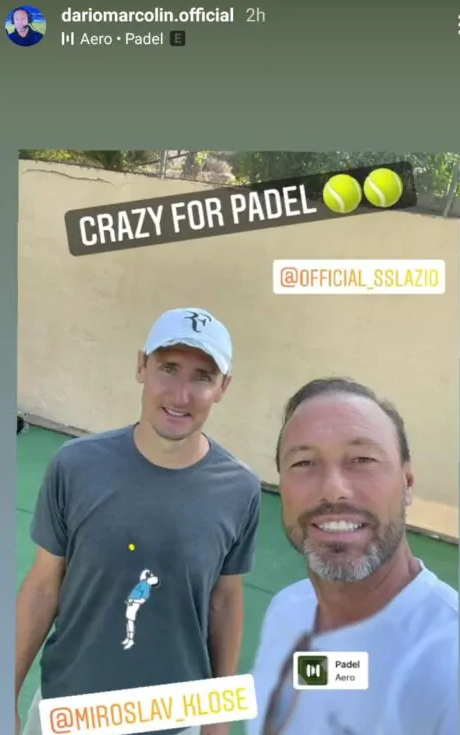 Klose, who adds 121 fans on Instagram, offers a new nice publicity stunt to our sport!

Team Padel Magazine tries to offer you since 2013 the best of padel, but also surveys, analyzes to try to understand the world of padel. From the game to the politics of our sport, Padel Magazine is at your service.