The Spanish Championships, which are being played this weekend in Madrid, will welcome many players, including stars of the WPT, who for some start in preprevia.
More than 200 pairs distributed in 3 clubs
The Spanish Championships of padel in pairs, which start this Sunday 22 November in Madrid, do not take place at all like what we can see in France. With us, the pairs first go through departmental phases, then regional phases before reaching the final phases, which take place over a weekend.
In Spain, all the regions are mixed up from the start, and everyone gets together for a week of padel very high level! With 162 pairs entered in boys et 56 in girls, there are many matches that will have to be organized. It is therefore necessary not less than 3 clubs to welcome everyone!
€ 60 in funding!
€ 30.000 for men and € 30.000 for women, enough to attract good people! Many top players in World Padel Tour responded present, with in particular among the girls, Ariana Sanchez and Alejandra Salazar, Marta Marrero and Marta Ortega, Gemma Triay and Lucia Sainz, the twins Alayeto, Josemaria / Gonzalez, Amatriain / Llaguno, in short, all the best !
The different regulations in Spain allow players of foreign nationality but who have a resident card in Spain to participate. Thus, we will find several Argentines among the gentlemen, Sanyo Gutierrez, Franco Stupaczuk, Juan Tello, Maxi Sanchez and Miguel Lamperti in the lead.
A somewhat vague ranking system
If among the ladies, the 6 best pairs of the World Padel Tour are all seeded in the main draw, for men the way of assigning places is a bit special. So, Juan Tello, associated with "retired" Gaby Reca for the occasion, starts in the first round of the preprevia ! Their first match is scheduled for 09:00 am Sunday morning, so if Chingotto / Tello are in the final of the Las Rozas Open, the Tello / Reca pair will have to forfeit…
Even more surprising, Miguel Lamperti / Miguel Yanguas and Javi Martinez / Godo Diaz, players who usually compete for the tables of the World Padel Tour are also found in preprevia! Juani Mieres and Alvaro Cepero, or Martin Di Nenno / Restivo start in Previa, so they will play on Tuesday.
Beside that, WPT preprevia players like Diego Gil and Francisco Jurado find themselves straight away in the final table...
Lots of spectacle in prospect
Thus we find ourselves entering the main draw by a match between Alex Ruiz / Pablo Lijo facing Juan Martin Diaz / Paquito NavarroIncluding the winner will face Stupaczuk / Gutierrez on the next round! Unreal!
Despite this rather improbable picture, we should still enjoy the Spanish championships, with a level almost worthy of the Open du World Padel Tour. other prominent pairs that the 3 aforementioned will also be present: Botello / Ruiz, Allemandi / Gonzalez, Nieto / Rico, Coello / Ramirez, Alba / Gil… but also more exotic associations, such as Galan / Belluati or Maxi Sanchez / Cristian Gutierrez!
In the girls too, all the best are present and we should have a blast! Remember that matches will be broadcast in streaming, and some even on the Movistar channel ! Immediately after the Las Rozas Open, we will embark on a very good week of padel !
For those who would like to take a look at all the paintings, it is this way.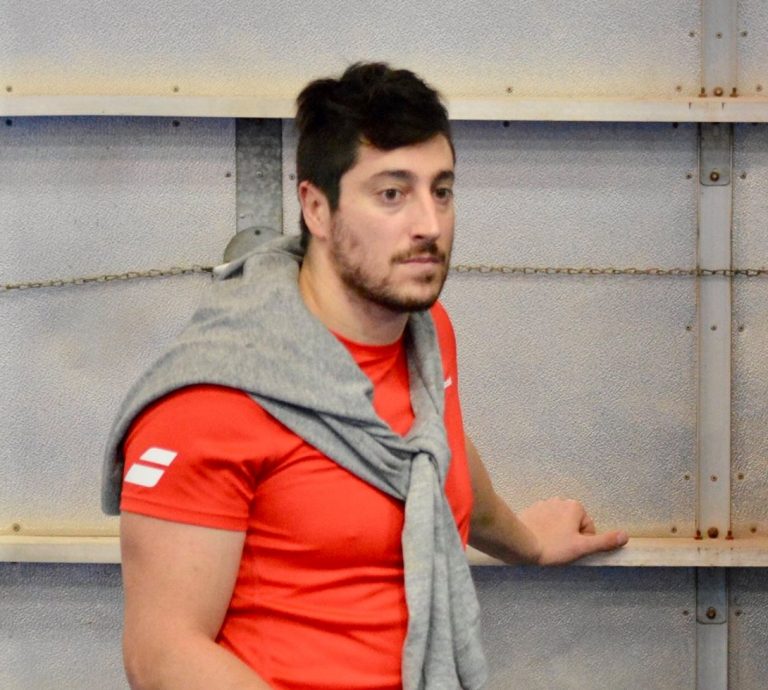 Xan is a fan of padel. But also rugby! And his posts are just as punchy. Physical trainer of several padel, he unearths atypical posts or deals with topical subjects. It also gives you some tips to develop your physique for the padel. Clearly, he imposes his offensive style as on the field of padel !