Alix Collombon and Nicole Traviesa bowed 7 / 6 7 / 5 in the round of XNUMX of the Estrella Damm Barcelona Master of World Padel Tour facing Llaguno / Amatriain.
A defeat obviously full of hope for Alix and Nicole against one of the best pairs in the world, seeded number 6, players accustomed to major meetings of the World Padel Tour.
But a result of which Alix Collombon, as a competitor that she is, cannot be satisfied : "The objective was not to achieve the best possible result, it was to win!"
And given the appearance of the match, the Franco-Spanish pair were right to believe it. Leading 4/2 40/0 in the first set on their serve, Collombon / Traviesa end up getting broken at the punto de oro. Missed opportunities that revive the Spaniards who end up winning the first set in a tie-break hanging there again (7 points to 5).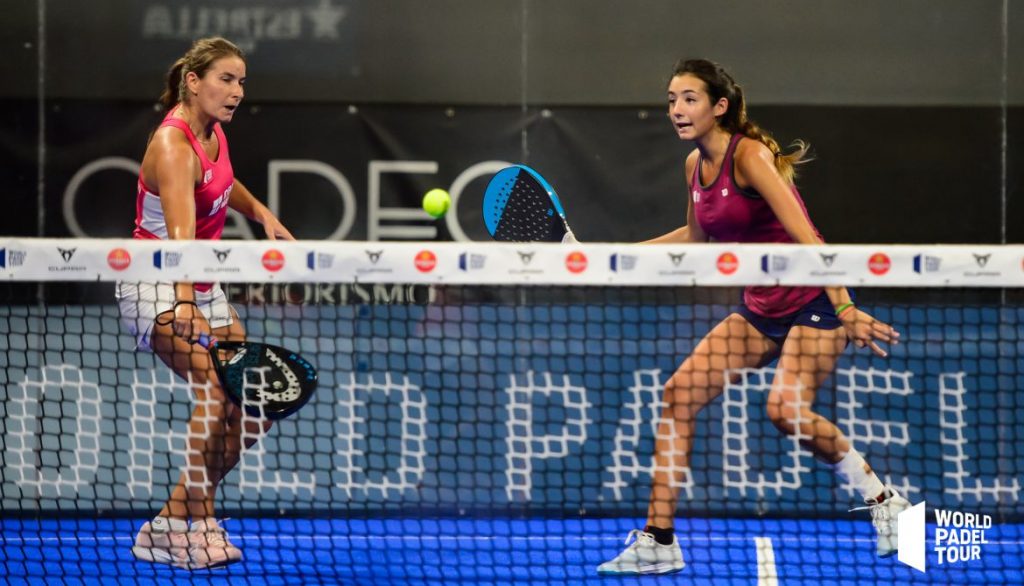 Nicole and Alix had also the station wagon in the pocket in the second, but the few points that could have rocked the meeting capsized on the other side: "In front of these pairs, we miss being killers on all the opportunities that we have. We still had a very good match, with a lot of positive, we are always closer each time, we will continue to work in this direction!" says Alix.
Same story on the side of the coach of the France team, Robin Haziza, present to see the players: "Alix and Nicole played a really good game. A little tension and deconcentration at key moments turns the game over to the side of the more experienced pair. On a slow pitch, faced with players who work well but do not hurt very much either, it would sometimes have taken a little more imagination, fantasy. We will remember that the game as a whole was of a very high level, which bodes well for the future! "