Of course present in the stands of the Palais des Sports in Toulouse to support Benjamin, Alain Tison tells us what kind of father he is and was for his son. He confides before his son's first round at the Human Padel Open.
"When Benjamin left for Spain, he was not very young. He would have had the opportunity to do so in tennis, but being quite a homebody, he did not. When he decided to go to Barcelona for the padel, we supported him in his project.
I am a father who is always quite hard on him. Once he played in the European Championship final against Italy 3 or 4 years ago. He was coming back from injury, they had a very bad game and lost. His mother then encouraged me to go and console him, but I told him, "If I'm going to console him, he won't believe me." I did not console him, although I was the first to be sad. But that's how it is and we understand each other. He knows that I am behind him, that he can always count on his parents. With a mother who is more compassionate and a father who sometimes wants to kick his ass.
Help him grow
"Generally, I give him my opinion on the technical part, everything that is outside the padel. For example, I encouraged him to do some mental preparation, he started doing it very late. I told him to warm up because he never did, same for stretching, so I told him "stretch". It is therefore rather on the sidelines because for all that is padel pure, I do not have the level to advise him. The idea is for him to become more pro, which he did late. the padel playing in pairs, the presence of friends and partners helped him grow. The advantage compared to tennis is that we share things more.
"I almost insulted the referee"
"During the matches, I am quite nervous. In tennis, I stood two courts away from where he was playing, but despite everything, he heard when I made a remark. So I control myself to show no signs. Once, on a match point in padel, they win the point, but the referee announces a net foul. But I was already on the field and I almost insulted the referee that day. I try to take a step back and be a little less crazy.
And then they unfortunately lost this match. And instead of being positive by saying "it's good to have had a match point", I told them "You missed an opportunity, you should have won". Sometimes I'm too harsh! "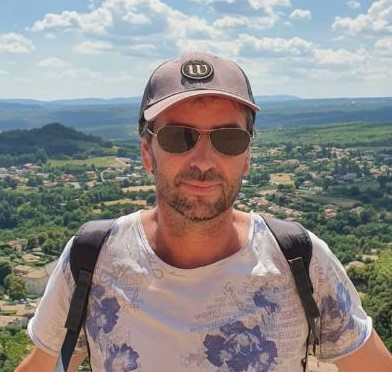 After 40 years of tennis, Jérôme falls into the pot of padel in 2018. Since then, he thinks about it every morning while shaving… but never shaves pala in hand! Journalist in Alsace, he has no other ambition than to share his passion with you, whether you speak French, Italian, Spanish or English.