Exclusively, Padel Magazine obtained the press release WAPITO, the new association of organizers. Discover the press release of the new association chaired by V. Laureyssens, assisted by Lisandro Borges.
"EXECUTIVE SUMMARY
WORLD ASSOCIATION OF INTERNATIONAL TOURNAMENT ORGANIZERS PADEL : WAPITO
We are proud to officially announce this new global association.
Objectives:
Gather and mobilize the best promoters/organizers of international tournaments of padel in the world.
Create added value, synergies and economies of scale.
Obtain better and greater visibility and power.
Optimize and standardize brand and sponsorship contracts.
Create data, key performance indicators and key learnings.
Centralize certain negotiations.
Coordinate and harmonize the prices of our tickets, VIPs, sponsorship packages, public aid, etc.
Represent our interests and defend our members.
Obtain visibility and power among the players of padel professionals.
Strengthen and build our cities/tournament dates.
Defend our share of TV rights.

Concretely, examples or ideas:
Group purchases to share hardware or software to save money and get better prices.
Centralize negotiations with brands and achieve harmony in sponsorship packages based on the number of visitors, VIPs, TVs, etc.
Implement key performance indicators in a centralized model from experienced promoters and to help new ones.
Implement key success factors in a centralized model by successful promoters.
Help to obtain public aid.
Help find sponsors from local or global promoters.
Central negotiations for materials, software, teams,…
Central negotiations for hotels, airlines, services, applications,… (hotel chains, …).
Collaborate with federations: international and local.
Get the best media deals.
Share sponsorship, exhibitors, VIPs, …packages, presentation, layout,…
Centralize graphics and production with experienced people and the best production costs.
Create a magazine padel printed and online by country, based on a common base and add local topics.
Obtain recognition from players, circuits, industries, brands, cities, authorities, governments, ministers, media, social media influencers,…

Members already confirmed:
Brussels Padel Open-Belgium
Summer Padel Gala /Knokke-Belgium
Buenos Aires Master - Argentina
Europa against America- Bastad/ Sweden
Mexico Open - Mexico
Acapulco Exhibition - Mexico
danish Padel Open- Denmark
finnish Padel Open - Finland
Proposals for new members:
-Amsterdam Padel Open Holland
-Ledap Padel open- Malmo Sweden
Stockholm Padel Open-Sweden
-Human Padel open- France
-Austrian Padel open- Austria
-Yumi Padel USA Open
-Middle East Padel Master - Middle East
Internal organization :
President and Founder:
V. Laureyssens - Brussels Padel Open/WPT+ Padel Summer Gala Knokke/ WPT- Belgium: +32.475.47.47.02, vla@worldpadelagency.com
Vice-president:
L. Borges- Master Buenos Aires/WPT+ Europa vs America- Argentina
We will meet once a month by videoconference for 1 minutes: 90st Saturday of the month at 1:17 p.m.
We will meet physically once a year in all the tournaments in the world: the 1st will be in Brussels from May 1 to 3 during the Brussels Padel Open/WPT: Saturday 7/5 at 16 p.m. at Tour&Taxis, Brussels.
Goods.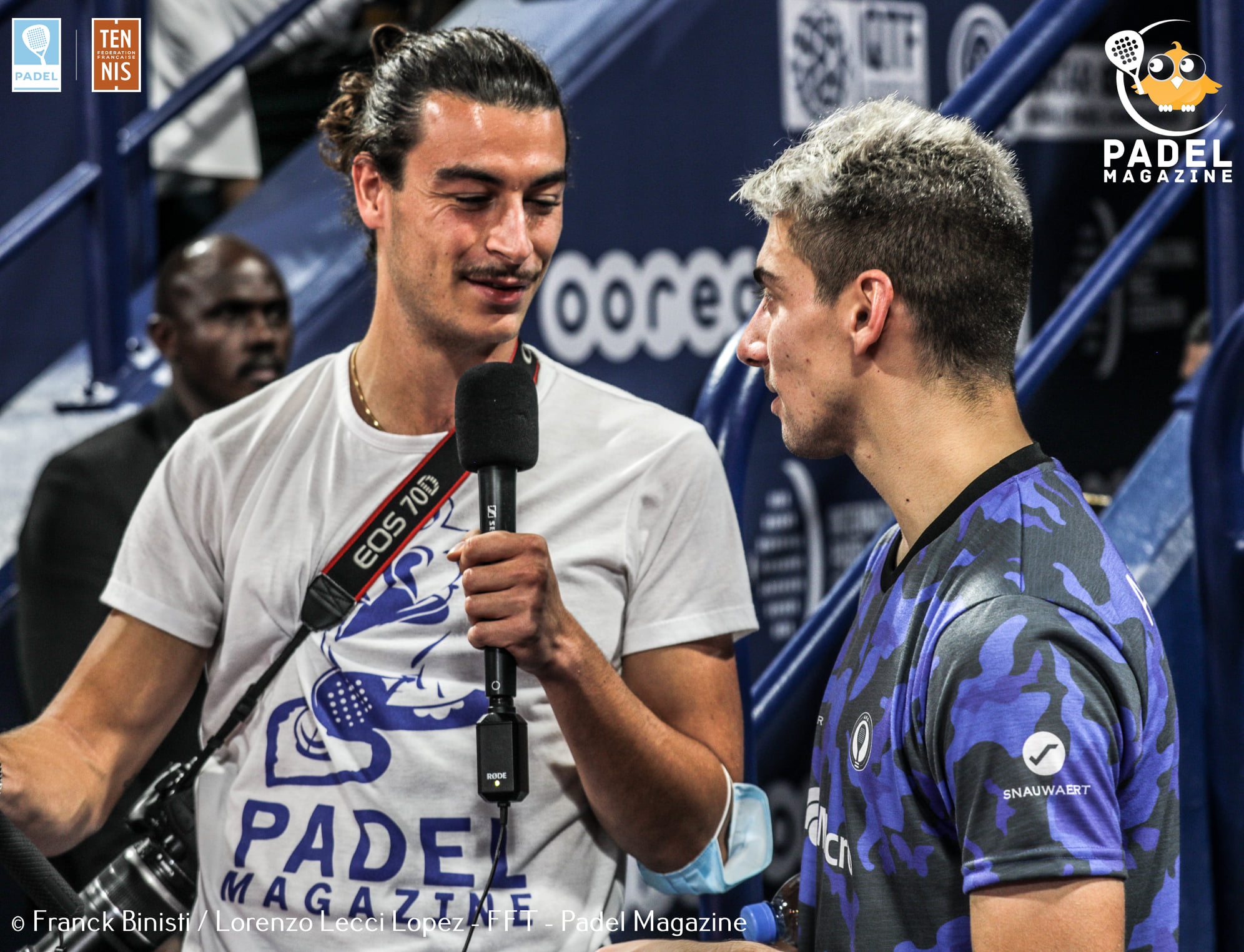 From his names, we can guess his Spanish and Italian origins. Lorenzo is a multilingual passionate about sports: journalism by vocation and events by worship are his two legs. He is the international gentleman of Padel Magazine. You will often see it on the various international competitions, but also on the major French events. @eyeofpadel on Instagram to see his best photos of padel !