The Italian pair Simone Cremona-Daniele Cattaneo will start their WPT tournament in Madrid against the Spaniards Jaime Muñoz-Javier García. On this occasion, Cremona gave his impressions to the Corriere dello Sport.
Perilous draw
The draw was not particularly lenient for the Cremona-Cattaneo pair. For the first qualifying round, the only transalpine pair present on the WPT will be confronted with a duo which has the wind in its sails: "Last week, Muñoz and García (113th and 114th world) won the Fip Rise from Rome. But our feelings are positive, I can't wait to start and compete with players who are still among the top 100 in the world ".
The objective of Cremona (184th world) is therefore togain experience and climb the rankings. This first lap constitutes for him an excellent trial gallop against a complementary pair: "I have never met them, but I have seen them play and I watch their games very carefully to study them. They are a very solid pair ".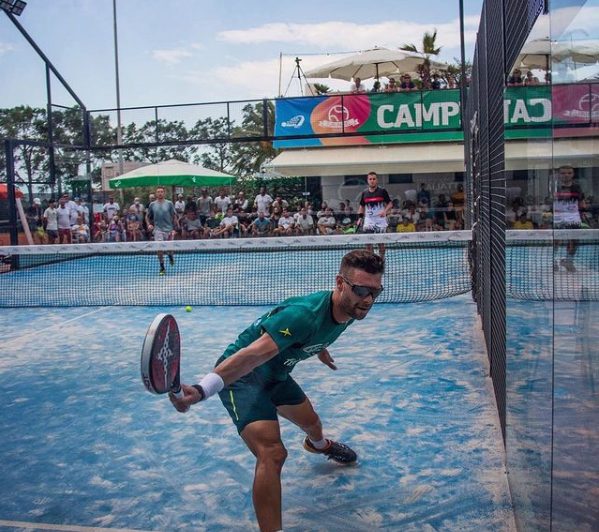 Ambition crescendo
Italian Champion in 2017 and 2018 with Daniel Cattaneo, Cremona has been evolving since two seasons on the major circuit with his favorite pair : "My intention is to try to play some stages together and see a bit of how we are and how we are on the WPT circuit. I would like to compete in many stages this year with Danny ".
After Madrid and before going to Alicante for the second WPT tournament of the year, he will be associated with Marcelo Capitani for the Naples Open. A good opportunity to assess with this player with a colossal experience the progress made during the preparation and after the Madrid stage. This 2021 season will therefore be crucial and the player has high hopes: "Today the Italian level has improved a lot and I believe that with Cattaneo we could have our say and who knows maybe come home with a very important result".