The 5rd edition of Cupra Padel-Point Tour taking place in La Rochelle ended this Sunday, June 12. The opportunity for us to come back in detail to this magnificent stage of the biggest amateur circuit in padel in France.
A new match format
Although this 5th stage was a success, the task was relatively difficult for this La Rochelle edition: we had to do as well, or even better than in Saint-Étienne (which was the previous stage of the Tour). And once again, La Rochelle has responded.
If the success of an event was determined by the number of smiles raised, this stage in La Rochelle would have been considered as a reference in the event industry. Within the magnificent 4Padel of La Rochelle which is both indoor and outdoor, visitors and players came in large numbers to watch the matches and take part in the activities. On the competition side, we were treated to an interesting and unique format, which was rather well received by the players: a single set of 9 games (format imposed before the quarters, semis and finals which were played in 2 winning sets of 6 games).
" A celebration of padel "
From the Tombola, to the One Point Championship, through the entertainment for children and the exhibition match, everything has been perfectly put together so that we have this spirit "padel" and a good child who guarantees the success of a stage.
And precisely speaking of the exhibition match, it will have brought together a significant number of spectators who were able to witness exceptional points between Mélissa Martin, Amélie Détrivière, Thomas Vanbauce and JT Peyrou. But the spectators are not the only ones to have enjoyed the event. Amélie had notably declared that she saw this Cupra Padel-Point Tour "like a party padel" (in an interview which can be found: here), which pretty much sums up the very essence of this circuit and the appearance of this La Rochelle stage which will undoubtedly be remembered.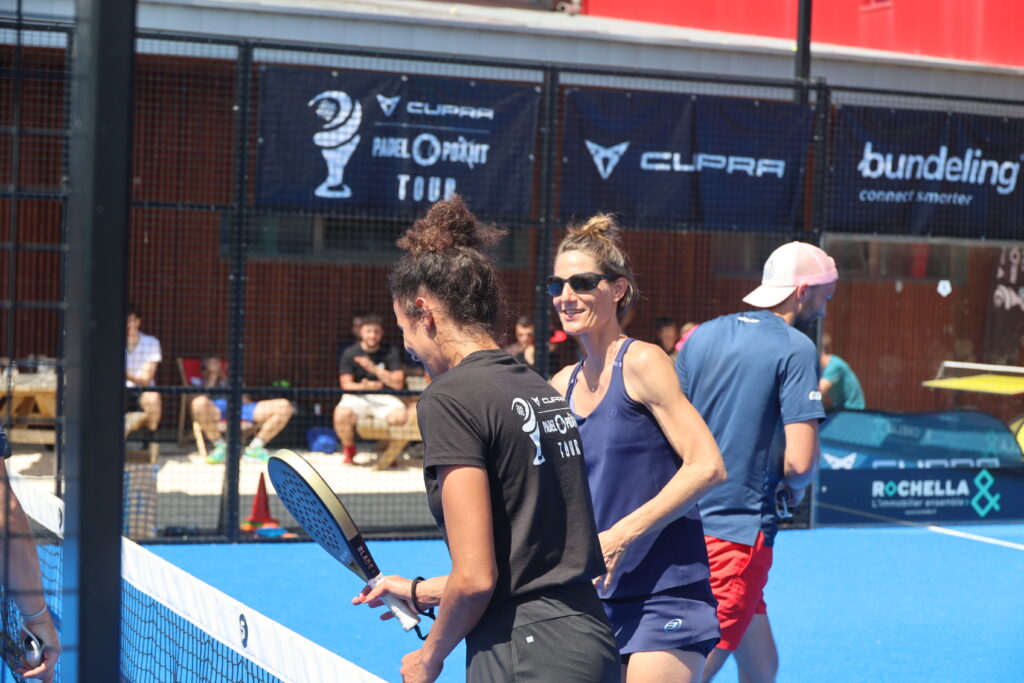 A break…then Bordeaux
The Cupra Padel-Point will take a well-deserved rest, before returning to the capital of the Gironde: Bordeaux. See you in 3 weeks for new adventures on the biggest amateur circuit in padel in France.

Passionate about football, I discovered the padel in 2019. Since then, it's been crazy love with this sport to the point of abandoning my favorite sport.