We've been talking to you a lot about it in the last few days. Padel Point and Cupra have launched this weekend at Casa Padel le Cupra Padel Point.
This new circuit, which aims to develop the padel amateur will drop off his suitcases in 11 major French clubs from April to September 2022.
After a successful stopover in Paris, it is in the marvelous pink city that local aficionados will meet on April 30 at the Toulouse Padel ahead Club to make the pala speak.
In the program :
4 categories of tournaments: P100 Ladies, P100 Gentlemen, P500 Ladies, P500 Gentlemen
Presence of professionals from padel, discussion with the players and the public
Pro Exhibition Matches
Welcome Pack for all players
Lots to win
On-site entertainment
To register, nothing could be simpler, just click just here
And if you're not from the region, don't panic, other dates are available all over France. Consult the agenda of this new circuit and feel free to participate. It promises to be boiling hot in the 20×10!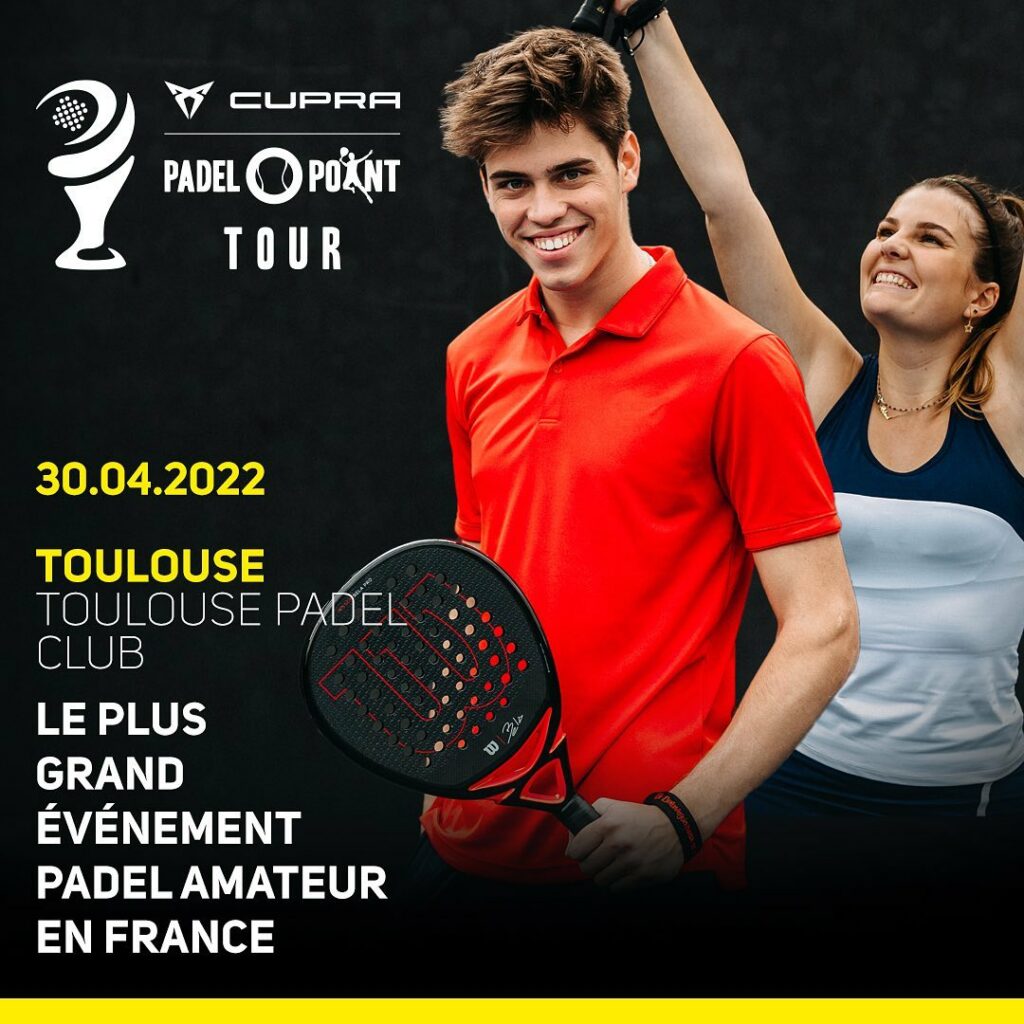 Fan of padel and of Spanish origin, the padel runs through my veins. Very happy to share with you my passion through the world reference of padel : Padel Magazine.