The Head Padel Open which took place at Fox's center on Sunday March 19 was interesting with 16 teams including two Belgian teams.
Victory of the Belgian pair DETLEF Peel / VERVAEKE Pascal on the local pair of Fox's Center MELMIES Antoine / PETIT Alexis on the score of 6 / 3 7 / 5.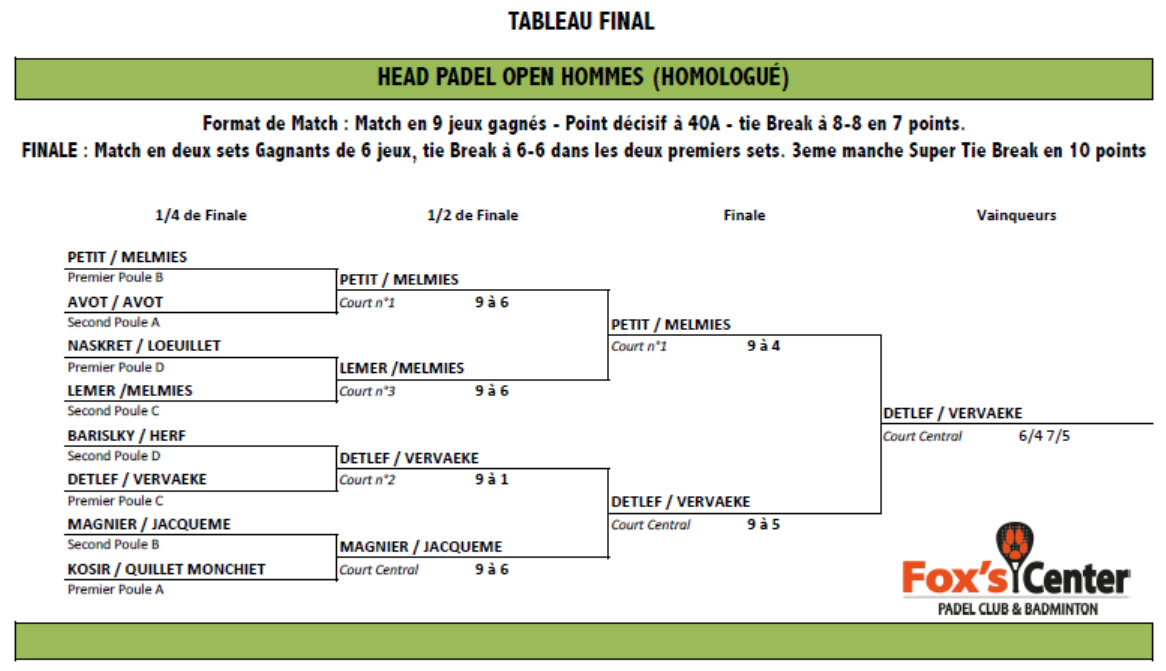 Qualifying round of the French championships, the 01 and 02 Avril.

Franck Binisti discovers the padel at the Pyramid Club in 2009 in the Paris region. Since then padel is part of his life. You often see him touring France by going to cover the big French paddle events.