The digitization of our environment has experienced a strong evolution after the episode of the various successive confinements.
Sports clubs and padel are no exception to the rule, and today it seems essential to them to digitize their activities in order to pursue their development and thus retain their members.
A promising partnership
Doinsport et Neop came together during this complicated period to pool their technologies in order to offer a complete solution to digitize the management of tennis and tennis clubs. padel.
For those who do not yet know these two companies, we have on the one hand Doinsport, a Marseille company which offers a management software co built in collaboration with more than 500 racquet sports clubs so that they can manage and control their activities with appropriate tools.
And on the other Neop, a company based in Limoges, creator ofa simple and efficient access control technology allowing access to the grounds or courts without human intervention using a reservation code or a QR code sent to the application Doinsport.
Doinsport services
Overall club management
Checkout system
Access management
Customer loyalty
Club app
Marketing tools

Neop services
Automatic opening of the field
Automation of lighting / heating
Dematerialized key
Optimization of your electricity consumption
Preservation of the history of your land
Make your users more autonomous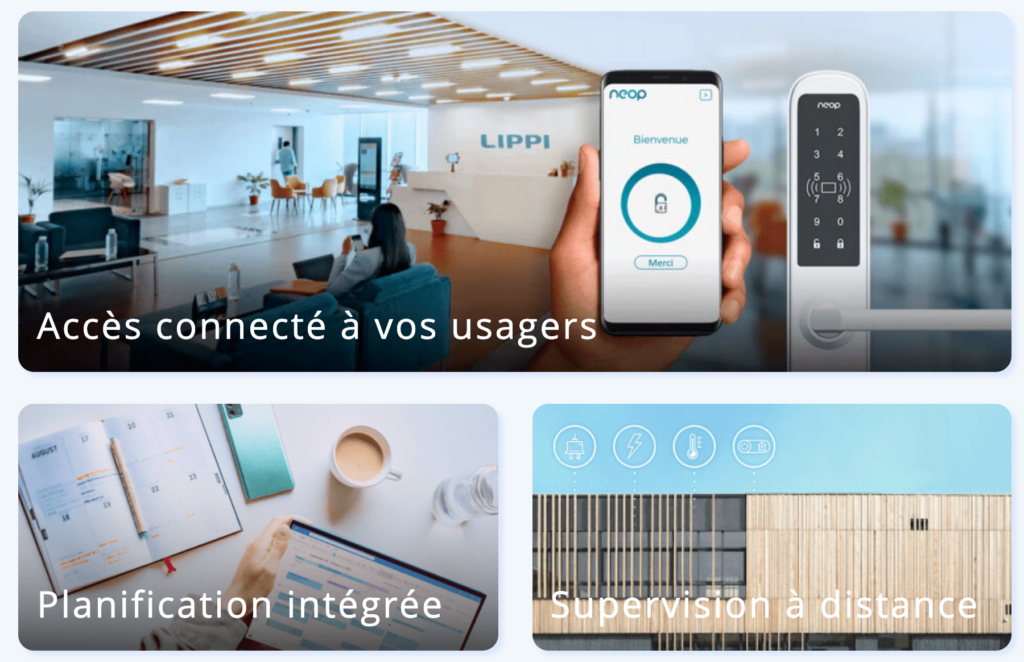 Now club presidents or sports complex directors can opt for the entire solution integrating services Doinsport and Neop.
A 360 ° solution already tested and which works well if we are to believe the President of the French Squash Federation, Julien muller, also director of TSB Jarville, a multi-snowshoe complex offering in particular padel.
A real step forward for all club directors!
Benjamin Laporte, business development manager Neop expresses himself on this partnership:
"We were looking to link up technologically with the most suitable solution on the market in order to offer a new offer to clubs. Doinsport, the leader in booking software has proven itself with clubs in padel and tennis. Our common vision of structuring the clubs meant that our rapprochement was quite natural I must say (laughs) ".
Anthony Durand, Marketing Director at Doinsport adds his comment:
"With Benjamin, we want to put an end to tennis clubs and padel who do not have the means to organize themselves easily. It is important to remember that clubs are like mini-businesses, they need the means to grow and become profitable. For this, complexes must adapt to new consumption methods, which we are offering through this new partnership ".
If you want to know more about sports complexes equipped with technology Doinsport, feel free to contact the sales team: contact@doinsport.com
The services offered will be numerous:
MANAGEMENT SOLUTION
Online reservation and multi-activity planning

Online payment

Online Shop

Standardized cash register bringing together all your activity (sports, restaurant bar, Proshop)

Automated invoicing and quotes

Communication tools

Court automation (lighting and short access - technology

NEOP

)
CUSTOMER APPLICATION
Connecting players (level, availability, geolocation)

Registration & payment for tournaments or club events

Monitoring of sports and extra-sports consumption

QR code for automated access to the courts

Reservation confirmation and reminder (sms, emails, notifications)

Ability to create or join a match anywhere and anytime

Possibility of instant discussion directly via the application

Push notifications based on game preferences

Invitation of friends or players on all social networks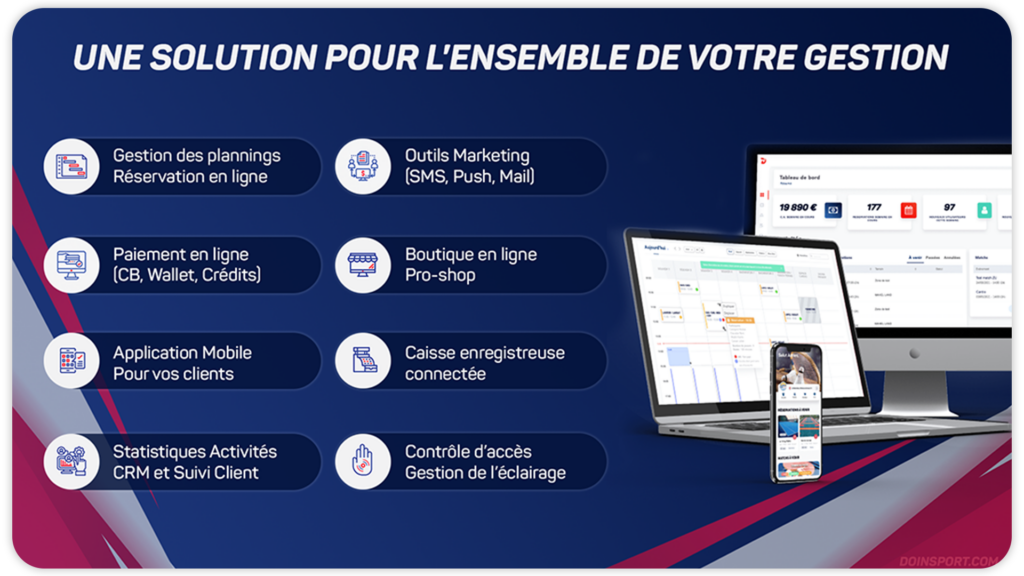 Team Padel Magazine tries to offer you since 2013 the best of padel, but also surveys, analyzes to try to understand the world of padel. From the game to the politics of our sport, Padel Magazine is at your service.