The tennis club La Baule currently offers padel only on a site: The Sporting. The Garden, the other tennis club remains for the moment without padel but for how long when " we can see the strong development of this sport at Sporting ».
Burno Lebrun, the Vice President of the Baule Tennis Club and Cédric Carité, the President of Padel Tennis Academy review their collaboration and padel adventure at Sporting, one of two municipal tennis centers in La Baule with the Garden.
Sporting uses Padel Academy
The local tennis teachers have followed a pedagogical training in padel teaching, supervised by the training organization "Padel Tennis Academy", which confirms its enormous dynamism in the accompaniment of padel clubs and tennis clubs integrating the padel tennis academy. paddle.
« The training provided by Cédric CARITE was a total success for our teachers and members who were delighted to benefit from a training camp with our recent champion of Europe "Tells us Bernard LEBRUN, vice-president of the club.
Bernard LEBRUN goes on to explain that with " Cédric's advice, the next step will be the launch of the educational structure as well as the organization of federal tournaments »
For more information about Padel Academy, click here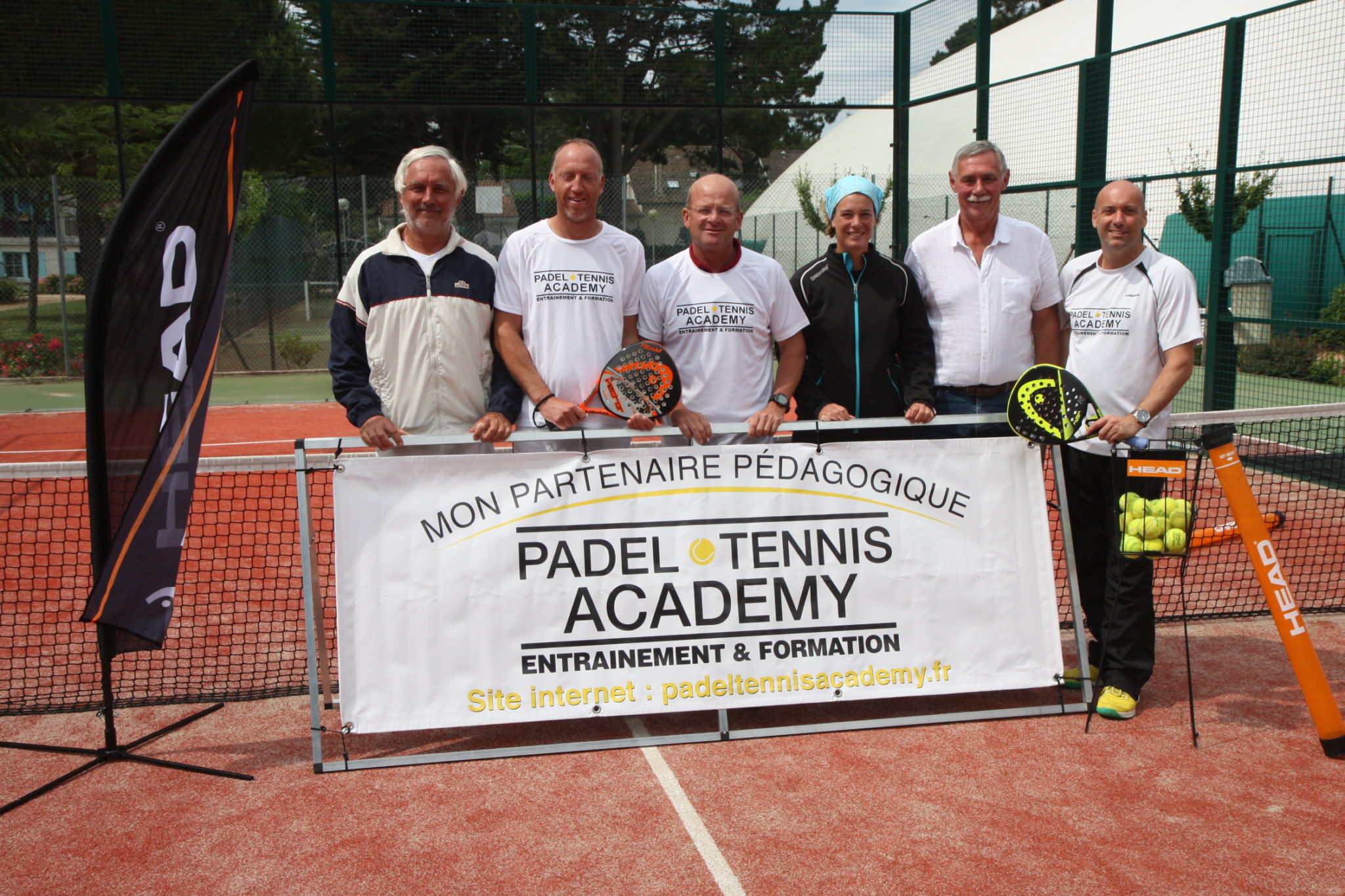 An implementation planned for 2017
The establishment of a padel center in La Baule, it's coming soon .... But "We'll have to wait a little longer "Tempers Bernard because" we must validate learning steps For the club.
"A beautiful first year »
Bernard LEBRUN aka Mr Padel, is very positive about the development of the padel in the tennis center. " The startup is very positive with an increase in attendance and an average daily rental of 7h per day over the last few months ».
"Growing demands"
« We have a partnership with a holiday club called "the club sun" which also allowed to discover the padel about a hundred people.
The tennis partnership has been extended to the padel partnership.
We have many other things coming together around the padel. "
"With 1 field we remain limited"
"To create a dynamic center, with vision and ambition, we need more than one piece of land. Today, we are clearly limited to propose competitions or more important events "
"Padel courses that make you want"
« Along with our work with Cédric Carité, we offered padel courses with 22 people on 5 days. It was really a success.
We feel a real emulation. These people who test us send them back most often. "
Perspectives.
"Goal put a second 1 padel horizon fielder 2017 semester with a padel school as early as September 2017.
We are about fifty bitten. At the passages, it does not stop. And a padel pitch is really not enough. Moreover, for this passion to be maintained and developed, there is no choice but to fight to develop this sport further in our club. "

Franck Binisti discovers the padel at the Pyramid Club in 2009 in the Paris region. Since then padel is part of his life. You often see him touring France by going to cover the big French paddle events.