Club management software Padel Doinsport is used in more than 150 complexes throughout French-speaking territory, thus becoming in 2020 the market leader far ahead of its competitors.
How Doinsport manages to work with 70% of the market Padel French?
DISCOVER DOINSPORT IN VIDEO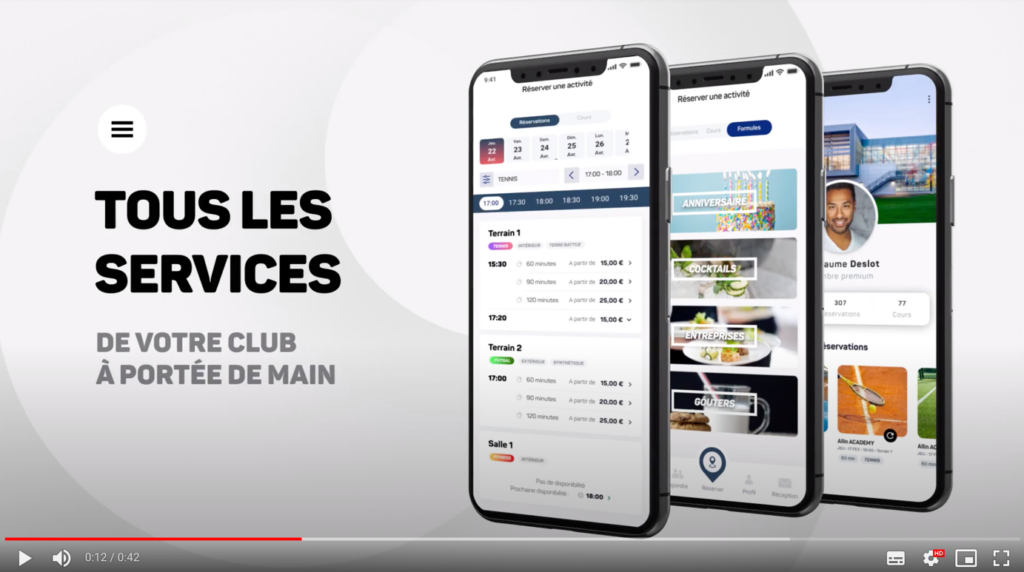 Because Marseille society has understood for a long time that the personalization of the club manager experience and of its players on the slopes was THE most important.
Doinsport, created in 2016, has a team of 30 people whose sole purpose is to perfect their digital solution in order to facilitate the work of resort managers. Padel and facilitate the practice of this sport via a simple and aesthetically well-made support.
Equipped in their teams, former professional racket sports players or former members of the French Tennis Federation, Doinsport lives from its passion for enthusiasts!
If we dwell on the management software landscape Padel, only Doinsport is able to offer such customization both in terms of development of applications only in terms of management rules for club managers.
"We are the shadow workers" says Karim Médini, now Technical Director at Doinsport after 10 years of coding at Airbus.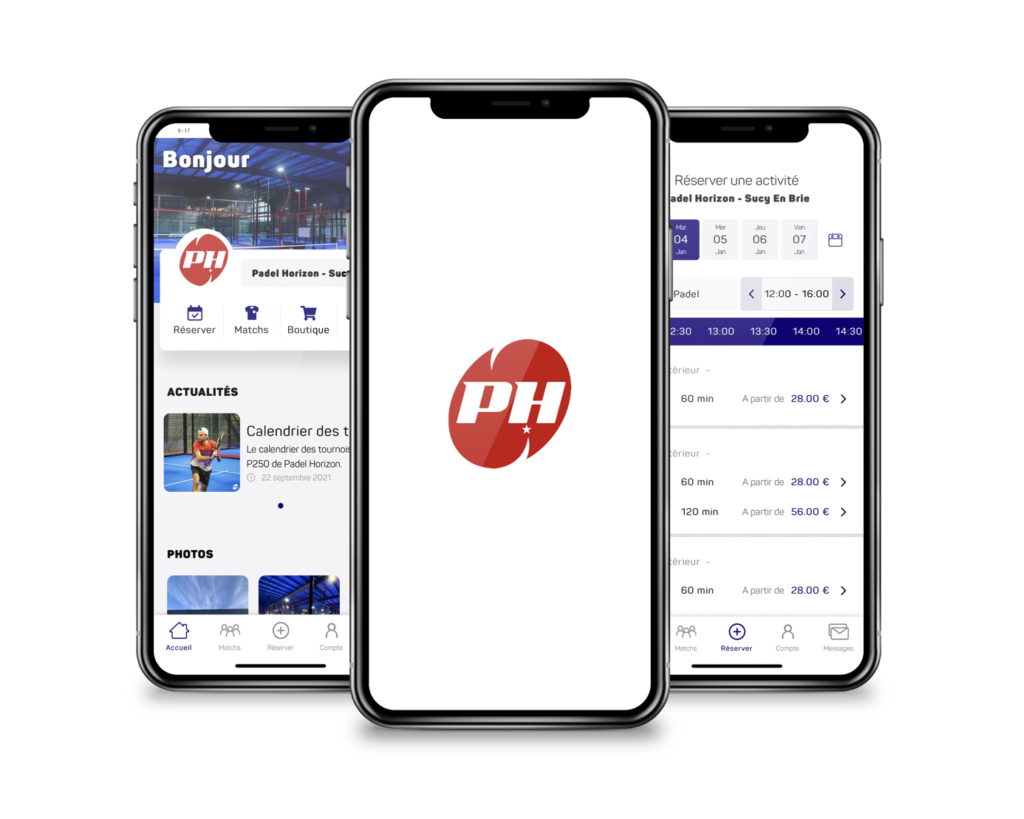 REFERENCE CLUBS
Big Padel, Padel horizon, Padel Shot, Spirit Padel or even All In Padel, if all these names speak to you, it is quite normal if you follow the Padel from close.
All these clubs have made the same observation on the effectiveness and ease of use of Doinsport solutions and have adopted them because of a significant difference with their former provider.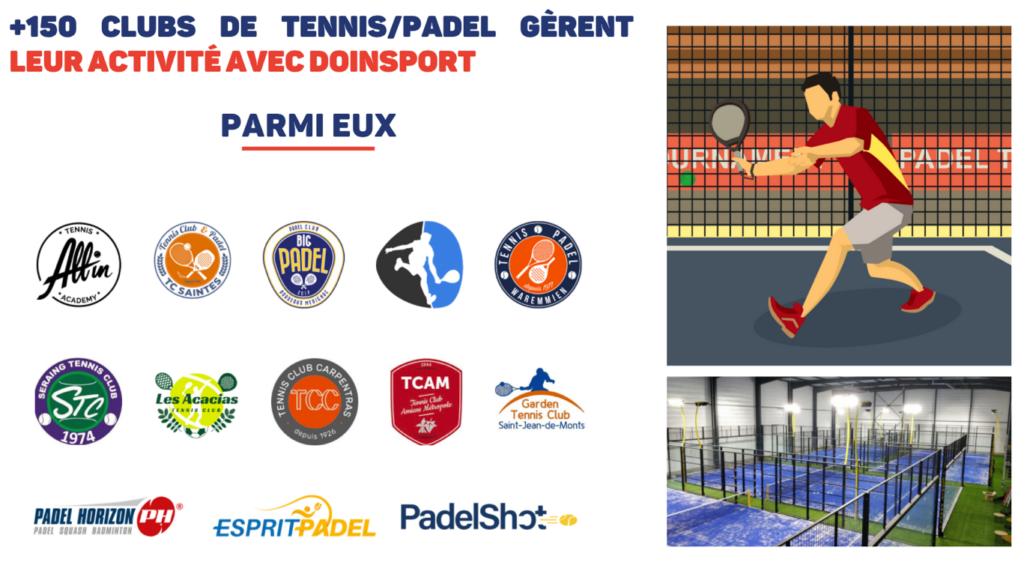 WHAT MAKES THE DIFFERENCE AT DOINSPORT
A fluid and easily usable interface, even for technophobes
A colourful, uncluttered home menu with simple and effective integration into your work tool (PC, Mac, tablet, smartphone)
The installation of your booking gateway on your website and your Facebook page (Doinsport exclusivity)
Migration of your data and support
DATA MIGRATION & CUSTOMER FOLLOW-UP
If you had a service provider before, know that Doinsport supports the migration of all your data. Indeed, it is always stressful to have to change software for this reason. Doinsport clearly accompanies its new users on this crucial part, another point very appreciated by the directors of centers of Padel.
You will find all the subscriptions, your specific schedules, your private lessons and all the financial part identically as if no change had been made.
Thanks to a dedicated account manager who knows your issues inside out, expert and force of proposal to help you in your management.
Doinsport is more than just software. Advice, expertise and highlighting of good practices that work in other centers are offered to complex managers in order to optimize and make the complex even more profitable.
With more than 150 clubs from Padel in the world to its credit, Doinsport has recognized expertise in its technological field and will provide you with the benefit of cutting-edge management experience focused on the profitability of your complex and the development of your customers' experience.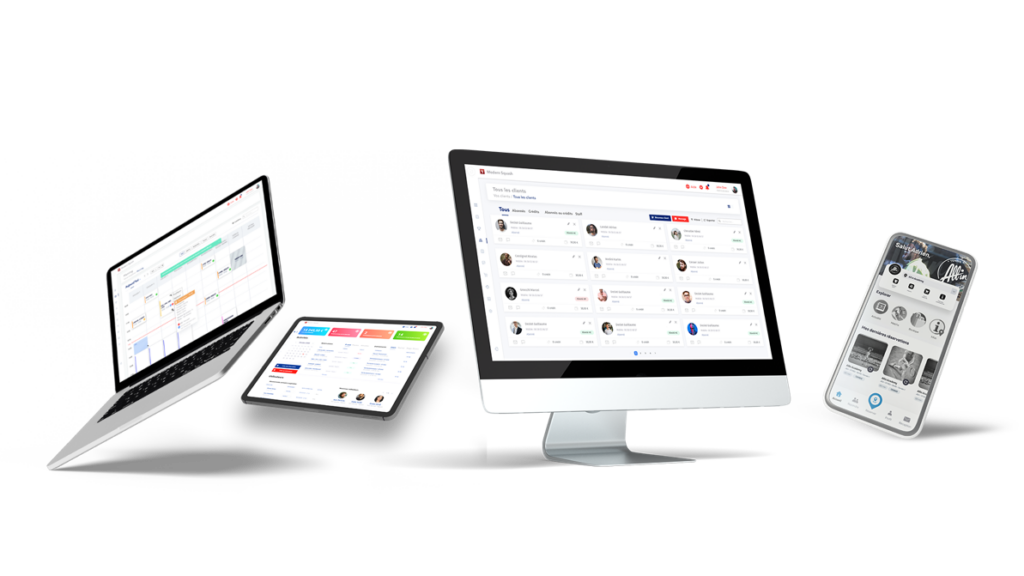 MAIN FEATURES:
Online booking and multi-activity planning (Site, APP, Facebook)
Online payment (possibility of deposit, CB imprint)
An online management tool accessible on PC, tablet and smartphone
Creation of a tailor-made application dedicated to the image of your club
An online store to retain your customers (subscriptions, articles Padel of the club)
A standardized cash register bringing together all your activity (sports, catering, bar, Proshop, stock management, birthday quotes, etc.)
CRM and qualified database
Automated invoicing and quotes (birthdays, CE, ancillary activities)
A customer manager dedicated to your complex whose mission will be to develop your community and ensure the proper functioning of your various tools
Connecting players in your community (level, availability, geolocation)
Tournament and event management
Loyalty of your players (membership cards, management of subscriptions and credits)
Communication tools: send your own notifications on your APP!
Key benefits for your players:
Reserve your land in less than 8 seconds
Reservation confirmation and reminder (sms, emails, notifications)
Connecting players with the same game preferences
The ability to create or join a match anywhere, anytime
Find players in the club database or as a friend on the APP
Integrated chat in all created games
Automated push notifications based on game preferences
The invitation of friends or players on all social networks (exclusive Doinsport)
Possibility to pay for your reservation online (deposit or prepayment)
Facilitates the organization and participation in tournaments
MORE THAN JUST SOFTWARE
Creation of a website
Consulting for project Padel
Partner recommendation
Organization of networking events Padel
VIDEO TESTIMONY: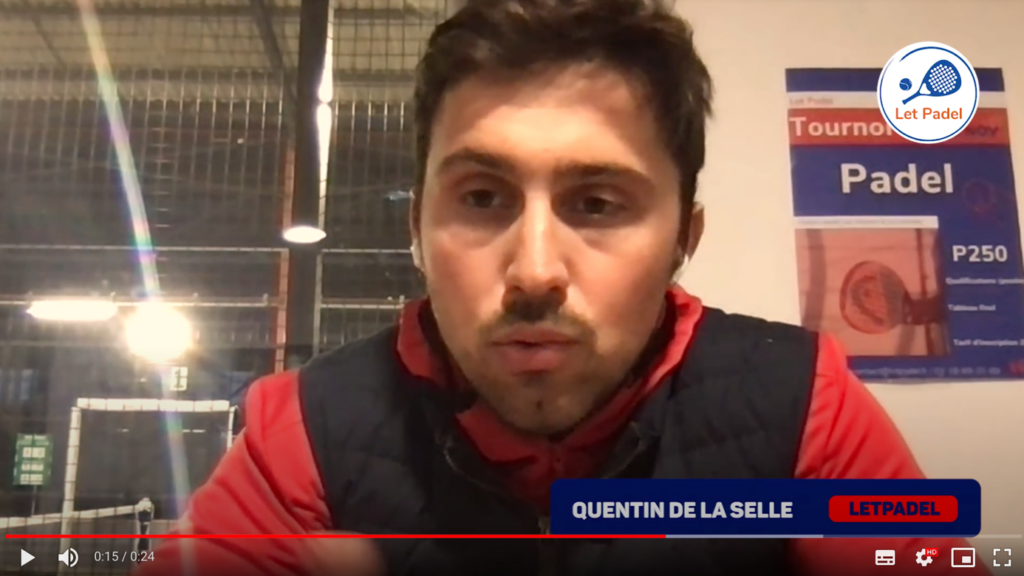 People to contact at Doinsport:

Franck Binisti discovers the padel at the Club des Pyramides in 2009 in the Paris region. Since padel is part of his life. You often see him touring France going to cover the major events of padel French.