Benjamin Tison is on cloud nine. The Frenchman qualifies for a new draw with Teo Zapata. He goes to the microphone Padel Magazine as soon as he leaves the court.
A first eighth?
Lorenzo Lecci Lopez: Sixth table this season! It's incredible what you're doing with Teo.
Benjamin Tison :"It's clear. This happens after a period when we were a little worse, even if each time we lost against very good players. We are now the top seed of previas and we have to assume. We had two very good matches today. I touched the ball a little less but I knew how to be good when I touched it. Teo played very well."
"I said my goal was to get an eighth, and I hope it will be in this tournament not far from home with my little Lorenzo who is at home!"
I like the game!
Lorenzo Lecci Lopez: You say you didn't hit the ball too much, I think that in the second they put you in the fridge!
Benjamin Tison :"Yes yes, I was a bit in the fridge. I did my grid very well, and basically I came out well. I made a lot of winners without making a lot of unforced errors. I am very happy today."
Lorenzo Lecci Lopez: This season you have become a key player in previa because you are able to turn this kind of match in your favor.
Benjamin Tison "It's nice, I don't know if it's that bad, but I'm having a very good season. The best without a doubt, and it's hard to tell. I am very demanding with myself. I groan, but I'm doing my sixth painting, it's just exceptional.
Lorenzo Lecci Lopez: Tomorrow on the central track in the third rotation of 9:30 am against Lijo / Ruiz. It's affordable, isn't it?
Benjamin Tison :"Ruiz or Lijo on the right… Whatever happens it's a game I like on the central track!"
To see more from the Frenchman, watch the interview conducted in Rome.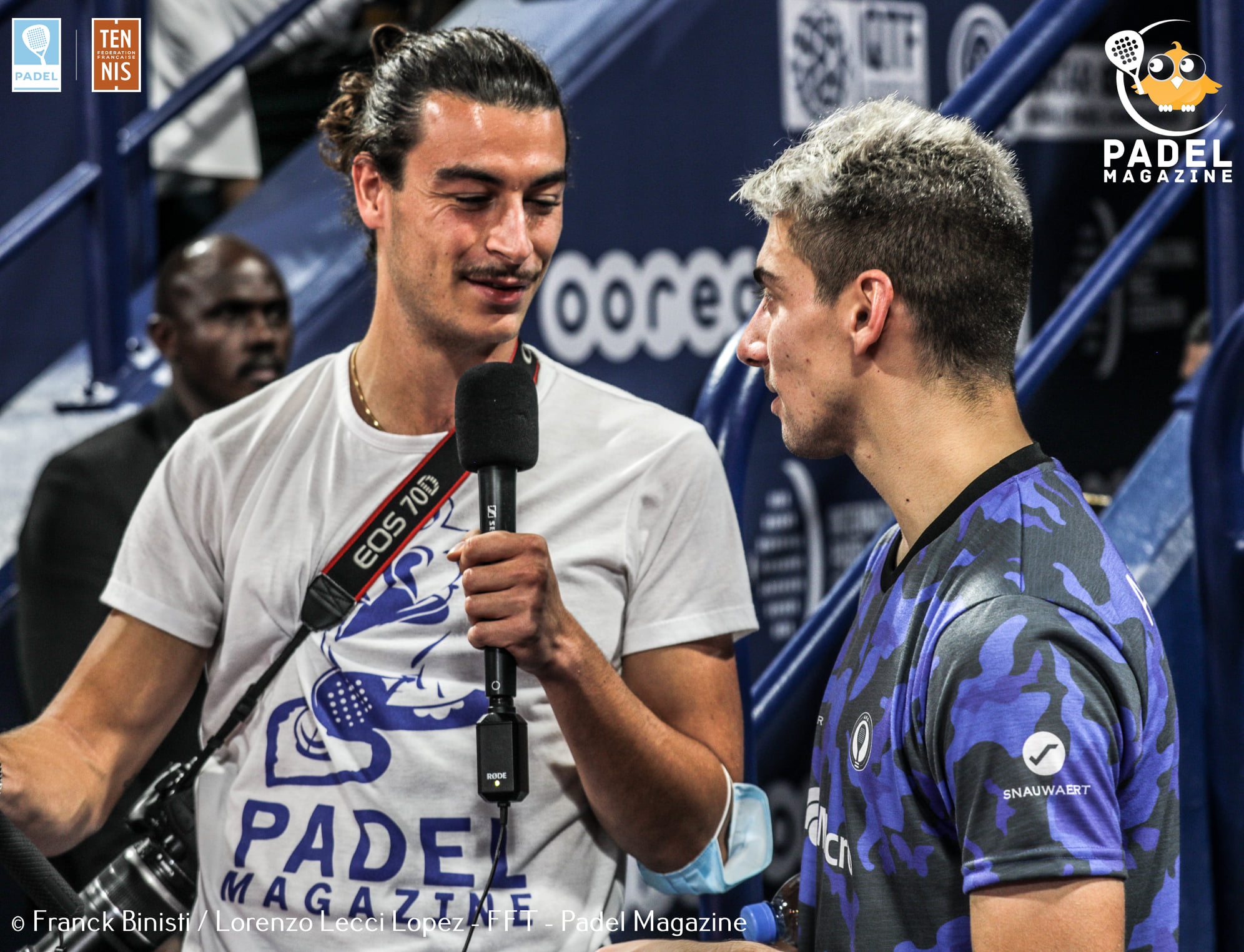 From his names, we can guess his Spanish and Italian origins. Lorenzo is a multilingual passionate about sports: journalism by vocation and events by worship are his two legs. He is the international gentleman of Padel Magazine. You will often see it on the various international competitions, but also on the major French events. @eyeofpadel on Instagram to see his best photos of padel !