The racket padel ENEBE Spitfire 2016 allows the new ENEBE collection to present an almost perfect racket on all levels.
If this racket is considered an attacking racket, we can only note that it is actually relatively versatile.
With a sieve whose shape is "teardrop" for a weight of approximately 365 gr. The racquet is rather light and allows despite its nervousness to remain very controllable.
This racket is for demanding and above-average players. However intermediate level players will be very surprised with its maneuverability and potential.
Matias Nicoletti who uses the Aerox instead could eventually play with the Spitfire.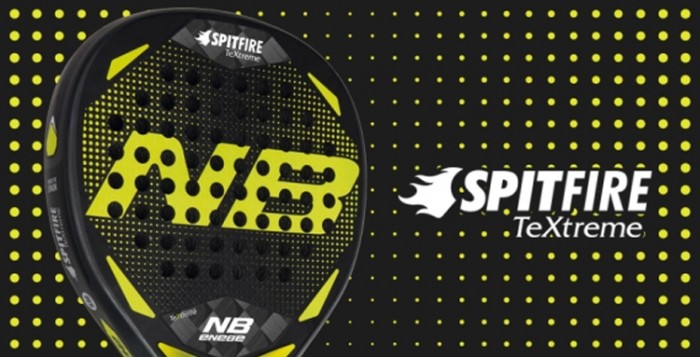 The racket padel uses Black EVA HR3 eraser
This racket was built in full carbon. Even the handle is carbon.
Characteristics
Shape: Tear
Advanced level
Game: Versatile
Weight: 360-370 gr.
Profile: 38 mm · Núcleo: Eva

Franck Binisti discovers the padel at the Club des Pyramides in 2009 in the Paris region. Since padel is part of his life. You often see him touring France going to cover the major events of padel French.