Esther Lasheras is one of the world padel champions. Today in Monaco, she tells us about her career and her future where we learn many things including the fact that she will play French padel tournaments alongside ...
Hello Esther Lasheras (Zaragoza, 1983), tell us about your arrival at the Padel Soleil club.
Hello, first of all, nice to talk with Padel Magazine !
Nothing escapes you, I am actually installed in Monaco since 3 January 2017.
For those who do not know the Padel Soleil club, it is located at the gates of Monaco, and is equipped with 4 grounds, a gymnasium and changing rooms and a cafeteria-restaurant.
For what reasons do you leave Madrid, stronghold of the padel?
I made this decision because since September, my fiancé Queco Catalán, works here in collaboration with Montecarlo International Sports. For me, it was first about finishing my season in Spain, and if everything went well, to follow Queco after the end of the year holidays.
I would like to thank MonteCarlo International Sports for its involvement in the padel, both in France and internationally via the Fabrice Pastor Cup, which is played in South America (Arg Bra Chi). MonteCarlo International Sports supports many paddle players and is a very good thing for Padel in general.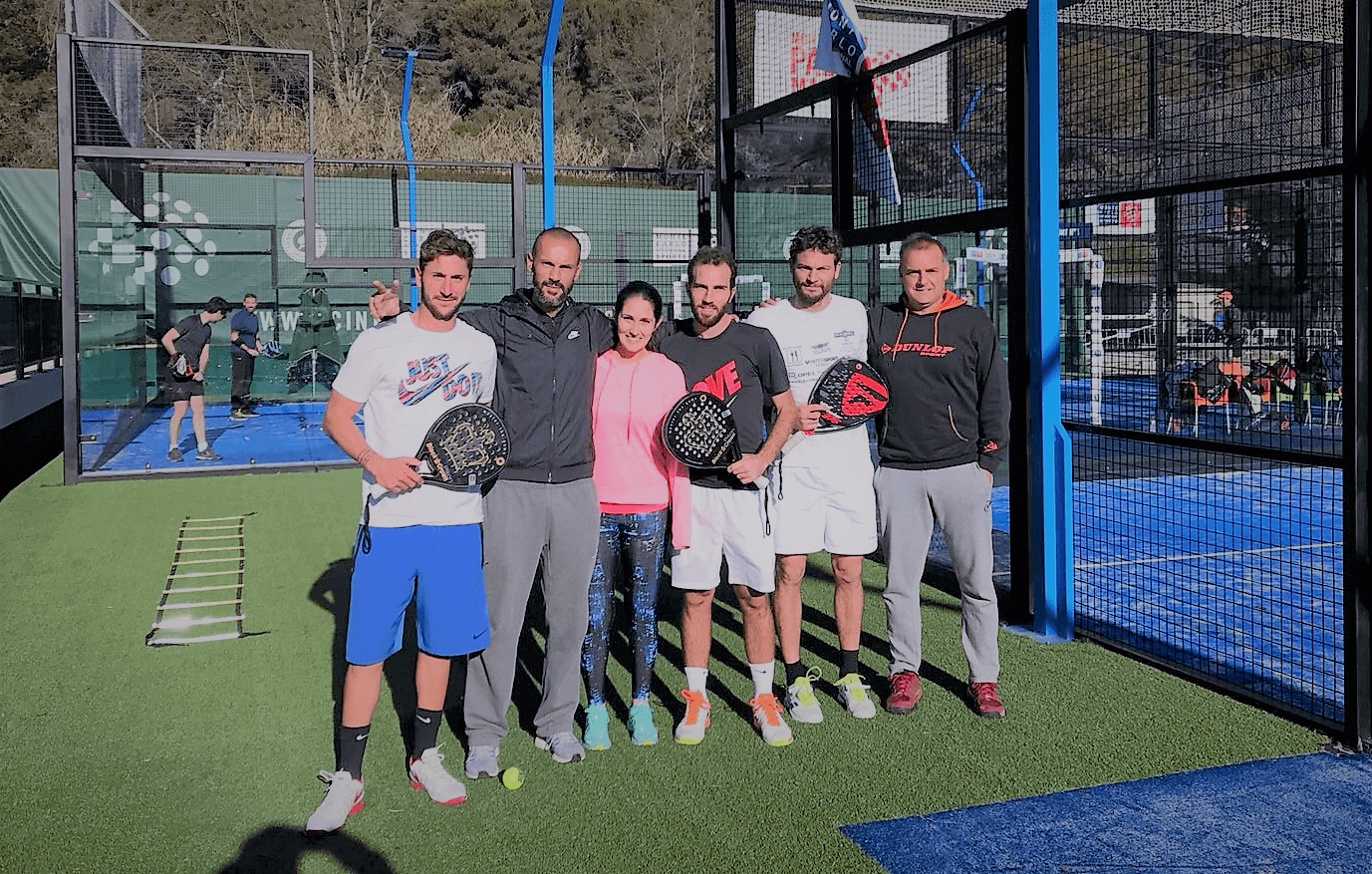 Some observers have been surprised by this decision, you are part of the top female 40 Wpt and we even see that some of our top French are the opposite way ...
Since 2010, I evolve on the circuit Wpt and I always managed to keep me in the top 40. While I finish this season at my lowest ranking but for me 2016 was a great learning phase: to stay present and fight although the results did not follow. Let us acknowledge that in recent years, the level of play of the female paddle has evolved enormously and that the competition is more and more fierce.
Do you arrive at Padel Soleil with a specific mission? Has this club simply become since January your training base?
In principle, I'm in the footsteps of Queco, nothing more, anyway everything is together to train well here: impeccable facilities, the presence of top French players and an outstanding physical trainer like Yann Le Jeune. So I think I can maintain a good level of training and start working, since the padel is booming in France.
Moreover, on the international scene, there is a certain effervescence: players, coaches, clubs, it's a whole sector that seems in full swing.
Yes, the padel is growing, and the expansion is especially notable in Europe.
It is very important to integrate new nations into the international paddle community. Little by little, the sport and the public are growing thanks to the new infrastructure and global dyamic that has been observing it for a few years.
If you had to convince one of your contacts to try the international experience, what argument (s) would you use?
I will tell them that personally and sportingly, it is the right moment. On the contrary, there are many things to do outside Spain. Countries are equipped with padel courts, we see more and more non-Spanish-speaking players taking their first steps on the professional padel circuit.
The padel is changing and soon the padel will be much more international than it is now.
We are in a period where in addition to discover the padel, we develop it thanks to our achievements obtained in Spain.
What are your sport goals for the 2017-2018 season? Are you going to align with the WPT?
Will we have the chance to see you evolve on FFT tournaments?
My main plan is to train thoroughly, as 2016, it has not always been possible, and why not play the WPT; but since Monaco, it looks financially difficult.
For French tournaments, I just got my FFT license and I intend to play as many tournaments as possible ... I will also play in Mougins with Virginie Pironneau, a reference of the French women's paddle.
Have you had the time to form links with some of the tricolor players present in the South East of the country?
I met a few: Jérémy Scatena, Max Moreau, Jeremy Ritz, Laurent Bensadoun and Virginnie Pironneau. I had more contact with Moreau and Scatena, with whom I was able to prepare myself physically. Envy and motivation are present.
On the side of the amateur padel, we are pleasantly surprised by the level displayed at the club, there is a nice potential, for sure, the level will increase rapidly.
Interviewed by Jean-Marc Hérard - Padel Buzz
Esther Lasheras on line:
@EstherLasheraspadel (Facebook athlete page)
@EstherLasheras (twitter & instagram)

Jean-Marc Herard is the chronicler Padel Magazine internationally. The Barcelona resident offers us a more international vision of padel, notably with his Padel Buzz column. JMH is the scanner of the world padel.