The Master of My Padel Tour 2016 s'est terminé par un P1000 de très grande qualité au Toulouse Padel Club. Chez les messieurs, la paire aixoise, Ferrandez / Gauthier s'impose tandis que chez les dames Vandaele / Godallier réalise un petit exploit en battant les favorites du tournoi Lambregts / Damiano.
Vandaele / Godallier: A new pair is born
Chez les dames, les favorites se font rarement bousculées dans les tournois de padel. Pourtant lors de ce Master au Toulouse Padel Club, on peut dire raisonnablement qu'il faudra compter dorénavant avec une nouvelle paire : Vandaele / Godallier. Marianne Vandaele, joueuse de Toulouse a montré de très belles choses à gauche tandis que Léa Godallier, inconnue dans le monde du padel (mais négative au tennis), fait une percée fracassante dans ce petit monde en battant avec sa coéquipière Elodie Damiano et Emmelien Lambregts, des joueuses reconnues dans le padel. Rappelons au passage qu'Elodie Damiano est vice-championne de France de padel 2016 et Emmelien Lambregts, vice-championne d'Europe de padel par équipe 2015. Cela permet de montrer l'énorme performance réalisée par Vandaele / Godallier qui n'en restera certainement pas là.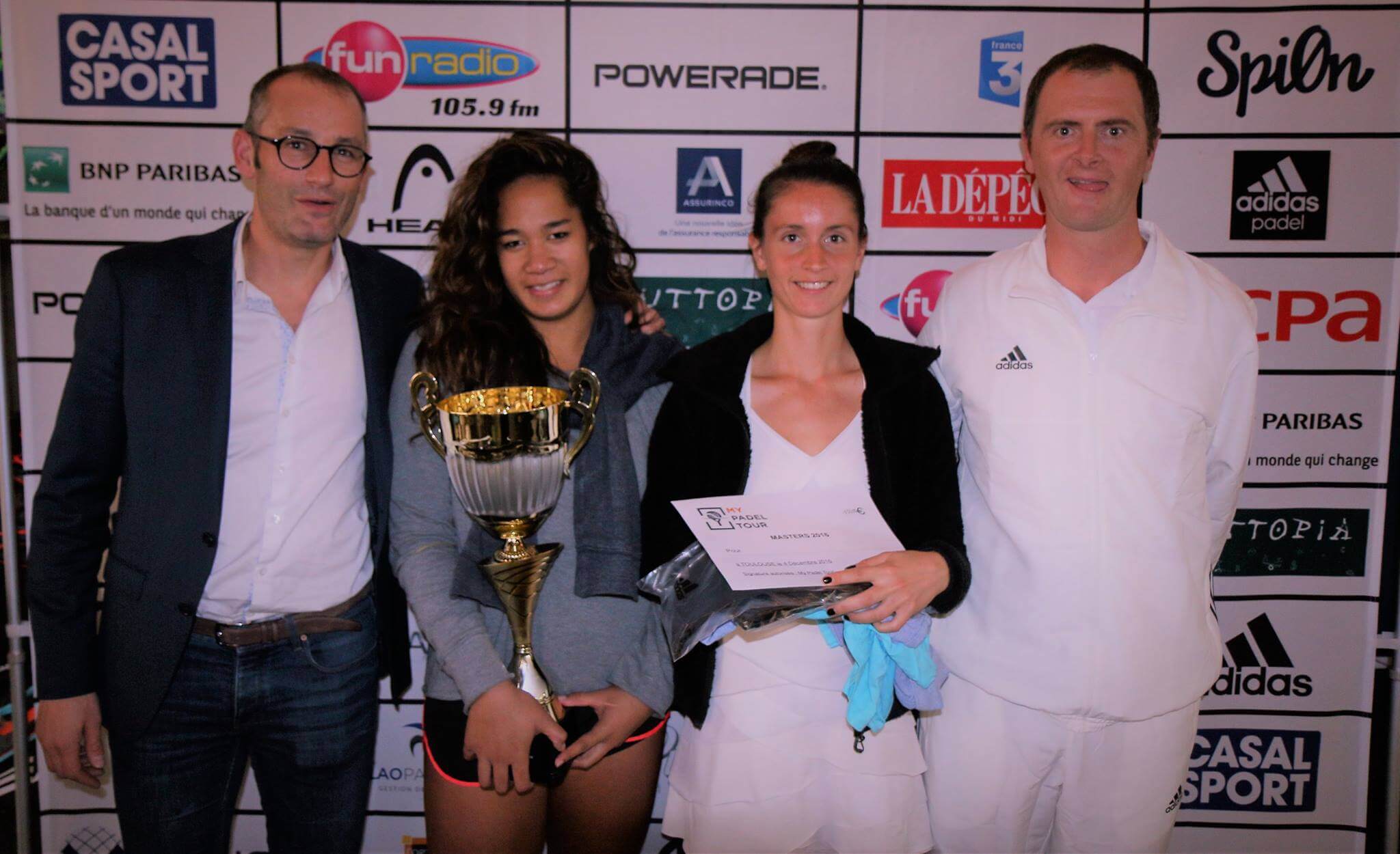 In the first set, however, the favorites make a great start, while their opponents have trouble getting into the game. We can say that this is their first real test too. But the power of Vandaele / Godallier associated with more regularity allows them to enter the game and return to 5 everywhere. In the tie-break, the outsiders are more enterprising and manage to take this first set.
In the second set, it is only a formality since Vandaele / Godallier wins 6 / 1.
Meet at the next big tournament and see if it turns the test ...
FERRANDEZ and GAUTHIER as boss
At the beginning of the tournament, despite the strong pairs in the presence, the Aix pair arrived in the position of favorites and she did not disappoint. From the beginning of the tournament to the end, Ferrandez / Gauthier showed a lot of regularity, especially in hot moments. The Lyon pairs have paid the price. First in the semi-final, against the Lopes / Authier pair, the level of play was high, but nothing to do for Lyon who have to bow in 2 sets 6 / 4 7 / 5. Almost the same price for Bergeron / Morillon in the final since it will bow 6 / 3 7 / 6 despite a huge second set very tight.
A priori, the pair Ferrandez / Gauthier should not last since Jérôme Ferrandez and Laurent Boulade have decided to replay together for this next season. We remember the big season she had already realized 1 year ago. We will have to follow them very closely.
My Padel Tour : le tournoi de très haut de gamme
Par l'intermédiaire d'Alexis Salles, Bastien Blanqué et Laurent Imbert, les fondateurs de My Padel Tour, la prochaine saison déposera ses valises sur 6 sites : Lyon, Toulouse, Paris, Bordeaux, Lille, Valencienne. Toutes les étapes seront des P1000.
A circuit that works very well and is gone to last. Long live this formable circuit.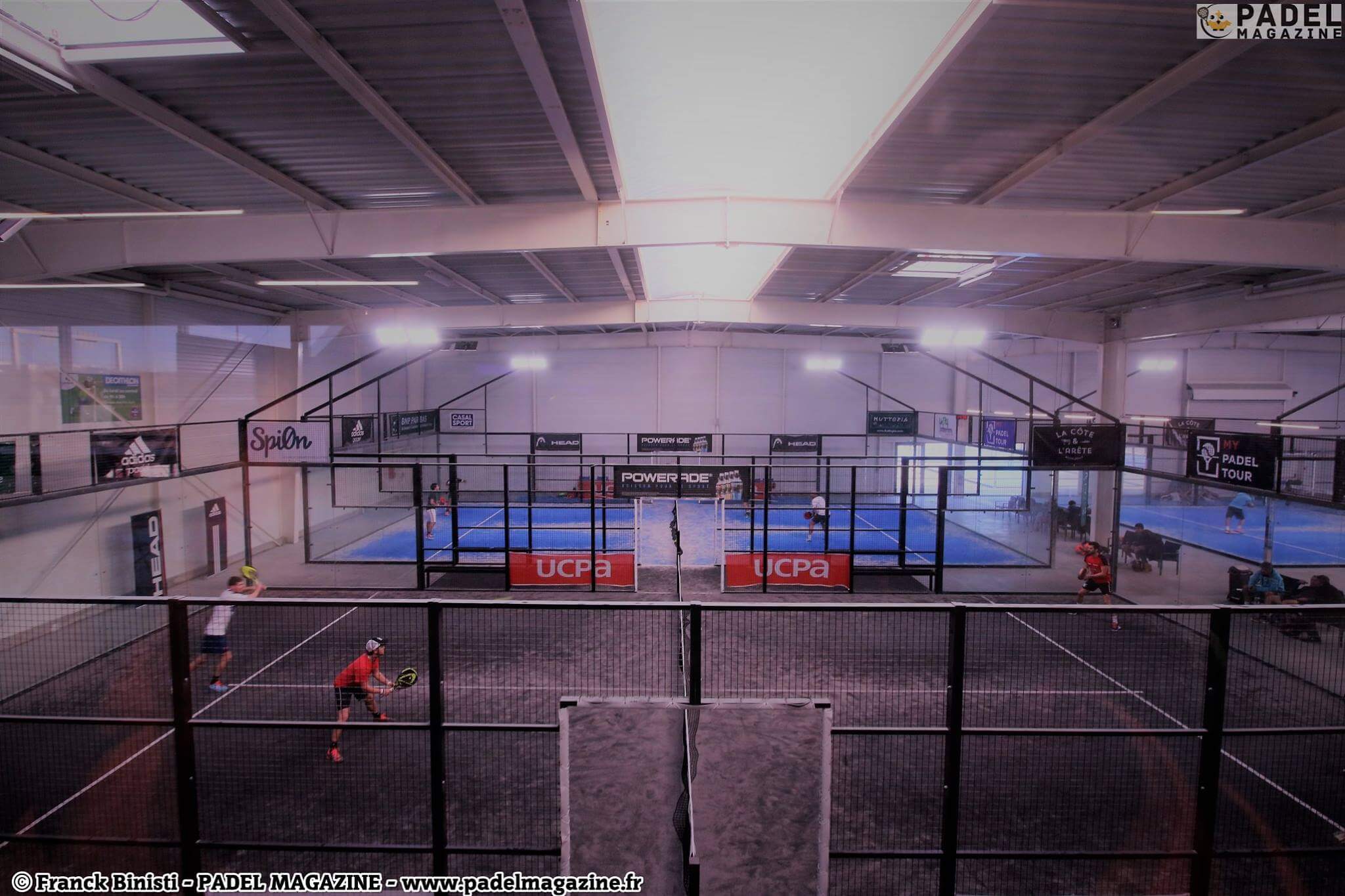 Franck Binisti - Padel Magazine

Franck Binisti discovers the padel at the Pyramid Club in 2009 in the Paris region. Since then padel is part of his life. You often see him touring France by going to cover the big French paddle events.