The table of the FIP Rise of Canet-en-Roussillon, the first international tournament to be played in France in 2021, has been released. There will be a show!
While there are still two places to be granted, for which some of the best French pairs will fight, such as Auradou / Valsot or Cancel / Grué, the organization has already communicated the main draw whose matches will begin on Thursday.
In this final table, we find players of various nationalities: France and Spain of course, but also Monaco, Chile, Argentina, and even Qatar!
Two Qataris will also be seeded number one and two. Mohammed Saadoun Alkuwari is associated with Denis Perino, 59th player of the World Padel Tour, and Abdulaziz Al-Kuwari, who evolve with Adrian Blanco, 61st!
Behind there are pairs of players from the France team, such as Bergeron / Tison or Blanqué / Leygue, but also Spanish players from the World Padel Tour, Muñoz (86) / Ramirez (99) and Arroyo (68) / Ortega (238) in the lead!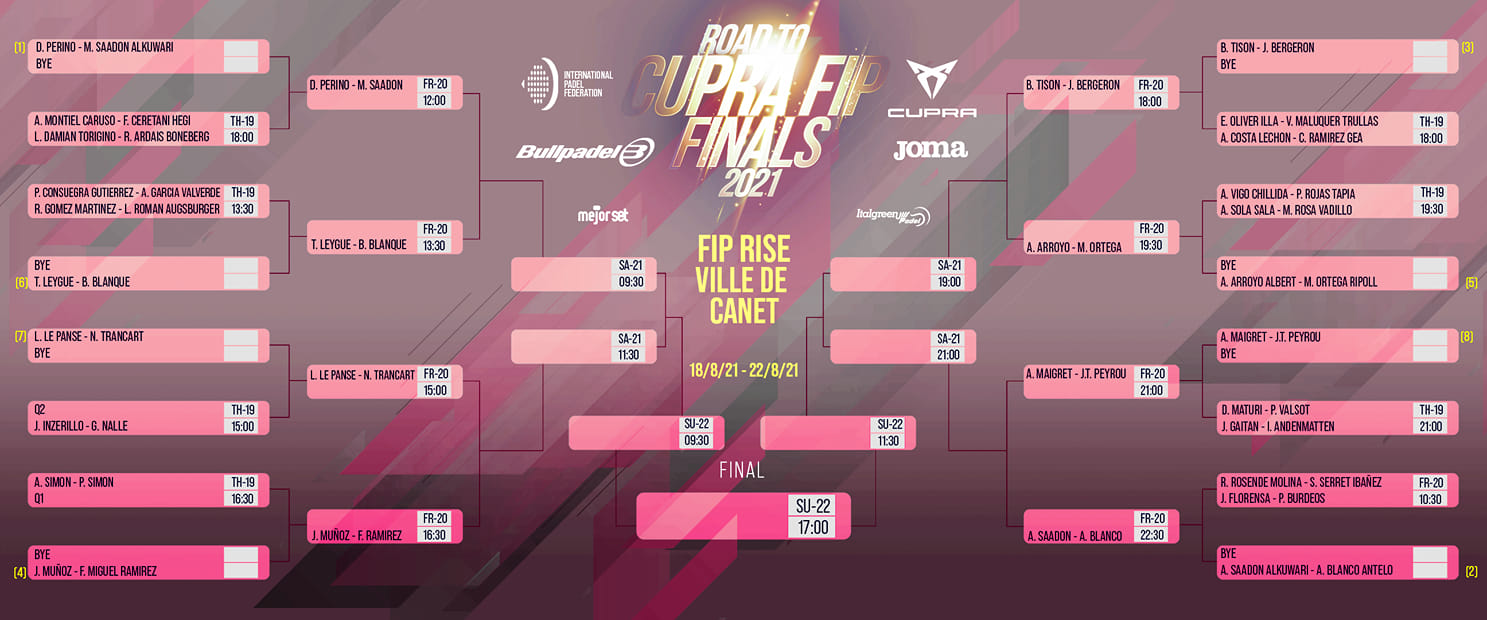 All this promises us very beautiful posters! As of Wednesday, the qualifications will begin with, in addition to the show proposed by the players, animations signed French Padel Shop.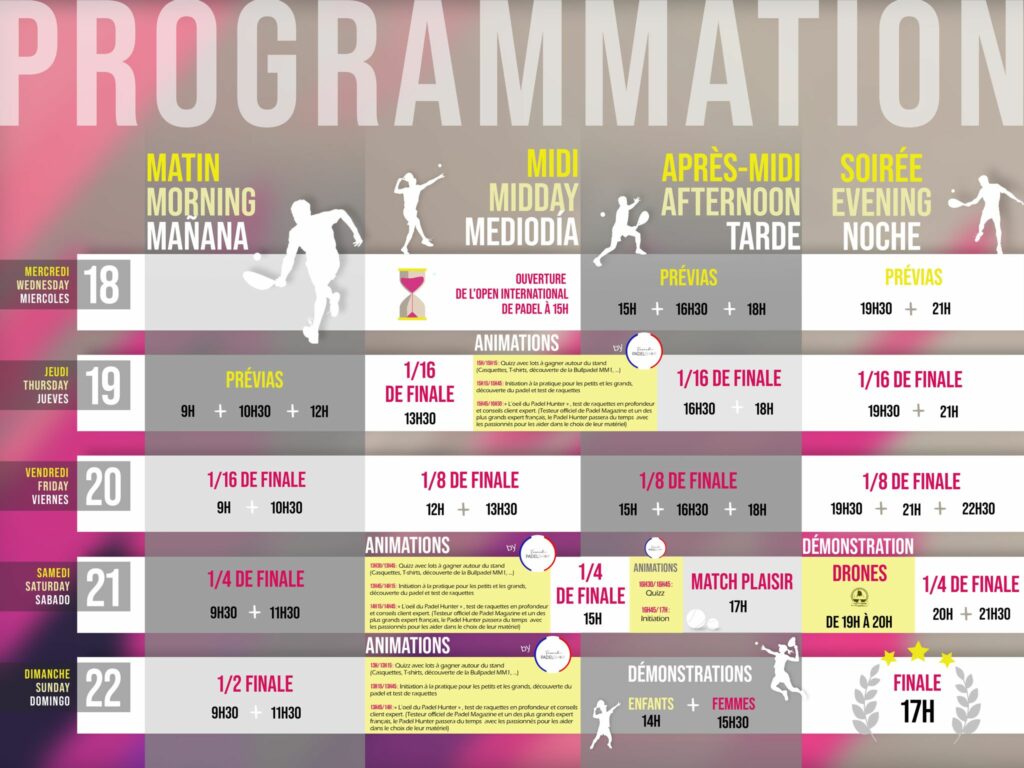 In short, this tournament organized by ADN Padel Event promises us a very, very nice party in a magnificent setting!
Feel free to follow DNA's Facebook page Padel Events to keep you up to date with the latest tournament news!
Team Padel Magazine tries to offer you since 2013 the best of padel, but also surveys, analyzes to try to understand the world of padel. From the game to the politics of our sport, Padel Magazine is at your service.