Le FIP Star O West continues, and you can live this saturday tour live on Padel Magazine ! Here's the most important things happening today.
21 p.m. – Barahona/Esbri in the final!
Barahona and Esbri qualify for the final! During a match full of breaks, the Spaniards eliminate Dominguez / Melendez in 3 sets.
18:17 p.m. – Gaspar package
The Spanish player injured his knee and unfortunately will not be able to participate in the semi-final. Raul Marcos and Javier Garcia will therefore have a physical advantage tomorrow in the Grand Final.
17:11 p.m. – The halves raised
The first semi-final pits tournament seed Raul Marcos / Javier Garcia against Jose Carlos Gaspar and Jose Mouliaa! The wind is still present, and this will undoubtedly favor Gaspar, who likes to play in these complicated conditions.
You can follow this match live with commentary in English:
14:55 p.m. – The most beautiful photos of the morning
13:46 p.m. – The updated table
12:47 p.m. – Victory for Barahona / Esbri
Tison and Zapata will have paid a very bad start to the second set which condemns them. Despite the best in the game at the end of the round, the Franco-Spanish pair lost 7/5 6/2.
Barahona and Esbri go through to the semi-finals, to be continued at the end of the afternoon!
12:22 p.m. – First set for Barahona / Esbri
In a set during which the two pairs exchanged breaks, it was finally Barahona and Esbri who took over 7/5.
Follow the second set live!
11:37 a.m. Tison / Zapata in the warm-up
Benjamin Tison and Teo Zapata are looking for a place in the last four of this FIP Star O West Cairo. Against Barahona / Esbri, the match will undoubtedly be very competitive.
Follow the game live:
10:32 a.m. – High shifts
On court n°2 and live on Padel Magazine, you can follow the attractant Villariño/Blanco vs Gaspar/Mouliaa.
Watch live on the chain Padel Magazine, the two quarters – runway 2 – of the CUPRA FIP STAR O WEST CAIRO – 1/4.
11am: IGNACIO VILLARIÑO GESTOSO / ADRIÁN BLANCO ANTELO vs JOSE CARLOS GASPAR CAMPOS / JOSE MOULIAA LOPEZ
12:30 p.m.: FACUNDO DOMINGUEZ / ÁLVARO MÉLENDEZ AMAYA vs MARCOS CORDOBA LUGO / IGNACIO SAGER NAGEL CUPRA FIP STAR O WEST CAIRO – 1/4 – Court 2
10 a.m. – Match order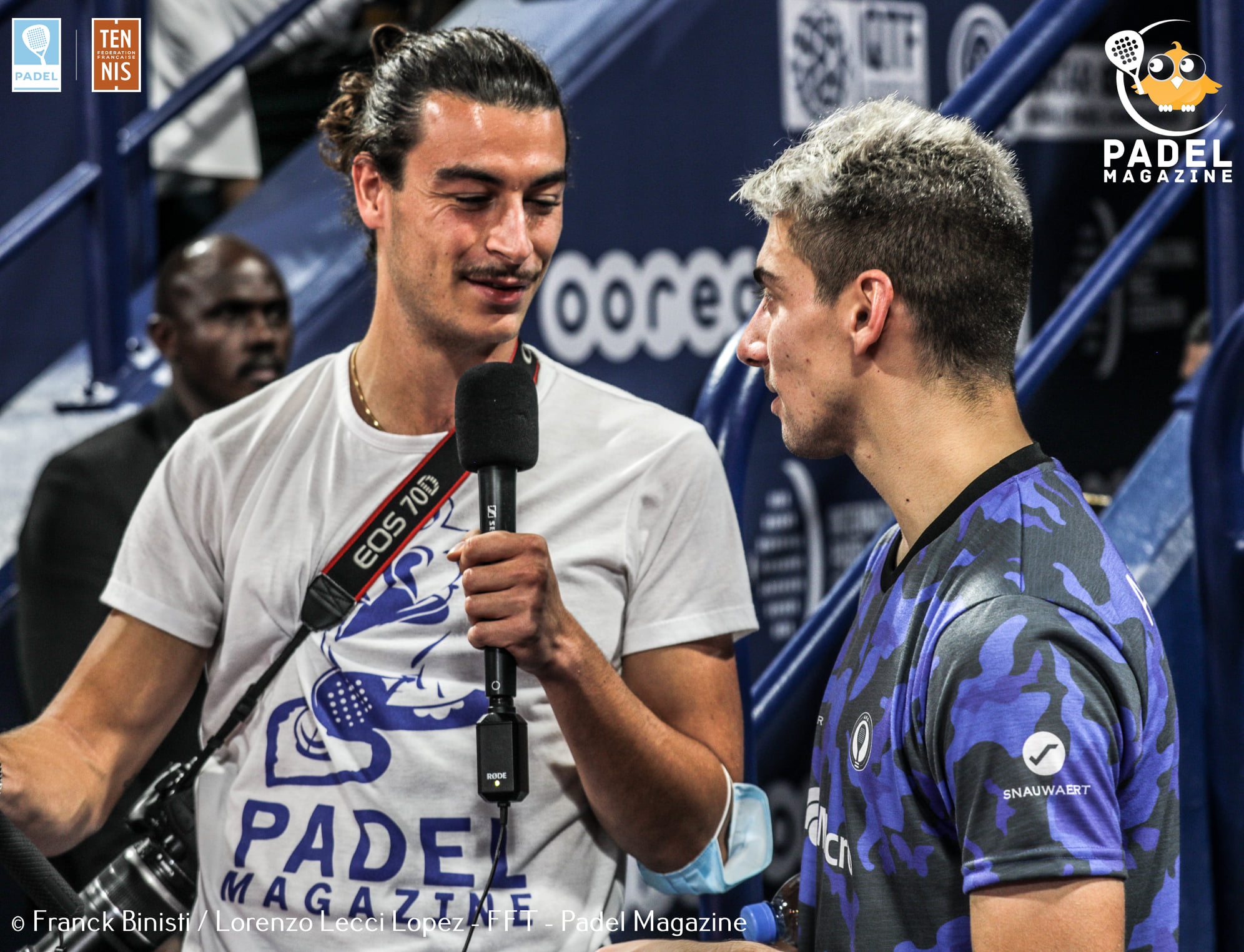 From his names, we can guess his Spanish and Italian origins. Lorenzo is a multilingual passionate about sports: journalism by vocation and events by worship are his two legs. He is the international gentleman of Padel Magazine. You will often see it on the various international competitions, but also on the major French events. @eyeofpadel on Instagram to see his best photos of padel !