Le FIP Star O West finally begins, and you can experience this first round live on Padel Magazine ! Here's the most important things happening today.
21 p.m. – Tison/Zapata, it's very strong
Opposed to the pair who had beaten Bergeron / Vasquez in Reus, Ben Tison and Teo Zapata wanted to keep their strength for tomorrow's big day. A 6/1 6/2 victory in the cold Egyptian night to validate the ticket for the quarter-finals. We will find the two men tomorrow from 11:30.
19:20 p.m. – Tison and Zapata are looking for quarters
Ben Tison and Teo Zapata were very solid this morning against Moreau/Guichard. Tonight, for the eighth, the Franco-Spanish pair have opponents within reach: David Antolin and Daniel Bressel.
18:40 p.m. – The Galicians against the Italians
On court n°3, and also in streaming on Padel Magazine, Blanco/Villariño takes on Cotto/Scala.
18:30 p.m. – An attractive court n°2
It started on court n°2 with a superb meeting of Nicolás Suescun and Aday Santana, opposed to Denis Perino and Aris Patiniotis!
Following this match, Benjamin Tison and Teodoro Zapata will have a big match against David Antolin and Daniel Bressel. All this is to follow on the second streaming of Padel Magazine !
18:23 p.m. – The central court with two big shocks
On center court, and streaming on Padel Magazine. TS #1 Raul Marcos and Javier Garcia are pitted against Bautista/Garcia.
18:17 p.m. Eighth round program
The round of XNUMX of FIP Star O West are going to give us a great show with very tough matches. Here is the program.
15:29 p.m. – Gonzalo Rubio: "Play several circuits"
Gonzalo Rubio is ranked 38th on the FIP Tour. His ranking gives weight to his word, and the latter was productive. Loquacious, the Spaniard tell to Padel Magazine his point of view on the situation of the professional circuits.
14:38 p.m. – Adrian Blanco: "A 100% Galician pair"
It is very rare, and that is why it must be emphasized. With Ignacio Villarino, Antonio Blanco Antelo forms a completely Galician pair. Something to delight Galician fans little highlighted in the padel.
Adrian Blanco "It is very likely that I will be back in Canet. I really like how this circuit is organized, and I will play it a lot this season!"
Find the interview of the Galician player by clicking here.
14:01 p.m. – The 75% French shock in pictures
Find the most beautiful images of the big match between Benjamin Tison / Teodoro Zapata, and Maxime Moreau / Dylan Guichard.
13:35 p.m. – Moreau and Guichard will go to Doha, but not together!
Moreau "I will play with Valentino Acosta on the Doha FIP/QSI. We were the last pair to enter, thanks in particular to our points.
Guichard: "I will also go to Doha! This is all new to me. I will play with Bastien Blanqué."
Watch the full interview below.
13:01 p.m. – Tison and Zapata win
Many of you followed this first round live! Benjamin Tison and Teodoro Zapata proved to be very solid by dominating the meeting. A 6/2 6/2 victory that puts them on the right track.
Ben Tison :"We were able to adapt to the conditions. I had told him in Teo that the conditions would not be easy, we were prepared for it.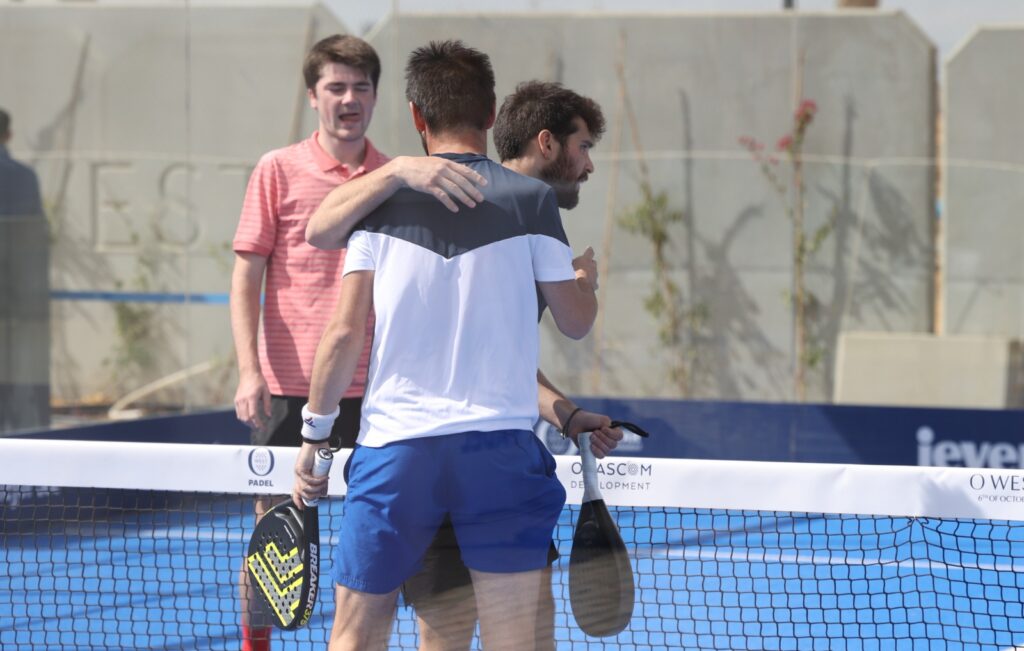 11:55 a.m. – Tison/Zapata vs Moreau/Guichard live!
Let's go for the beautiful French opposition. Maxime Moreau and Dylan Guichard take on one of the tournament's favorite pairings. Benjamin Tison and Teodoro Zapata will want to make their status reign, and enter the FIP Star in the best way.
10:50 a.m. English man in Cairo
From 11:30 a.m. (10:30 a.m. in France), Londoner Daniel Jones and Galician Jacobo Pérez face Daniel Lopez and Alejandro Perez.
10:30 a.m. – Gaspar/Molina via the expressway!
La first meeting broadcast is the opposition Juan Carlos Gaspar Campos / Jose Molina Lopez vs Gonzalo Rubio / Mohammed Saadon. The 100% Spanish pair qualified for the round of XNUMX with an express victory!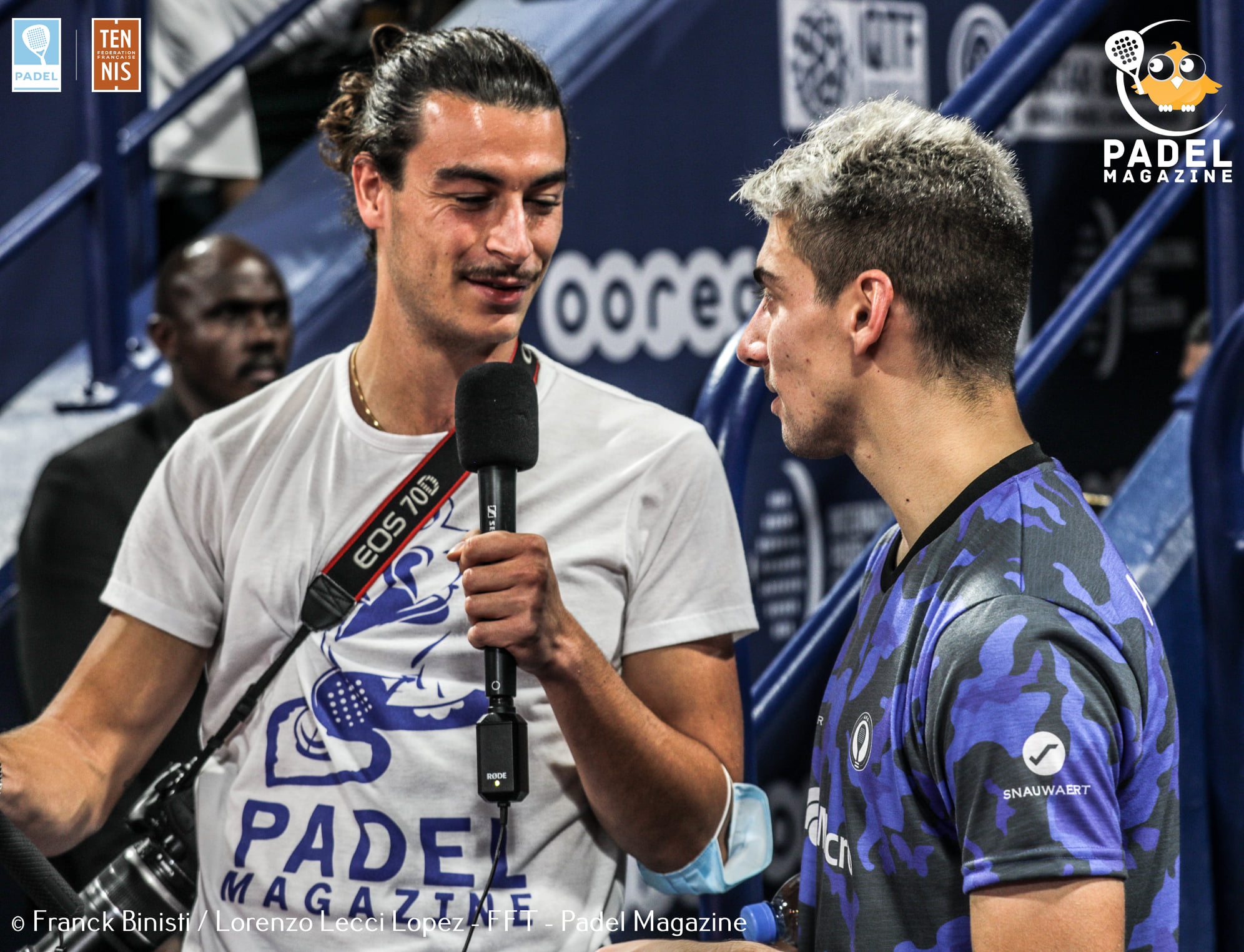 From his names, we can guess his Spanish and Italian origins. Lorenzo is a multilingual passionate about sports: journalism by vocation and events by worship are his two legs. He is the international gentleman of Padel Magazine. You will often see it on the various international competitions, but also on the major French events. @eyeofpadel on Instagram to see his best photos of padel !