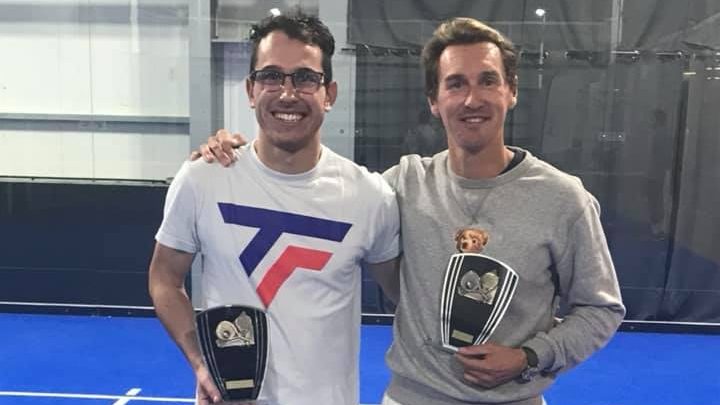 First Open PadelCourt by Padel Infinity
On the side of Bordeaux, active city of the padel, the MBPadel club hosted the first Open PadelCourt by Padel Infinity. A P250 gentlemen who has gathered several teams in a great atmosphere. A new club, 2 indoor fields plus 1 outdoor field, for a competition made by Baptiste and Maxime.
The weekend of 9 and 10 November 2019 hosted the first Open PadelCourt at MBPadel in Bordeaux. A very nice P250 with Saturday matches and knockouts on Sunday.
This special step was organized for the PadelCourt partner and to thank him for his support.
The first winners of this P250 are Alexandre Perilhon and Axel Bourrec, who beat in the final pair Baptiste Moura and Maxime Segalard (managers) 6 / 4 7 / 6.
A few words about PadelCourt
PadelCourt is a builder of padel pitches, represented by Pascal Aucouturier, present in the FFT catalog, referenced Padel Quality Plan. Short guaranteed 10 years.
The PadelCourt slopes are present at MBPadel Bordeaux, at Big Padel Mérignac, but also in Pau at Les Bruyères Sports Center, at Lege Cap Ferret Tc and many other places.
Contact: Pascal, former tennis player, current padel player, at 06.82.68.02.55
Find all the Padel Infinity steps on www.padelinfinitytour.com
On the same subject: