This Saturday March 6, 2021, starts the Padel Cup MSP, with no less than 115 teams entered in Amateurs, Elite, for a total of more than 2000 athletes, including the famous former professional football player of Fiorentina, David Pizarro.
David Pizarro will participate in this tournament padel
Corriere Della Sera (Rome) informs us that David Pizarro registered for the 6th edition of the Padel MSP Cup and will proudly wear Sol's colors Padel. Reason enough to come and check if he has the same aggressiveness on a court of padel than on a football field!
Behind this tournament, MSP Italia takes care of communicating around the padel and to promote it at the national level, with all the regions that will compete until the final, initially scheduled for the month of June / July.
For the 2021 edition of this Club Cup, the newspaper Corriere Dello Sport-Stadio as well as the Lazio region, present as a sponsor, will be hand in hand to promote the padel. This XXL size tournament will be an additional opportunity to make people talk about this sport!
In fact, in Italy, the padel attracts more and more people, with former Calcio football players such as Candela, Totti, De Rossi, Vieri… in addition to David Pizarro. Footballers also seem to be interested, like Claudia Ciccotti and Giada Greggi, who have been seen but on the side of the spectators for the moment. It was during Roma Cares.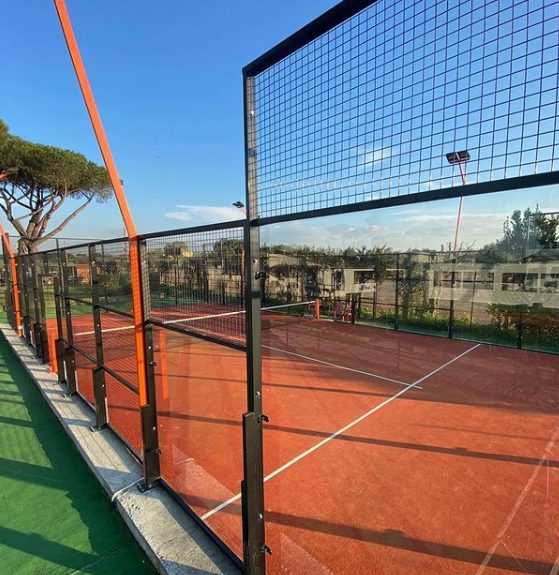 A major craze around the padel
Last year the Padel Cup MSP had 75 participating teams. This year, the number has literally exploded, bringing to 115 the number of registered teams at the tournament. Impressive! 24 groups have been created to distribute this incredible total of participating teams as well as possible.
Each team includes male and female teams, including mixed male / female teams. Claudio briganti, responsible for Padel MSP Italia affirms in the pages of Corriere dello Sport-Stadio :
"The figures recorded have been a great satisfaction for all of us. Knowing that 115 teams have decided to join the Club Cup is testament to the extent to which the padel is a growing sport and how much the work done in recent years has been appreciated. It was not and still is not an easy time because of the health crisis, but we believe that sport and in particular padel, where there is no contact between teammates or opponents, can represent an important social activity ".

Sylvain Barnet, French Swiss Army Knife and sports enthusiast. Geek with a sharp quill, loves when a plan goes off without a hitch. And always up for a game.