After Lyon last year, the PADEL ATTITUDE center in Lille - Lesquin hosts the 2016 French Championships, the 2e of the FFT era.
The final stages of the French championships padel 2016 will therefore take place from October 14 to 16, 2016 at Padel Attitude located in Lesquins (near Lille) in Flanders.
The club has 9 indoor padel courts with a height greater than 10 meters.
16 ladies pairs and 16 gentlemen pairs will be present. The tables will propose 4 hens of 4 pairs. The first 2 pairs will validate their ticket for the quarter-finals.
The matches will be played in 2 winning sets with the no-ad system.
More info soon. In the meantime, here is the poster of the final stages: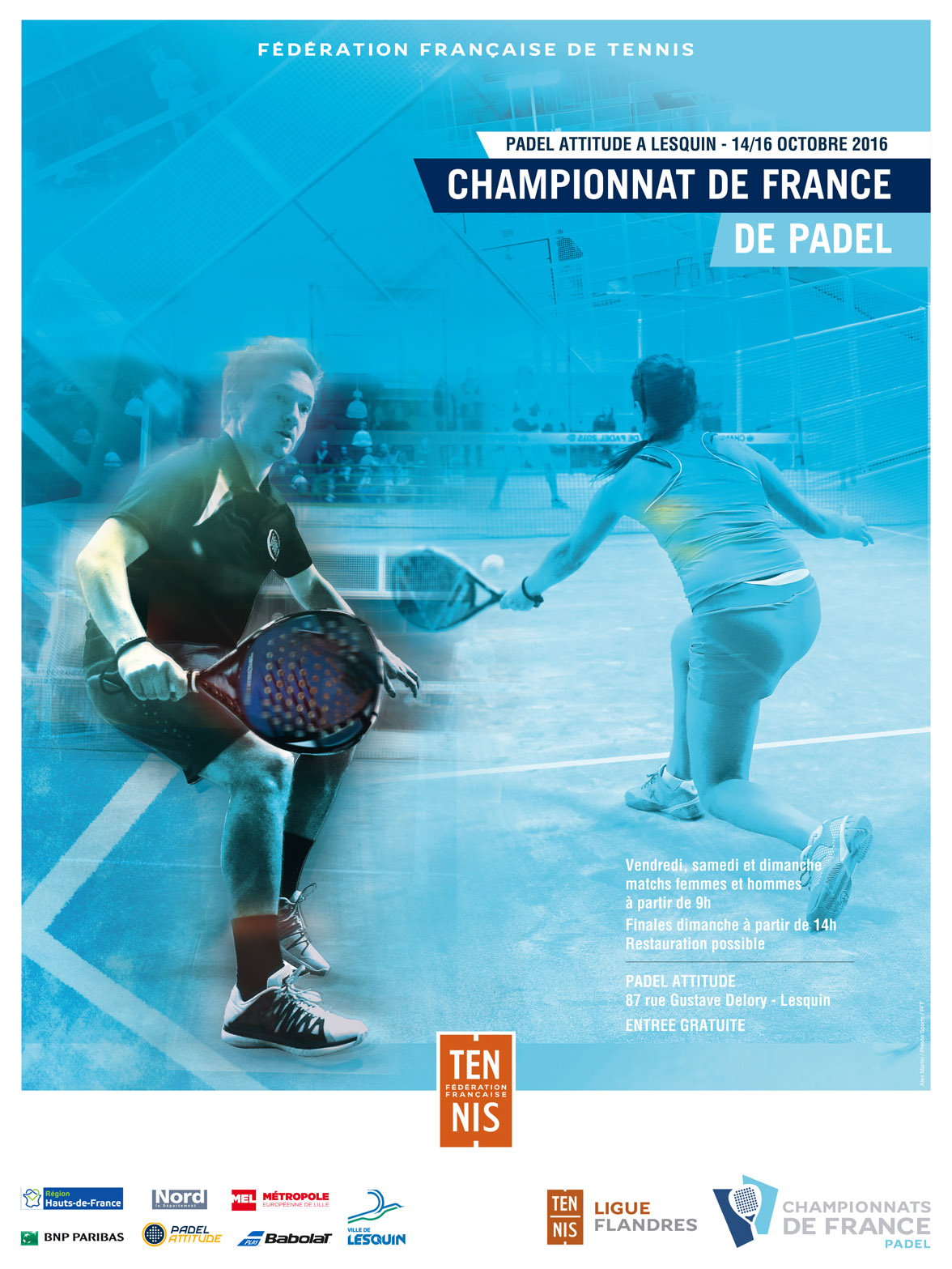 Franck Binisti discovers the padel at the Pyramid Club in 2009 in the Paris region. Since then padel is part of his life. You often see him touring France by going to cover the big French paddle events.