When for his FIP Gold from Perpignan, we were able to interview Fred Richeme, the head of the French Padel Shop in Paul.
Franck Binisti: Will we have the opportunity to see you again in a few months in Canet-en-Roussillon?
Fred Richeme: We don't know yet, we'll see. It's not planned yet because I still have the store to hold in Pau. I have to serve the Pau well as it should, with good tests. I give priority to Pau, so maybe it will be a big event in Pau, I hope soon, we have lots of projects.
FB: You who are a specialist in Pau, can you give us a brief summary of what will happen in your city?
FR: Pau is an agglomeration of 160 inhabitants and today we have 000 ski runs. padel. We started with a forecast of 12 additional pitches within a year, so we should be ahead of Madrid in terms of the number of padel per inhabitant ! I just need to learn Spanish because it's going to be a Spanish town!
FB: You were talking about beautiful events that will happen soon, we can start with the P1000. Can you tell us a bit about it?
FR: We start with the P1000 which will take place on September 2, 3 and 4. I hope there will be many people. I want it to be popular, for people to come, for Pau players to come and see the best French players compete at Les Bruyères.
The more we have big structures, the more we can host big events like FIP tournaments. In Pau we have a beautiful sports city with beautiful structures. There is the Teréga Open which happened with Jérémy Chardy, so we could very well imagine an FIP event and a great association why not with my friend David Matéo if I manage to get him to come!
FB: What is the other great event that is in preparation on the side of Pau?
FR: Le Padel Pyrenees Tour! 6 years ago we created a group called Padel Pyrénées on Facebook: today there are 2 people, including 075 from Pau, who play padel. From September I will organize the Padel Pyrénées Tour: 6 dates with a P100 and a P250 on the same day in two different clubs. A P100 at Padel Factory and a P250 at Les Bruyères, and the next time vice versa.
We are going to go on 6 dates so it will be 12 tournaments, and the goal is to have as many people as possible play at the same time. I will manage the registrations to send the players rather in P100 or rather in P250 according to their level. Everyone must find their place and their level and to harmonize the rankings it will be more fun!
Find the full interview here: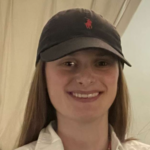 Initially attracted by tennis, I want to take an interest in padel to discover the different hidden sides of this sport. This is why I decided to join the team of Padel Magazine. See you soon on the grounds!