After a remarkable debut at the worlds, beIN SPORTS officially set out to conquer the padel with the new professional circuit: Premier Padel. On this occasion, Frédéric Viard tells us about his new adventure as a commentator padel chain.
His first steps before confinement
I really got interested in padel at Casa Padel just before confinement during an initiation padel. I also played there at the Pyramids club.
We're not going to lie to each other, I'm not very good… I still have a lot of progress to make! At Home Padel, I had played with top French players, they taught me a lot of things!
"A successful first experience"
First, I really enjoyed talking about padel. It was a very good first experience, I loved commentating the games and I think we did well.
This year with the development of Premier Padel, there will be other dates, notably in Argentina and at Roland-Garros.
In terms of organization, for the moment it will depend a lot on our broadcast schedules and the development of the circuit, but beIN SPORTS will try to broadcast as many matches as possible in Pure Live (without commentary). We should then broadcast with commentary from the semi-finals.
There are still a lot of uncertainties, things can change quickly. Eventually, it will be simpler, the timetable for padel will be like in tennis, known from the beginning of the year.
"I didn't see the time pass"
In tennis, I'm obviously more comfortable. I have the opportunity to analyze and launch into explanations. In the padel, I can not do it, so the help of the consultant is essential. But it will come, I will learn!
In the comments, I did not see the time passing! We saw some very good matches, especially the second semi-final which really lasted, and I had the impression that there were a lot less downtime than in certain sports such as tennis. I didn't feel any lengths.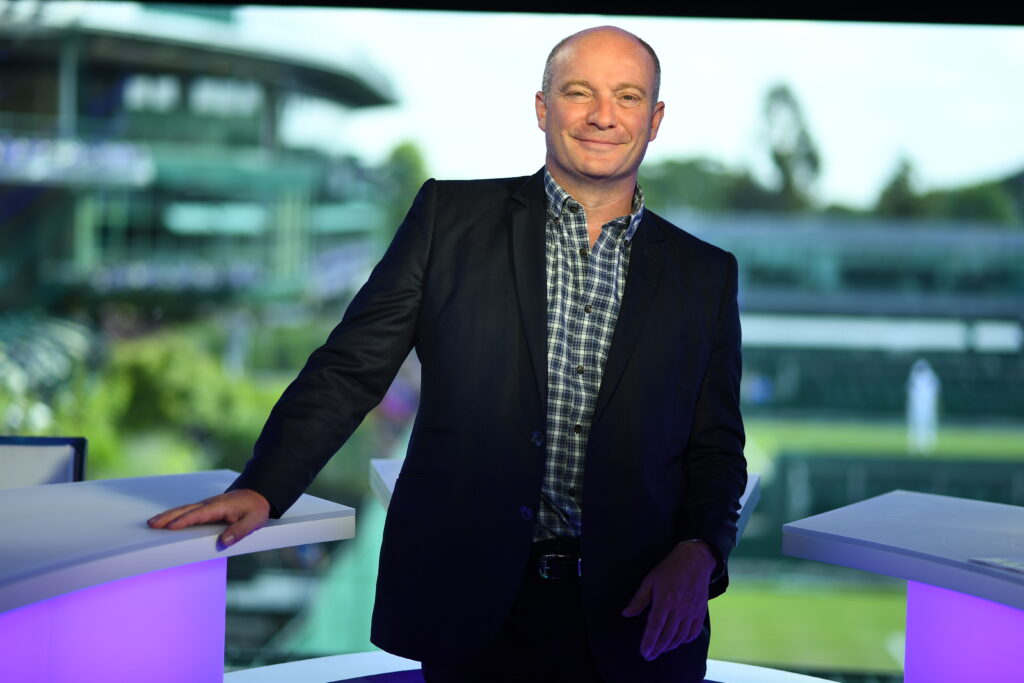 "When I play padel, I am not patient "
What surprised me in the padel, it's this ability to choose the type of smash. These are obviously moves that I don't master, but it's quite amazing to see so much variety.
The other feature that may surprise is the patience of these players. Before finishing a point, sometimes you have to fight and struggle. One of the keys to success is that famous patience.
So I learned that you have to be patient in this sport. When I play padel, I'm not exactly!
"Lionel Roux, a fan! »
At team level, we also have Lionel Roux who is a fan of padel. We had already considered having him comment on padel, he loves it. He plays a lot on the side of Lyon, and he has worked a lot on the subject.
Besides that we have experts, like Jérémy Ritz during the tournament in Qatar. And maybe Jérémy Scatena could join us in future competitions. Moreover, he should have commented on the Qatar Major but for calendar reasons, it was not done this time.
"I think we were pretty good"
First, tennis and padel are not the same sports. I took pains not to comment on the padel as I comment on tennis.
I think my comments were sober. I had a consultant to talk technical. And I leaned on him, so I had a neutral mindset.
I think without pretense that we have been quite good because in general, when there are negative things, people tell us quickly on social networks. But the good news is that we have mostly had positive feedback.
I was well supported by Jérémy Ritz, the expert consultant. It is the most important. We pay close attention to satisfaction, if I can avoid getting burned… (laughs)
"I'm not getting into formula 1 either"
At Eurosport, I commented on truck racing, skiing for the first time, Sepak takraw (a mixture of football and volleyball), hill climbs.
With padel, I am not getting into Formula 1 either, where I would have to work a lot to fully understand the sport.
For the moment I do not know all the actors, but I discover them little by little.

Franck Binisti discovers the padel at the Club des Pyramides in 2009 in the Paris region. Since padel is part of his life. You often see him touring France going to cover the major events of padel French.