In this new article, we will tackle a sensitive topic of padel french: le padel public and its competition sometimes deemed unfair by the padel private.
The case presented to us is that ofSport DNA. The club fears that the town hall will build a padel with an update free disposal.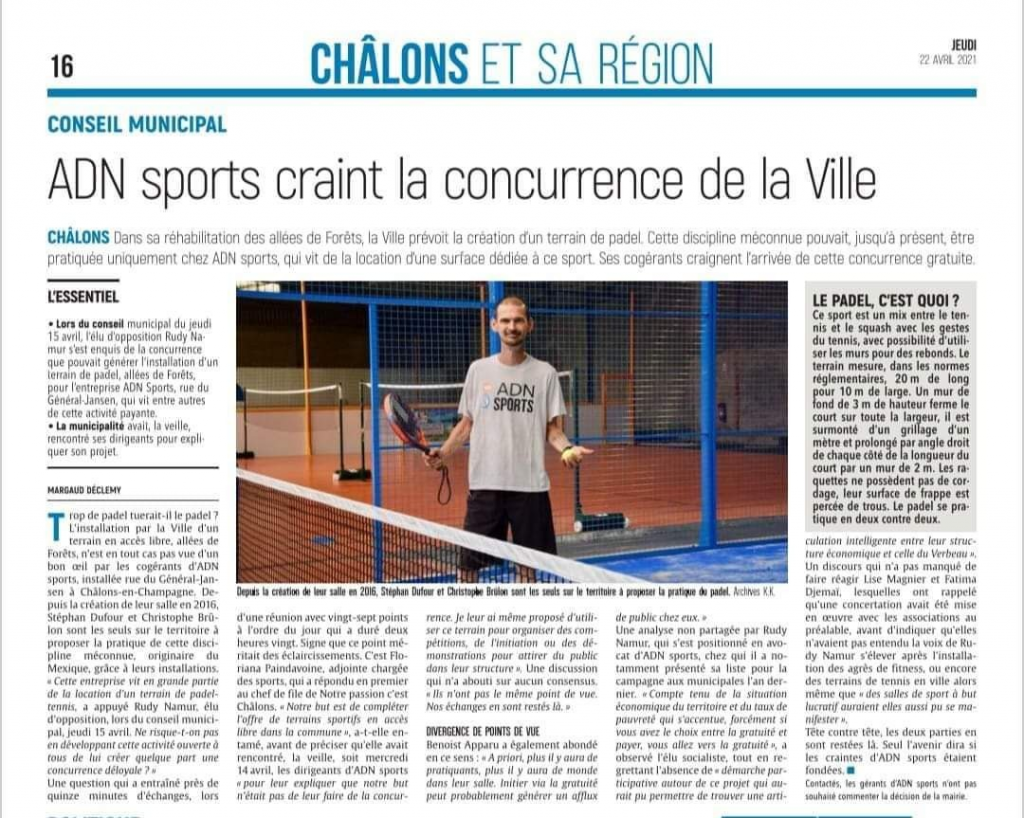 Do you think free can be a brake or an opportunity development of padel in France ?
We long for Swedish superstructures, but is it possible to do the same in France with the current system?
The FFT has been mobilized several times on these subjects. A theme on which she will certainly work to avoid finding ourselves in a too critical situation.
Many private clubs complain about a deemed FFT policy "too pro municipal clubs"When municipal tennis clubs create tennis courts padel right next to them with "all the help and support of the FFT".
For some, municipal clubs allow players to play at a lower cost, and therefore "democratize the practice". Private structures, for their part, which offer activities, which have often been pioneers of padel in their region, and who have made significant investments, feel aggrieved when subsidized land lands in their area with lower prices. A voice that we must also hear.
We obviously cannot generalize because all cases are different. In some places, town halls are careful to do not encroach on the business of private structures on their municipalities. But this is not the case everywhere. Nor can we say that all municipal clubs operate in the same way. For some, they even work in partnership with private structures.
These are two opposing ideas of sport, and both have their arguments. All that is missing is a guideline towards which all clubs (private and public) could converge. And this is where FFT could get everyone to agree.
Any opinions on this topic? Do not hesitate to share them with us.
Photo source: https://www.lunion.fr/

Alexis Dutour is passionate about padel. With his training in communication and marketing, he puts his skills at the service of padel to offer us articles that are always very interesting.