Discover the program of the sixteenth finals of the Greenweez Paris Premier Padel Major (G3PM), which start at 14:00 p.m. this Wednesday.
After a Tuesday afternoon marked by the show of the French on the Central, the best pairs compete today at Roland-Garros. We are still expecting a very big day of padel with sixteen matches on the program!
Philippe Chattier
14 p.m.: Lima/Stupaczuk (TS00) vs. Blanque/Maigret (WC)
To be continued: Di Nenno/Navarro (TS2) vs Dominguez/Ramos
To be continued: Belasteguin / Coello (TS5) vs Gomes / Martinez (Q)
To be continued: Galan/Lebron (TS1) vs Mendez/Oria
Not before 20 p.m.: Chingotto/Tello (TS00) vs Bergeron/Leygue (WC)
Court n°3
14 p.m.: Ruiz/Gonzalez (TS00) vs. Luque/Sanz
To be continued: Capra/Sanchez (TS7) vs Valdes/Sanchez
To be continued: Campagnolo / Garrido (TS8) vs Garcia / Rodriguez (Q)
To be continued: Lijo/Ruiz (TS11) vs Garcia/Marcos
Court n°2
14 p.m.: Bergamini/Ruiz (TS00) vs. Del Castillo/Moya
To be continued: Bueno/Quilez (TS15) vs Arroyo/Rubio
To be continued: Gil/Silingo (TS12) vs Alonso/Ruiz
Court n°4
14 p.m.: Leal / Rico (00) vs. Garcia / Vera
Next: Nieto/Yanguas (9) vs Gonzalez/Melendez
To follow: Garcia / Fernandez (16) vs Sager / Cordoba (Q)
To be continued: Belluati / Moyano (13) vs Bautista / Goenaga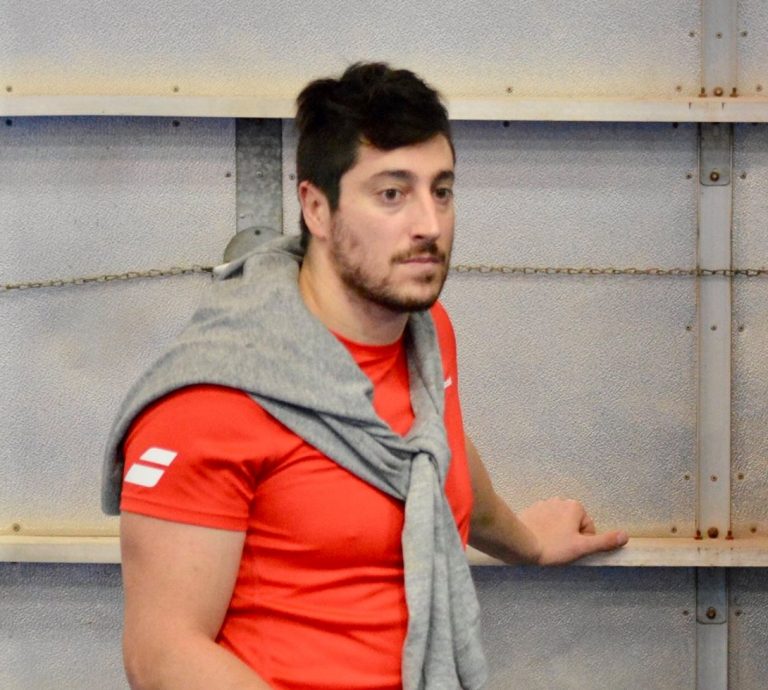 Xan is a fan of padel. But also rugby! And his posts are just as punchy. Physical trainer of several padel, he unearths atypical posts or deals with topical subjects. It also gives you some tips to develop your physique for the padel. Clearly, he imposes his offensive style as on the field of padel !