The former midfielder of Rennes, Guingamp, Lorient, Lyon… Gaël Danic (20 seasons, 500 matches) opens Breizh Padel, the "temple of padel »On June 9th.
Located a stone's throw from the exhibition center and the Ker Lann campus, this completely redesigned space at the gates of Rennes, plans to welcome enthusiasts but also neophytes whether with family, friends or colleagues.
Gael Danic is an accomplished athlete. Professional footballer in several French clubs during a very long career, he has always practiced other sports. "I discovered the padel in Valenciennes, with three other Lille players (Nolan Roux, Florent Balmont, Rio Mavuba), " he recalls. "We shared in those moments something other than football. "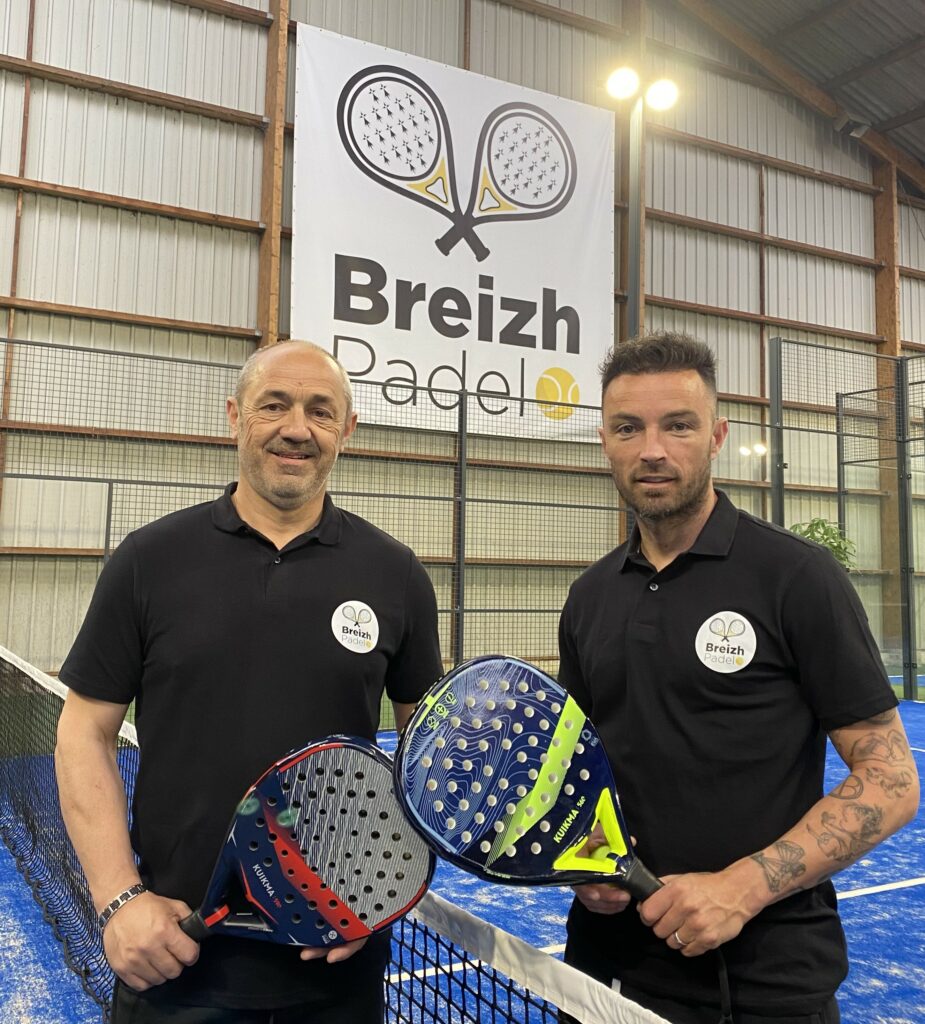 Le padel, a strategic side
Gaël was immediately won over by this racket sport. "It's less physical than tennis because the courts are smaller", he confides. "You play it more with the head than with the muscles. It's a sport where you have to be ingenious and find the right straight lines to beat your opponent. There is a little strategic side! "
"Athletes and non-athletes can practice padel », assures Gaël "This sport is fun and accessible to everyone. You just have to try it! ". Le padel attracts more and more people, it is estimated about 80 practitioners in France.
Gaël is passionate about it today. "For a year and a half, my partner Gwen Jarnot and I have been thinking about our project", he confides. In this space with beautiful wooden frames, the complex has five fields of padel indoor, open 7 days a week, and fitted with new generation carpets.
Tournaments, courses, competitions
Breizh Padel plans to organize courses and tournaments. "In collaboration with the Betton Decathlon, we will organize one competition per month", assures Gaël. " Our partner told us about a huge demand from players of padel. Soon, customers will be able to reserve their land on the Breizh website Padel or on the application that will be available on IOS or Android. Breizh Padel will also have a club house, a snack bar and an 80 m2 wooden terrace. "We want to create a living space there to have a good time with family or team-building". In this friendly space, Gaël and Gwen will organize broadcasts of football matches and other sports!
Practical information :
Breizh Padel
Monday to Friday 9 am-22pm, Saturday 9 am-19pm and Sunday 9 am-12pm
Land rental: peak hours: 1 hour: € 30/2 hours: € 52 - Off-peak hours: 1 hour: € 24/2 hours: € 40
Snowshoe rental: € 2
Place called Le Reynel 35047 Bruz
Phone: 02 99 01 01 02

Team Padel Magazine tries to offer you since 2013 the best of padel, but also surveys, analyzes to try to understand the world of padel. From the game to the politics of our sport, Padel Magazine is at your service.