Community padel love april fools. And French Padel Shop especially with his ideas, his 3rd degree posts… Here he is announcing Ale Galan and Juan Lebron on the Frenchies side in 2021!
We are very proud to announce the arrival of our two new Frenchies ambassadors for this 2021 season of World Padel Tour !
Manu Garcia and Julien Pes, FPS bosses have plenty of ideas. What if ... You have a little doubt?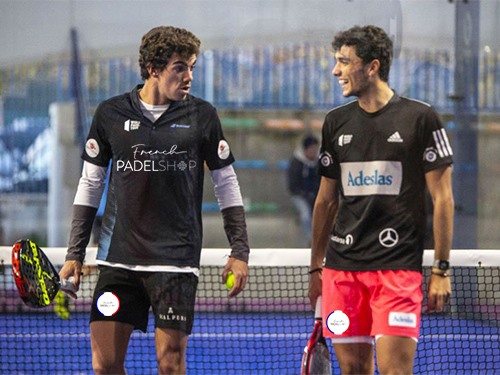 Especially when Ale and Juan explain the reason for this rapprochement:
"It's a dream come true!"Exclaimed Juan Lebrón Chincoa
"How to refuse such a project ?! I can't wait to come to France.
"Manu Garcia has so much to teach me on my backhand volley and Julien Pes on the physical part!"Says Ale Galán
These Frenchies are crazy! The post is located here !

Franck Binisti discovers the padel at the Club des Pyramides in 2009 in the Paris region. Since padel is part of his life. You often see him touring France going to cover the major events of padel French.