Le Greenweez Paris Premier Padel Major begins next Sunday with qualifying. The best players in the world have met in one of the temples of world sport: Roland Garros.
Take advantage of offers and contests to get your precious sesame. We tell you everything.
Take advantage of it, one free seat for one purchased seat
Until July 10, the French Tennis Federation has put in place an offer that cannot be refused. It's simple, you buy a place, the FFT gives you one!
Tickets cost less than €50 to come and enjoy the best players of padel in the world. The FFT also announces activities in parallel with the competition.
Please note that the offer ends on Sunday July 10.
To take advantage of it, it passes HERE.

From contests to tournaments
It's now or never to win tickets to attend the first edition of the Greenweez Paris Premier Padel Major. You have 3 contests to win category 1 seats, on the famous Philippe Chatrier sofa and even VIP seats and enjoy unlimited champagne backstage...
The FFT game
Hurry up, the FFT has set up in partnership with Padel Magazine, a contest to win places for the quarters, semis and finals. It happens HERE.
The Greenweez game
The title partner of the competition is thinking big. Who has never dreamed of seeing the top of the padel world on a sofa not in front of the TV but on the ground next to the players and on the central of Roland-Garros?
Admit that it makes you dream, doesn't it?
Double your chances by playing on Facebook et Instagram.
The Wilson game
Wilson is a partner of Greenweez Paris Premier Padel Major. The brand offers you the opportunity to win 2 tickets for the VIP final with unlimited petit fours and champagne!
The contest will be launched at the end of this week / beginning of next week. Stay connected !
Last Minute: you still have a chance!
You read these lines, you have no place, the tournament has started and you absolutely want to come. From July 11 to 17, you can take tickets to attend the Grand Chelem du padel at Roland-Garros HERE.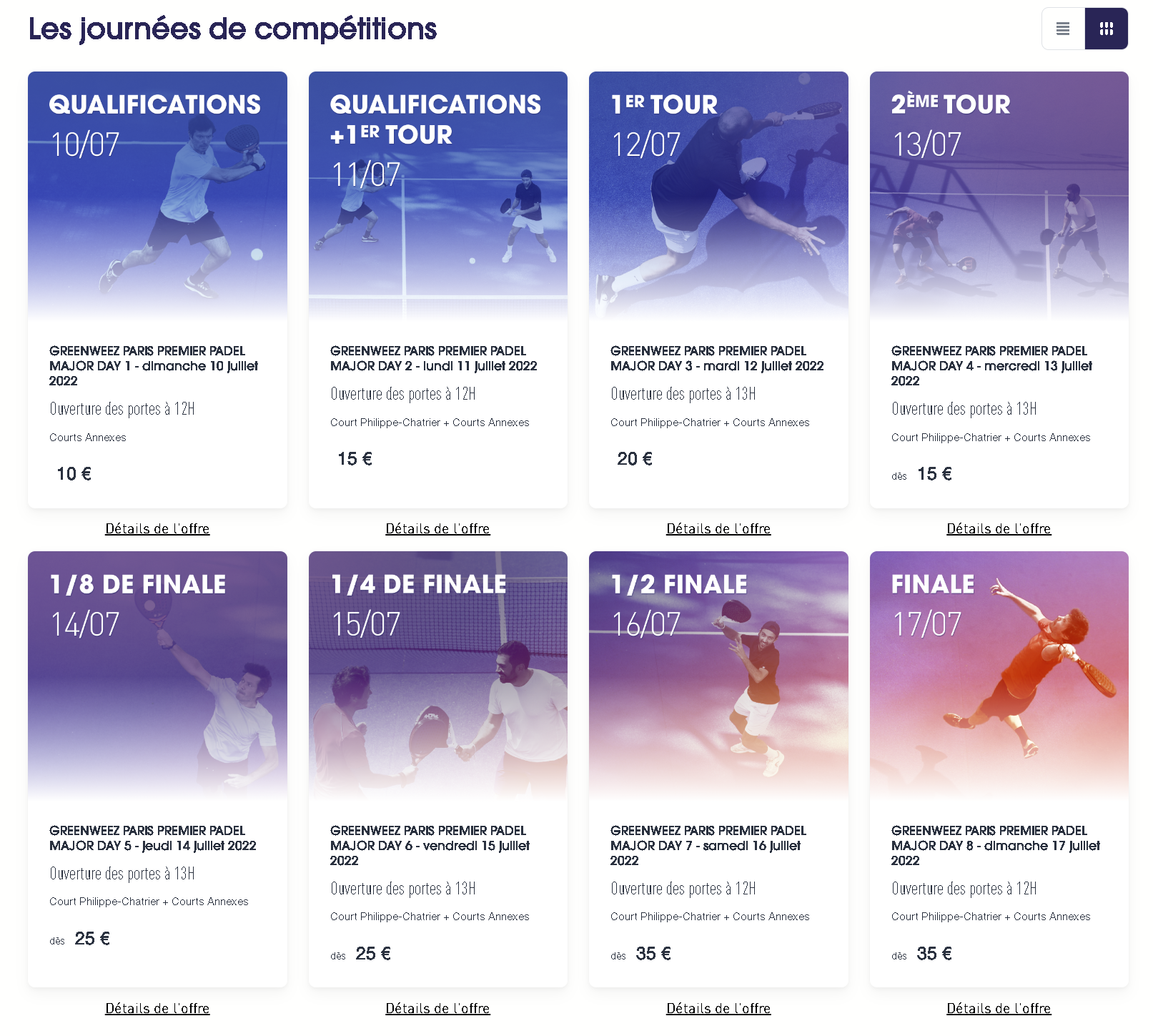 Franck Binisti discovers the padel at the Club des Pyramides in 2009 in the Paris region. Since padel is part of his life. You often see him touring France going to cover the major events of padel French.