On the occasion of the Necker Mauritius Open, a squash tournament organized in Mauritius, a small competition of padel was organized at the same time for squash players. This took place at RM Club Mauritius, one of the two clubs in padel de l'île, which offers two indoor and three outdoor tracks, two of which are covered.
These are squash professionals who were able to compete in this tournament this weekend! Gregory Gaultier was notably part of the adventure, but also Diego Elias or even Mohamed Elshorbagy.
A similar event had already taken place last year, and in an Instagram post, Gregory Gaultier even says: "we'll do it again next year for sure!".
Further proof that these two sports go very well together.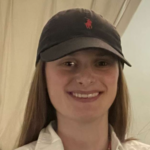 Initially attracted by tennis, I want to take an interest in padel to discover the different hidden sides of this sport. This is why I decided to join the team of Padel Magazine. See you soon on the grounds!