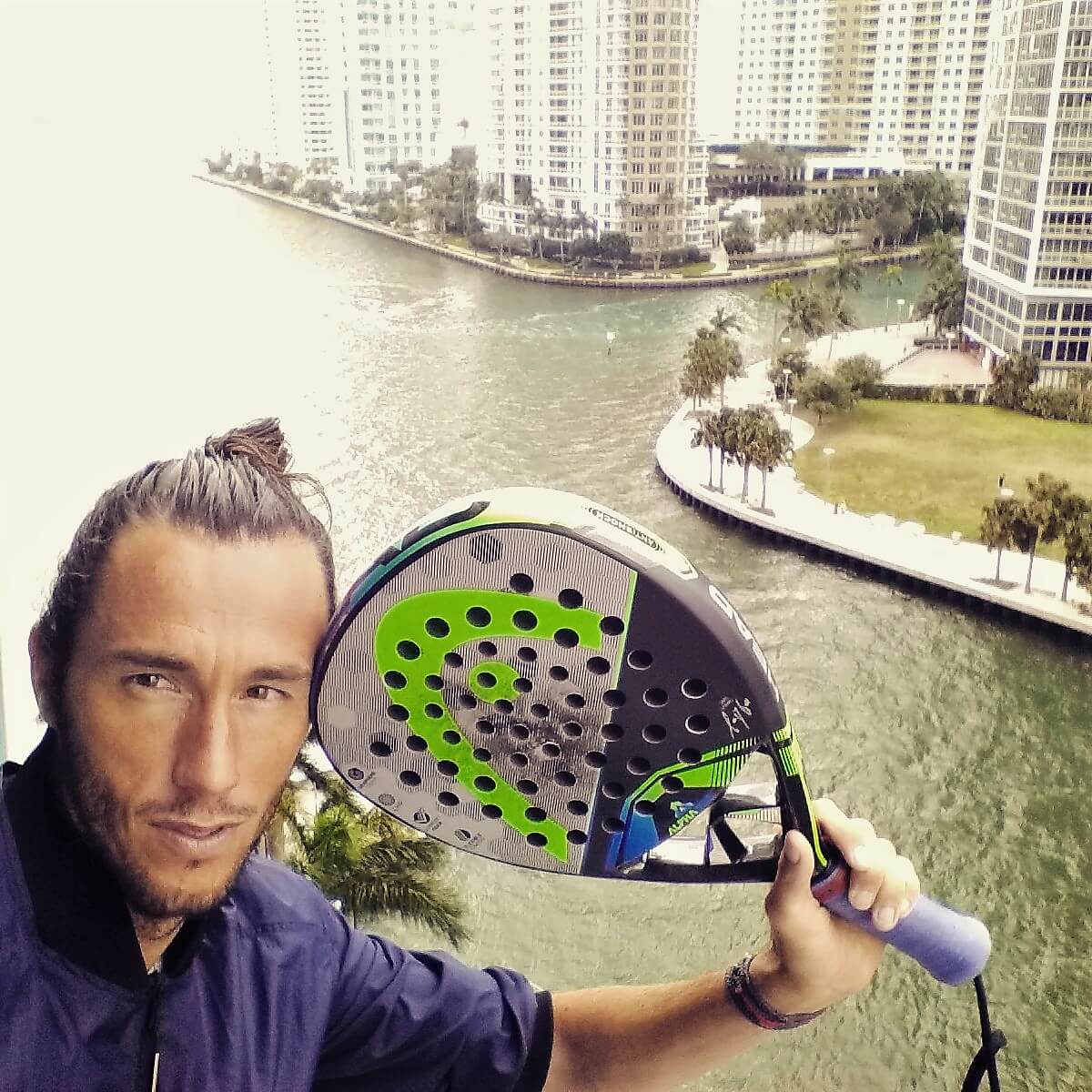 Nos français Nallé Grinda et Robin Haziza poursuivent leur aventure au Master de Miami. Cette étape du World Padel Tour a en effet lieu aux USA et les phases qualificatives prendront fin dimanche.
It is in the form of a pre-qualifying tournament that the last place for the qualifications of this master is played and able to meet the players having qualified in Madrid.
Indeed the winning team of this tournament will have the opportunity to challenge the qualified Spanish. This tournament is already of a very high level. Argentinian, Brazilian, American and Spanish players are registered.
On the side of our French pair, she won her 8e finals against 2 players from Sao Paulo. Tomorrow in the quarter-finals is a match with a knife because it is the number 1 numbered Gata Briner (famous Argentine player any more young ...) and Mujica the best Mexican player known to have participated in the Padel World Cup in Lisbon last November.
If our French win this quarter-final, the real team to beat is a Spanish team from La Cologne play and who participates in these pre-qualifiers. 2 very talented young players who have won 6 / 0 6 / 2 their 8e finals.
Remember the tournament is played in Indoor while the Master will play him on the beach in Miami Beach

Franck Binisti discovers the padel at the Pyramid Club in 2009 in the Paris region. Since then padel is part of his life. You often see him touring France by going to cover the big French paddle events.