Team Padel Magazine consists of passionate padel. Each in its own way gives this magazine time to promote the padel and offer you information on the national and international paddle. Discover all the speakers on the first French padel site: PADEL MAGAZINE.

Adrien Maigret is one of the best padel players in France. The Parisian is also a sacred voice that you sometimes have the chance to hear when he is not in the final… He also intervenes during the live performances that are offered to you.
Training journalist, I fell in the padel in Lyon. Since then, I have become a true fan of this sport. And like all the respectable players, I'm a fan of Padel Magazine. My goal: to provide you with national and international news of this sport, but not only ... Prepare for suprrises every year!
Professional mediator (judicial or conventional) in sport - mediation trainer - and Lawyer based in Bordeaux. Passionate about Padel and Tennis, he is regularly appointed by clubs, associations or sportsmen to settle disputes amicably before any trial. For Padel Mag, it reviews monthly news on conflict resolution and mediation.
Do not hesitate for any question: pujol.avocatmediateur@gmail.com
Sports Mediators: a healthy "mediation" spirit, for a peaceful sporting practice.

Alban Serra is one of the great chroniclers of Padel Magazine. Videographer, photographer and live-streamer, he can do almost anything. For Bandeja, it's another thing, but we like it anyway!

Alexandre Cifuentes studies economics. He decided to intervene on the padel business and on the sports market in general. It allows us to know about padel as a whole.

Alexis Dutour is passionate about paddle. With his training in communication and marketing, he puts his skills at the service of the padel to offer us articles always very interesting.

Antoine Sarroste studied the padel. He offers us his expertise around padel development in France.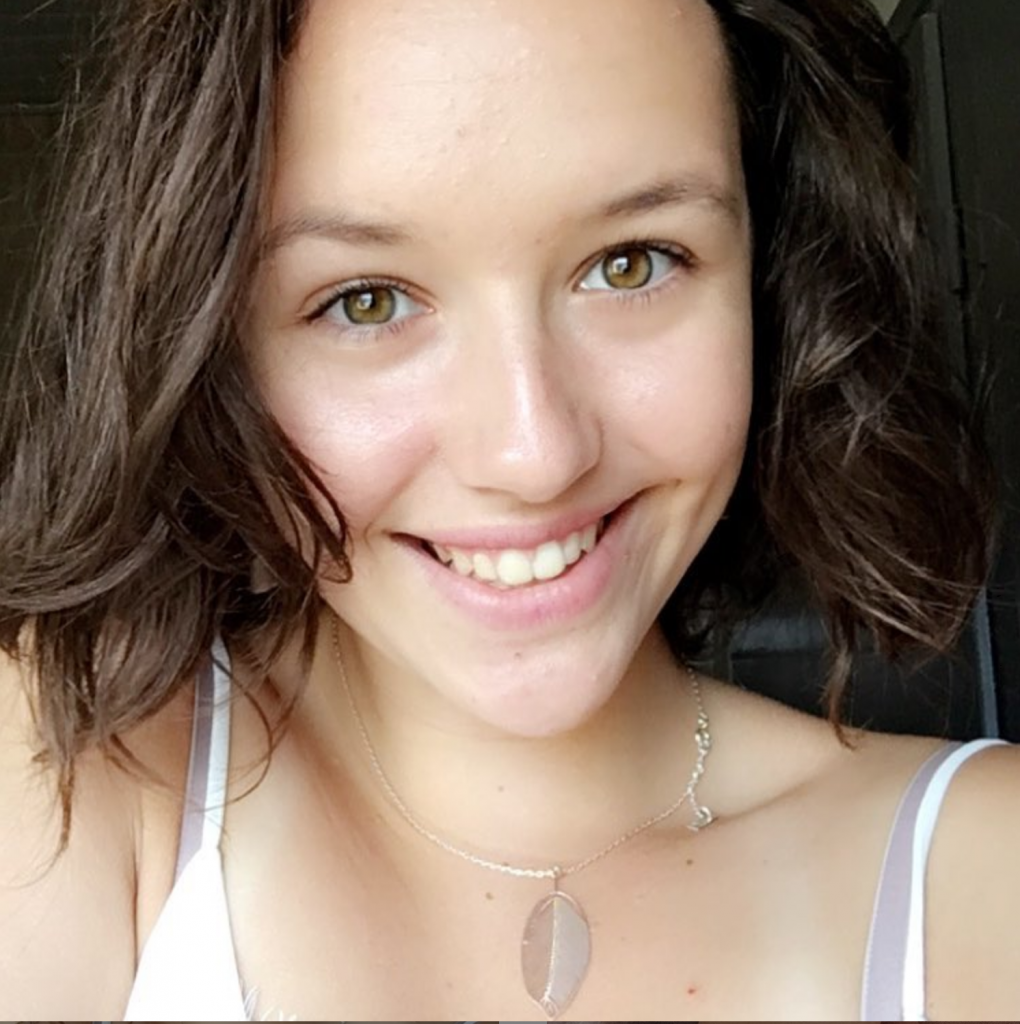 Célia Henry has been bathed in padel since she was a little girl. Photographer, journalist, videographer, Célia knows how to do everything and brings us a new and professional eye on the padel.
Claire Discours Codina is the Founder of FITPADEL which offers a physical preparation dedicated to padel. Co-Author of "Functional Bodybuilding for All" Ed. Amphora 2018, Claire Discours Codina is one of the great specialists in physical preparation in padel in France.
Clément Arico is a great gentleman of French padel. Founder of Padel Infinity, one of the largest French padel circuits, he offers us his expertise on French padel.

Clément Oudard is our medical expert. Physiotherapist and passionate about padel, Clément lets you know how to train off the field ... And we know how important it is to last in sport.

Emmanuel Tecles, is one of the great French sports photographers. On the road in Europe, looking for the cliché that makes the difference, he is also a very good padel player. You can see his beautiful padel photos on PadelTek.

Fred Richeme is one of the padel players in the Toulouse and Paloise region. This referee is passionate about padel. And he offers you his opinions, his opinions on the life of padel in France.

Gilles Fiolet discovered the padel 5 years ago in the Hauts de France and has been passionate since for this sport that he practices on the field and in front of the streaming. Consultant in the world of data, he marries and enjoys his 2 passions to analyze the performance of padel in France, leagues and players. He does not despair of one day seeing his name appear in the most beautiful progressions of the year ... Veteran category.

Harry Hozé discovers padel a little by chance, thanks to a friend. A true tennis enthusiast, he immediately hooked on this discipline. His glory day comes in May 2017 when, as part of a report for a regional newspaper, he hits the ball with Henri Leconte.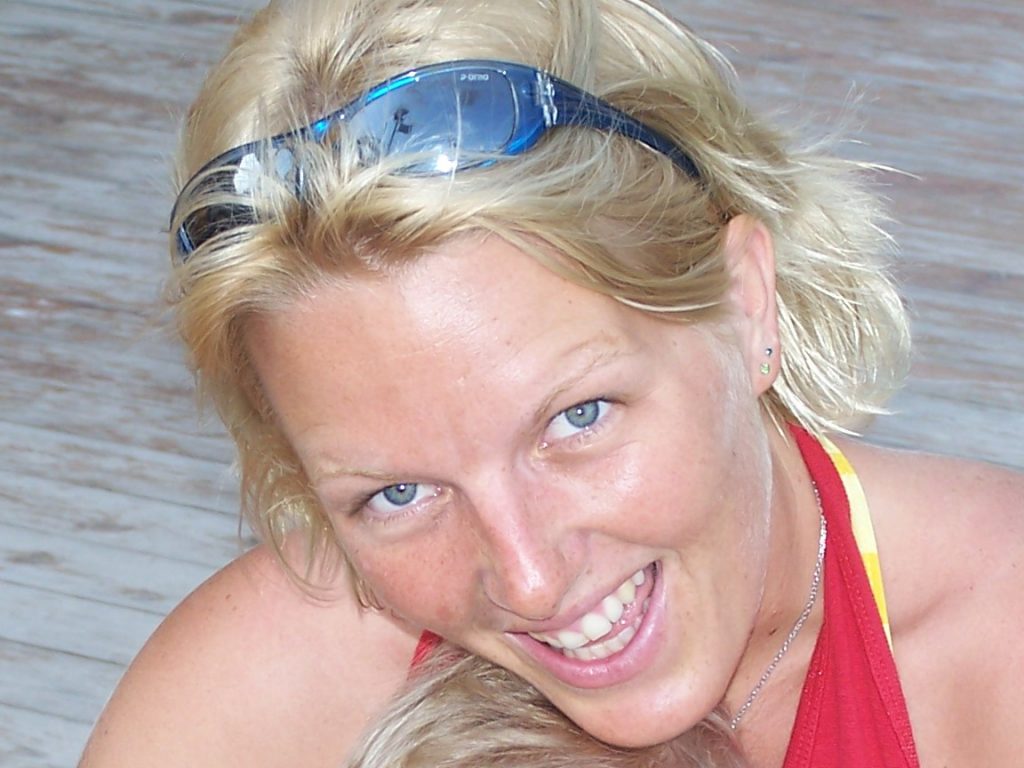 Isabelle VANNIER BE 2 tennis teacher and padel having lived in the USA, and expatriated in Spain for more than 10 years, organizes sports and language courses in Barcelona, ​​through its OuiSportSpirit structure - www.ossbarcelone.com and more particularly in the world of padel and tennis through the OSSTP department - www.padelbarcelone.com. We look forward to welcoming you soon!

Jeff is one of the French padel patrons, intervening several times in the sponsorship of padel events. This big padel fan is above all a player at heart. Regularly, it helps your favorite site to improve.

Jean-Marc Herard is the chronicler Padel Magazine internationally. The Barcelona resident offers us a more international vision of padel, notably with his Padel Buzz column. JMH is the scanner of the world padel.

Jérôme Béasset is the Paquito Navarro of the team Padel Magazine. Offensive on all topics of the padel world, he comes back on many topics with an ever-attentive eye.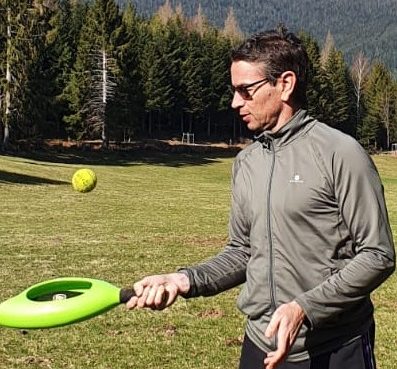 After 40 years spent walking the tennis courts, Jérôme Arnoux converted to padel in 2018, which he has been practicing with passion since, while contributing to the development of the sport in his department, Haut-Rhin

World Padel Tour specialist Jonathan manages the WPT PADEL Facebook page.
Its mission: To make you vibrate with the news of the extraterrestrials of the professional circuit!

Jorge is the most famous Portuguese padel player. He stands out in particular for the media coverage he has been carrying out for several years, notably via PADEL WALL. Consultant Padel Magazine in Portugal, international padel expert, recognized sports journalist, Jorge is a gold mine.

Social media specialist, she creates and publishes
posts to know all the news of the events covered by Padel
Magazine. Note to players and organizers: Do not forget the #padelmagazine on all your publications otherwise you will be dealing with it!

JuSports is a Facebook blog that offers sports chronicles on sport in general. Julien, a padel enthusiast therefore offers his feedback on padel news.

Kristina Clément discovers the padel in July 2006 in her club of Cagnes-sur-Mer. Two years later, she plays her first padel world ... Who could believe it? Technician, tactician, Kristina offers you always detailed news.

I am the Managing Editor and Internet Communication Manager of Padel Magazine. Touch all, padel is a sport which very quickly attracted me. Obviously, I am bathed in Padel Magazine. Do not hesitate to contact us if you would like us to discuss specific subjects. The site is yours!

Line Meites is one of the best French padel players. It's the voice of your live on Padel Magazine. But not only that, she also runs the chronicle "The Swiss knife investigations". Every month, she will come back to a controversy or a theme close to her heart.

Loïc Revol is certainly the most famous journalist in the sports world! Without necessarily knowing it, you read it every day as a journalist for the Grand Slam newspaper.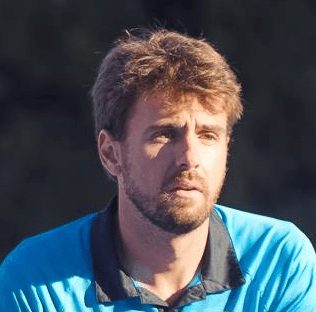 Loïc Tap is one of the essentials of French padel. Padel teacher at the Mas club in Perpignan, he notably founded Gestion-Sports. He offers you some chronicles on certain French events and clubs.

Manu became passionate about Padel at the age of 15 while he was still living in Spain. Working for 2 large Spanish groups strongly involved in the world of padel, Manu will reveal the secrets of this sport to you. The padel represents more than a passion for him and he intends to share it with you.

Mario Cordero is a fine technician on the team. He observes, he analyzes, he returns to themes to bring his expertise. Complete, the man is as in the field!

Max Moreau is one of the best padel players in France. The padlock Sherlock opens the doors to the French and professional circuit. This padel expert will not hesitate to intervene on the tactics and technique of our sport.

Nicolas Binisti discovered padel with his brother at the Club des Pyramides. Since then, he has become a great fan of this sport and co-created the site Padel Magazine end 2012. Since it's been a long way. He currently lives in Tenerife.

Graduated from a Master in sports management and passionate about tennis, I carried out a study on the development of women's tennis. Practicing this sport for twenty years and now leader of my club (TC Morlaàs in the Pyrénées-Atlantiques), I am always on the lookout for new ideas aimed at improving the practice environment for members. I am therefore delighted to be able to share this work.

Pauline Renvoisé is part of the French top 30. She is a photographer, but also and above all a doctor of pharmacy. It allows the site to have a medical and feminine touch in the content.

Pierre Gadras, one of the founders of Padel Pour Les Nuls, is a UFO in the interplanetary padel landscape. Always with an offbeat tone, he tries to share his passion with you: The padel

Pierre Lamouré is one of the technical pillars of Padel Magazine. The founder of Upadel.net, regularly offers technical and tactical themes around padel. A question ? A demand ? do not hesitate to contact him at pierrelamoure@padelmagazine.fr

Pierre studied STAPS, and validated a master's degree in sports management, after studying in Reims, Frankfurt and Lille. I discovered padel in 2014 during my Erasmus year in Frankfurt thanks to a Spanish friend. Damn, how good the padel!

Stephan Rodriguez is a great padel gentleman. Particularly known and recognized in the Lyon region, he wears a hat of Padel club president, organizer and players. Obviously, it gives a very caliente profile!

Student in Master 2 entrepreneurship and innovation at IESEG SCHOOL OF MANAGEMENT in Paris and passionate about sport, I decided to devote my final thesis on the emergence of padel in France as a sport and social practice and associated market development. Having lived 22 years in Morocco and for 5 years in France, I am delighted to be able to share my skills.