Our brand HEAD and UrbanPadel announce the extension of their partnership.
UrbanSoccer launches its new brand
UrbanSoccer, leader in 5-a-side football in France with 31 centers open throughout the country, decided in 2015 to launch its new brand: UrbanPadel !
UrbanPadel et Head, who have been linked since 2015, have also decided to continue their association with the aim of making this sport accessible to all.
Under the agreement reached by the two parties, the brand HEAD will be highlighted and present in the Urban centersPadel following:
Evry-Courcouronnes
Lezennes-Lille
Nantes-Carquefou
Le Mans
Montpellier-Castelnau
Lyon-Dardilly.
Balls, rackets, shoes and textiles HEAD will be found in the centers.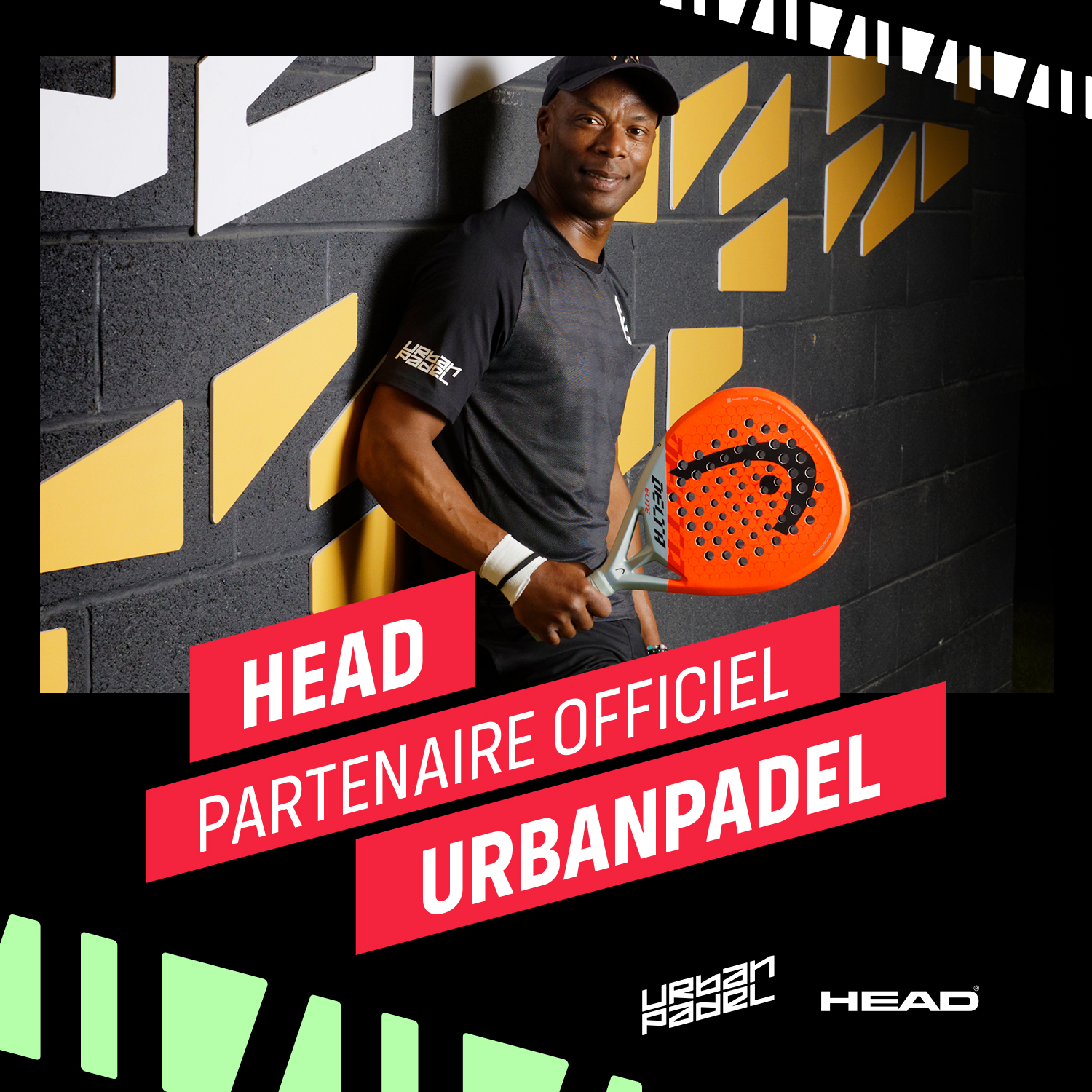 Objective 100 leads by 2023
On the occasion of the signing of this partnership, Pierre-Etienne Morillon, of the company Head France, said:
"We are delighted to continue our association with UrbanPadel. We have a common desire: to develop and make the padel accessible to everyone in France".
Alexandre Ressot, in charge of the launch of the activity, declared:
"We are delighted to extend and deepen our long-term partnership with HEAD. Our association with the brand dates back to 2015, opening of our first padel in Lille. Today, we have 4 centers and wish to reach 100 padel in 2023.
This will result in the very forthcoming opening of centers in Montpellier, Nice, Lille, Lyon, Dijon, Angers, Rennes and in Ile-de-France. We believe enormously in this sport and wish to democratize its practice by making, as for football 5, a priority of the quality of the infrastructures, the products and the services offered to the players "
If you want to follow the news of UrbanPadel or book a pitch, go to https://www.urbanpadel.fr/

Franck Binisti discovers the padel at the Club des Pyramides in 2009 in the Paris region. Since padel is part of his life. You often see him touring France going to cover the major events of padel French.