While the last game of the morning was in full swing between Javier Leal – Uri Botello et Miguel Benitez-Pablo Cardona, the talented Belgian Helena Wyckaert honored us with her presence for a moment to comment and answer Mario Cordero's questions exclusively for Padel Magazine
The current 79th in the world spoke about her tournament, her sporting ambitions and her new life in Belgium.
"It was hard to keep up"
"Hello everyone. We will say that it could be better (laughs). We lost but we still fought well. Sometimes we win and sometimes not, that's how it is.
We bowed to a new pair consisting ofAraceli Martinez and Arantxa Soriano on a score of 6/2 – 2/6 – 6/3. We know them and they play really well. They have a lot of experience. Especially sinceArantxa is left-handed so for me it is true that it is much more complicated. In the second set we played well but it was difficult for us to continue at this pace in the third set..
"Pablo Cardona plays very well"
The Belgian also comments on the performance by Pablo Cardona, who created the sensation with Miguel Benitez.
"Yes I know Pablo Cardona, he is young, very talented and plays really well. I also know his partner very well because he was training at the same club as me before in Madrid. He has more experience than his teammate, and if I'm not mistaken this is their first tournament together. Reaching this stage of the competition for a first association is really good."
"A school of padel in Antwerp"
"I haven't trained in Spain for a little over a year. I decided to return home to Belgium but before it is true that I lived in Madrid. I stayed there for two years and I can say that I learned almost everything there.
Today I live in Antwerp and I try to train as much as possible in Belgium, but that's something completely different. As soon as I have time I take a plane and I fly to Madrid to train in Spain. I own a school padel in Antwerp it works well and I have a lot of fun. It's a whole other life but I'm happy. We are on three sites and my school is called Ter Eiken "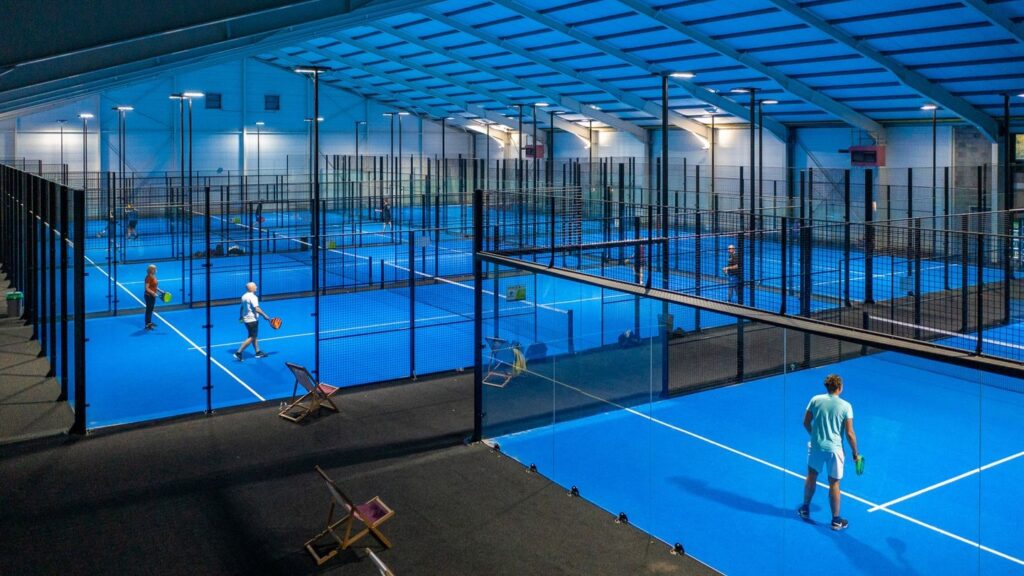 "In our centers we don't have a Spanish coach, only Belgians, some of whom work full time. However, sometimes my Madrid coach joins us to carry out clinics and training for coaches. This allows us to keep learning more and more.
"The only Belgian on the circuit"
"I am the only Belgian player who plays on the WPT circuit. Then we find some players with a good level who participate in the FIP. But I hope that in the near future we will have more Belgians who will play international competitions because some have the level to play pre-previas.
After that remains complicated for them because they must succeed in freeing up time to be able to carry out this beautiful project. The vast majority of Belgian players have a job, personal obligations, and travel is expensive, it's not easy.
I was lucky enough to qualify for a draw in Mallorca. In Marbella we played the last round of the previas it was a good tournament."
"The level is getting stronger and stronger"
I started the WPT 3 years ago and the level was not the same as now. My best ranking was 54 I think, and now I'm down to 79th. When I was in 54th place I had about 500 points and now I have 480 and I'm 79th. The circuit is changing more and more and it's more complicated for a player to participate today in an international competition because of the points. By this I mean that now a starting pair needs a good number of points to enter the tournament.

Fan of padel and of Spanish origin, the padel runs through my veins. Very happy to share with you my passion through the world reference of padel : Padel Magazine.