Henry Tuilagi, the former USAP rugby player (Union sportive arlequins perpignanais), club with which he was French champion in 2009, has shown that he is also very comfortable with a padel when Sports Management Trophy. It must be said that the Tuilagi have sport in their blood! Son of a former boxing champion and brother of several professional rugby players, the former Samoan international is also the father of an accomplished rugby player. Indeed, the young Henry Tuilagi junior evolves in Pro D2 at the US Carcassonne. Also present in Saint-Cyprien, this three-quarter athletic center has also shown great skills in padel.
Remember that from the height of his 86 meter, Henry Tuilagi senior was considered one of the most powerful third lines in the world. Those who have never seen him evolve in rugby will understand why in the photos...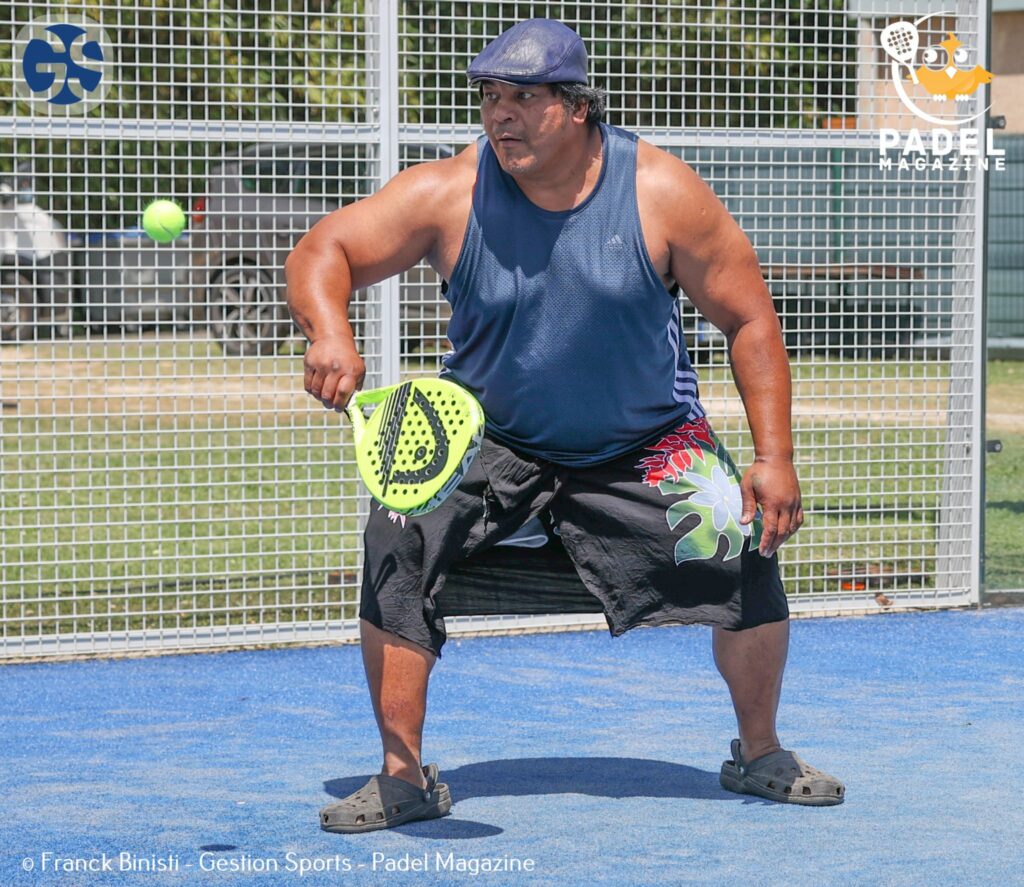 For a great first on a track of padel, he even asked himself in a joking tone if he was not going "don't change sports" going from rugby to padel. It will just be necessary to consider a small change of shoes!

Franck Binisti discovers the padel at the Club des Pyramides in 2009 in the Paris region. Since padel is part of his life. You often see him touring France going to cover the major events of padel French.